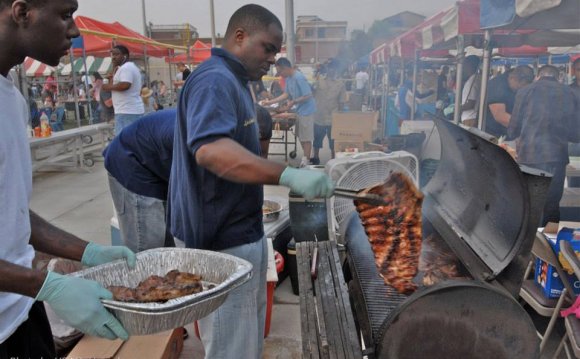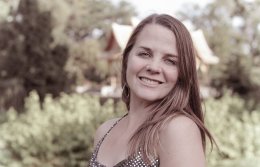 Photo by John Hain, via Mary Bue on Facebook
The annual Duluth Homegrown Festival started with ten bands in 1999, but has grown to encompass over 200 bands spanning eight days. It primarily showcases talent from the Duluth and Superior areas and spawns various spin-off events throughout the state.
Fittingly, the Minneapolis version of the show intersects Duluth talent with artists from the Twin Cities. Duluth acts include surf-punk group Dad's Acid and folk-pop singer-songwriter Mary Bue, and the Twin Cities artists are young rockers Cherry Cola and rap collective Unknown Creatures. The night also features a collaborative performance from local hip-hop artist Botzy and NonFic and Strictly Hammers of Duluth.
The show is Friday, Oct. 9 and free for all University of Minnesota students, but $5 for the rest of the public. Doors are at 7:30 p.m. and music starts at 8 p.m.
Grace Birnstengel is a senior at the University of Minnesota, Twin Cities. She is the editor-in-chief of
blogging as a hobby
blogging as a job
blogging as a business model
blogging as an educational tool
blogging as a nurse
blogging at medium
blogging at work
blogging at fl250
blogging at 70
blogging at 40
blogging at 60
blogging at college
blogging at the limit
before blogging
blogging platform before
know before blogging
tips before blogging
considerations before blogging
blogging behind the scenes
psychology behind blogging
secret behind blogging
meaning behind blogging
difference between blogging and vlogging
difference between blogging and microblogging
difference between blogging and content writing
difference between blogging and website
difference between blogging and podcasting
difference between blogging and journalism
difference between blogging and affiliate marketing
difference between blogging and social media
blogging beyond the classroom
moving beyond blogging
beyond blogging
blogging by sophia lee
blogging by numbers
blogging by google
blogging by maya
bloggings by boz
blogging by email
blogging by definition
blogging step by step
blogging during covid 19
blogging during a divorce
blogging during weight loss
blogging during war
travel blogging during covid
covid-19 blog topics
covid blog ideas
blogging quizlet
blogging from your phone
blogging from paradise
blogging from scratch
blogging from iphone
blogging from ipad
blogging from the heart
blogging from home
blogging from home jobs
in blog or on blog
in your blog or on your blog
blogging in the elementary classroom
blogging in education
Source: blog.thecurrent.org
RELATED VIDEO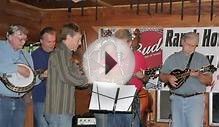 Minnesota Bluegrass & Old Time Music Festival
Minnesota @ Spring Awakening Music Festival 2013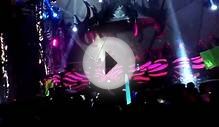 Minnesota in the Village @ Shambhala Music Festival 2013
Share this Post