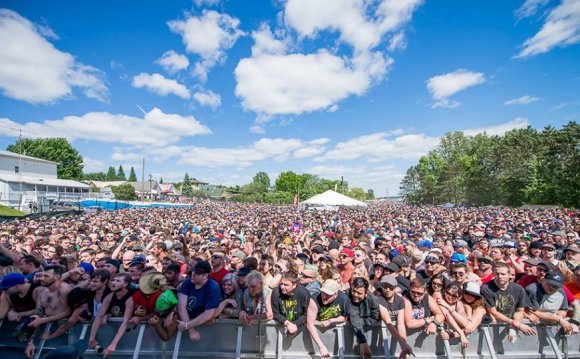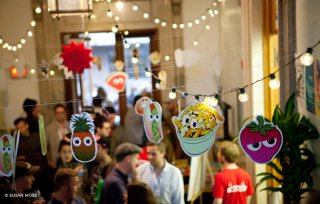 For five days in September, the city rocks out and sings along to the music of POP Montréal, dancing to the beat of indie rock, electro, hip hop, punk, classic R&B and new music that defies genre let alone "pop." From September 16 to 20 the POP Montréal tradition continues in its 14th year as venues big and small across the city welcome over 400 artists.
Never a festival to cast aside history, POP Montréal honours the influential greats with shows that prove new music's roots run deep. See Italian record producer and pioneering electronic dance music hit-maker Giorgio Moroder with local atmospheric electro duo Organ Mood, rave-ready electronic legends The Orb, chart-topping blues guitarist and songwriter Barbara Lynn and Louisiana Blues Hall of Famer guitarist Lil' Buck Sinegal, heavy rock legends who've never quit Motörhead and Anthrax, enthralling guitarist Vieux Farka Touré, American garage rock and DIY-proto-punk band The Sonics, once-members of Sonic Youth Thurston Moore and Lee Ranaldo, Canadian old-school punks The Diodes, 90s indie-rock originators Built to Spill, industrial metal heroes Godflesh, and one of the original riot grrrl bands Babes in Toyland screaming right back onto the stage at POP.
Montréal musician Coeur de pirate, known for her compelling songs evocative of Francoise Hardy and other 60s French pop icons, launches a new album featuring several English-language songs sure to win her even more fans. Spend an evening California dreamin' with Merge Records artist Mikal Cronin whose fuzzed-out pop packs an original rock punch. Stars of the Lid may induce sleep for some listeners but fans find their sound sheer bliss with a dangerous-genius edge. For a dose of good-time Canadian indie-rock see Born Ruffians and for jazzed-up country cuteness, see British sibling trio Kitty, Daisy & Lewis.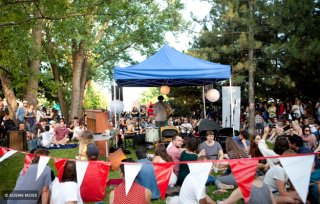 Hit a heavier note with the psychedelic doom rock of British band Uncle Acid and the Deadbeats. From the atmospheric electronic ashes of Dirty Beaches, comes Alex Zhang Hungtai's Last Lizard. New York underground hip hop comes to POP too: Cannibal Ox brings those streets to the stage and Jean Grae definitely knows what's what. From Jamaica, singer, songwriter and dancehall queen Macka Diamond commands attention and Hartley C. White merges Bruce Lee's martial arts and spoken-word in a style he calls Who-pa-zoo-tic Music.
Source: www.tourisme-montreal.org
RELATED VIDEO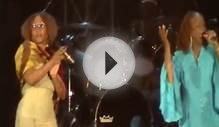 Rock Steady "No Woman No Cry" at Montreal Jazz Festival 2009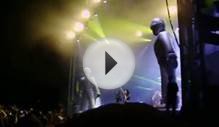 Rock That Body - Black Eyes Peas Virgin Festival Montreal 2009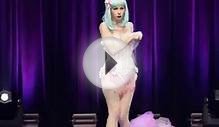 Festival Burlesque de Montreal 2012 Rock da Burlesque!
Share this Post