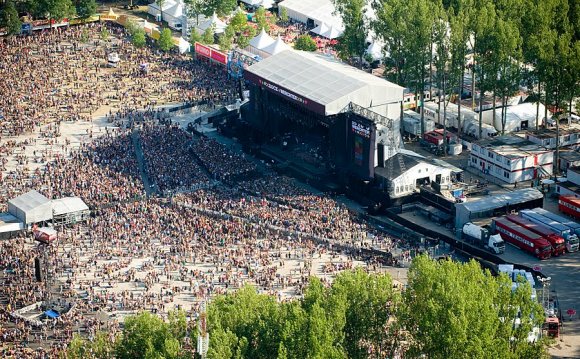 Drivers are recommended to take the more direct route to the festival from their point of departure. This will help spread the arrivals and departures and cause fewer traffic queues. Important: trust the road signs and switch off your sat nav.
Coming from the E40 Oostende - Ghent, E429 Lille - Tournai - Halle or from Brussels west, take the Brussels northern inner ring road heading for Mechelen. At the Machelen interchange take exit E19 / Mechelen/Antwerpen. On the E19, take the first exit for Vilvoorde/Cargo. Signs for Rock Werchter start here.
Coming from Waterloo, E411 Namur – Wavre, E19 Charleroi - Mons or Brussels, take the Brussels eastern outer ring road heading for Mechelen/Antwerpen. At the Sint-Stevens-Woluwe interchange take exit E40 / Louvain/Liège. At the Bertem interchange take exit E314 Hasselt/Genk. Signs to Rock Werchter start at the Herent exit.
Coming from Aachen or Liège – Arlon – Bastogne, in Liège take the E40 motorway heading for Brussels. At the Bertem interchange take the E314 heading for Hasselt. Signs to Rock Werchter start at the Herent exit.
Coming from Antwerpen, Breda, Bergen-op-Zoom or Turnhout, take the E19 motorway to Brussels. When passing Mechelen keep on the E19. Signs to Rock Werchter start at exit 11 – Zemst on the E19.
Coming from Eindhoven, Limburg, Maastricht or Germany, take the E313 or the E314 to the Lummen interchange and head for Leuven. Signs to Rock Werchter start at the 'Aarschot' exit on the E314.
It is advisable to take the same route home. Special road signage will be set up to help you join the motorway.
Parking
In the vicinity of the festival ground there are about fifteen car parks, all within walking distance of the festival site and campsites and run by local organisations. For safety reasons cars, folding trailers and other vehicles are not allowed on the campsites. It is also forbidden to camp in the car parks.
Car parks are divided into 3 zones (zones A, B and C). Each of the visitor routes leads to one of these zones. It is advisable not to change zones because this is likely to create traffic queues.
Parking your car costs 20 euros if you arrive on Wednesday 24 June or 15 euros if you arrive on Thursday 25 June or later. Please note: the parking sticker must be displayed in the car as proof of payment. Each car park has a different sticker. You only need to pay for parking once. If spaces are still available in the car park for which your sticker applies, simply go and park your car again. However, if you leave the car park and it is full on your return you will have to buy a new sticker for another car park.
Parking for motorbikes, scooters: there is a manned park for motorbikes. A parking ticket costs 10 euros. Please note: you will be given a parking ticket as a proof of payment. Do not lose this parking ticket, because it allows you to park again free of charge if you leave the park.
Parking for buses: you'll find free parking on Tremelobaan (Ecowerf parking site) in Werchter, or on Wijgmaalsesteenweg in Haacht. Book your parking space and request detailed directions via
Important: Werchter bridge, where traffic from three directions meets, is closed to traffic during the festival. Please bear this in mind when driving to Werchter by car and choosing a car park or campsite.
Kiss and ride
If you are being dropped off or picked up it is best to meet up at Leuven train station. From there you can take the free bus to the campsite or the festival grounds. This way you will avoid the traffic queues around Werchter. The area around the festival is closed to traffic. Drop offs and pick-ups are impossible around Werchter.
If you live near Werchter use the kiss & ride zones nearby. Though you will have time to stop the car and jump out, parking is prohibited. Please remember that traffic queues are likely.
Source: www.rockwerchter.be
RELATED VIDEO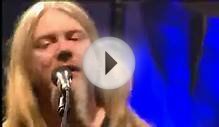 Nightwish - Live at Rock Werchter Festival (Belgium 07.05 ...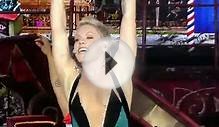 P!nk - So What live at Rock Werchter Festival 2010 [HQ]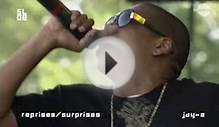 Jay - Z - Rehab - Live au Rock Werchter Festival
Share this Post