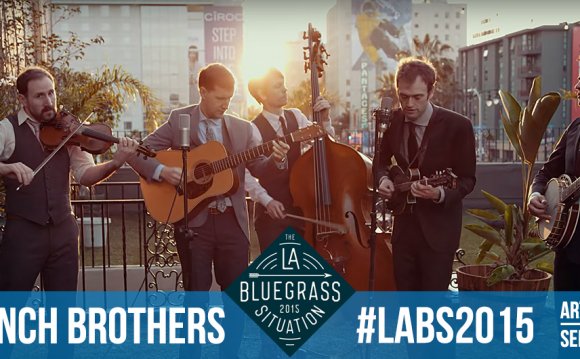 In this post-Mumfords world, bluegrass and Top 40 no longer occupy opposite ends of the musical spectrum. Guys with banjos and vests sometimes land on MTV and perform during primetime on the Grammys, and insofar as the bulldozing of genre lines has introduced young listeners to American roots music, the "nu-grass" trend has been a beautiful thing. It might also explain why so many bluegrass bands have hit the recording studio and/or taken to YouTube to offer up versions of pop, rock, and even hip-hop songs. What follows are 13 of the best bluegrass renditions of hit tunes - some by groups that deal exclusively in jokey covers, some by acts that merely pepper their original repertoires with oddball pop remakes. What happens when Beyonce meets banjos? Read on to find out.
"Blurred Lines, " Postmodern Jukebox
Folks have been singing about sex and the complex relationships between men and women since the beginning of time, so this old-timey take on "Blurred Lines" ain't so strange. Sassy singer Robyn Adele Anderson doesn't bother to change the gender pronouns or make any apologies for what some have deemed the inappropriately aggressive lyrics of the Robin Thicke original. Anderson plays it coy and sexy, and as the band vamps along, one gets the sense that Thicke bashers have their overall straps twisted over nothing. This song could have come out of 1948 Appalachia - we're really getting worked up about it now?
"Royals, " Beef Seeds
These pickin', grinnin' recyclers of pop tunes are from Newport, and not the one you think. Their hometown is in South Wales, not Rhode Island, and yet they've got American music coursing through their blood. Here, they apply banjos and upright bass to a kind of modern-day folk song, Lorde's "Royals." Although this is distinctly 21st century entertainment - Welsh twang-heads going on YouTube and playing a New Zealand teen's Top 40 breakthrough in an American style - the song's examination of class and materialism make it fair game for the bluegrass treatment. Those topics, like beards, never go out of fashion.
"Billie Jean, " Honeywagon
This Cali-born, Nashville-based duo has an entire album of Michael Jackson covers, Songs from Neverland, and this version of Jackos's all-time greatest song is the place for skeptics to start. At its core, "Billie Jean" is a song about a treacherous woman, and if that ain't some country-music business, nothing is. Honeywagon play it with just the right amount of gravity, and the tune's signature bassline sounds surprisingly cool on mandolin.
"Owner of a Lonely Heart, " The Cleverlys
When a bluegrass musician says, "Here's an oldie but a goodie I think you're going to enjoy, " you're thinking 19th century sea shanty or ancient murder ballad. When Digger Cleverly, leader of this Arkansas foursome, makes such a proclamation, however, he may be talking about Yes' 1983 prog-pop smash "Owner of a Lonely Heart." Here, the Cleverlys strip away all the gloss and remind us why this thing was such a huge hit.
"Enter Sandman, " Iron Horse
In the eight super capable hands of this Alabama ensemble, Metallica's pop-metal smash reaches new levels of creepiness. The soothing harmonies - a stark contrast to James Hetfield's menacing growls - make "Sandman" sound like a demon's lullaby, which is pretty much what it is.
"We Are Never Getting Back Together, " OtherBrothers
When Taylor Swift tires of total pop domination and makes her inevitable back-to-basics country album, she'll have no trouble adapting her hits. Proof comes via these three West Virginia dudes, who turn one of T-Swizzy's bubblegummiest tunes into a galloping bluegrass burner. The best part is when banjoist Nick Bennett does his take on Taylor's spoken-word part, recounting a chat on the "dag-darn telephone" with some chick who has the nerve to forgive him, even though he did nothing wrong.
"Umbrella, " Tommy Miller
Rihanna is known more for her sexiness than for her soulfulness, so Tommy Miller's take on her signature hit may actually be more heartfelt than the original. The Orange County singer-songwriter layers acoustic guitar and banjo, treating the song like the sincere ode to friendship it is - not some pop trifle. Extra points for the creative use of umbrellas and Christmas lights.
Source: www.thebluegrasssituation.com
RELATED VIDEO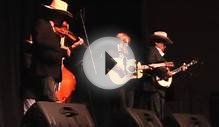 Rock Ridge Bluegrass Band - Plant Some Flowers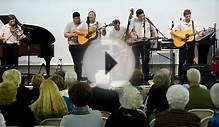 Solid Rock Bluegrass Band - I Believe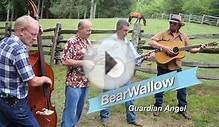 Rock Ridge Productions (BearWallow Bluegrass Band)
Share this Post