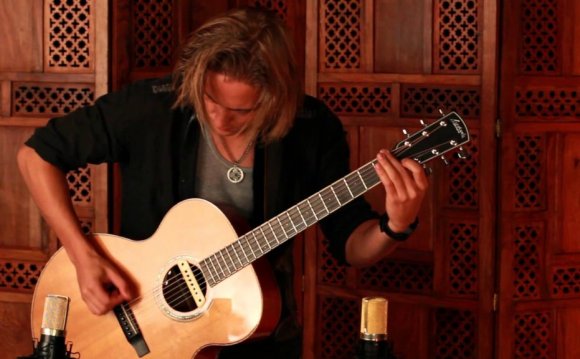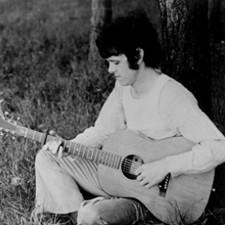 Monday, April 2: 1 p.m.
Donovan is a 2012 Rock and Roll Hall of Fame Inductee
Donovan was a key figure in the creative explosion of the mid Sixties, fusing the folk boom with the experimentation and whimsy of the love generation. He was born in Glasgow, Scotland, and grew up in England. Early on, he mastered a sizable repertoire of folk and blues songs and had a hit at 18 with his first single, "Catch the Wind." He soon thereafter made an artistic breakthrough with a unique sound and style that fused folk, blues, jazz, classical, Latin and Indian elements. Donovan's fruitful union with producer Mickie Most and arranger John Cameron yielded much stylistically far-ranging work during the Sixties.
His biggest year was 1966, when "Sunshine Superman" and "Mellow Yellow" became major hits, reaching Number One and Two, respectively. The ambitious double album A Gift from a Flower to a Garden (1968) offered an album of songs for adults (Wear Your Love Like Heaven) and another for kids (For Little Ones), which were released separately in the United States.
Donovan continued to pursue his idiosyncratic, pacifist and itinerant outlook in the Seventies with such releases as Open Road, Cosmic Wheels and 7-Tease. Themes of love, compassion and understanding run throughout Donovan's work, from his earliest recordings to albums of more contemporary vintage, such as 1996's Sutras and 2004's Beat Cafe.
Here, the Rock Hall suggests 10 Essential Donovan songs.
1. "Catch The Wind"
Recorded in 1964 and released the following year in both the United States and United Kingdom, "Catch The Wind" was Donovan's debut single. Drawing comparisons to Bob Dylan – who influenced Donovan, though Donovan more closely identified with the likes of Woody Guthrie – the young troubador wrote the lovelorn ballad about Linda Lawrence (then the significant other of the Rolling Stones' Brian Jones) who later became Donovan's wife. The lyrical sentiment reflected a legitimate naivety, as an 18-year-old Donovan sang wistful lines including When sundown pales the sky / I wanna hide a while / Behind your smile / And everywhere I'd look, your eyes I'd find. That unaffected, unadorned innocence was echoed in a dulcet folk melody matched to Donovan's acoustic guitar chording and harmonica riffs.
2. "Colours"
"Colours" was the follow-up single to "Catch The Wind, " and later included on Donovan's second full-length, Fairytale, which was released in late 1965. The original recording (a different version with Donovan backed by a full band and produced by Mickie Most appeared on Epic's Donovan's Greatest Hits in 1969) featured Brian Locking of the Shadows on bass and took a similar tack to Donovan's first single, with lilting, acoustic-driven folk alongside the songwriter's poetic, romanticised reflections on the various shades that color his life.
3. "Sunshine Superman"
After a series of folk releases, "Sunshine Superman" – the title track of Donovan's third studio album – found Donovan plugging in and tuning out the detractors that had dismissed him as a Dylan wannabe. Released in 1966, the song blended elements of blues, classical, folk, jazz and rock and seamlessly married it all to an infectious melody that helped make Donovan among the biggest recording artists of the mid 60s, as "Sunshine Superman" peaked at Number One on the Billboard Hot 100 in America and Number Two on the British charts. The arrangement led with a jazzy bass groove, dotted with flashes of harpsichord, as Donovan's more familiar folk strum got a boost from guitarist Jimmy Page (of Yardbirds and Led Zeppelin fame), who supplied inventive blues licks throughout.
4. "Season Of The Witch"
Centered around two chords, 1966's "Season Of The Witch" took the psych-folk direction of "Sunshine Superman" to new heights. Whereas "Sunshine"'s narrative centered on grand romantic ambition (Superman or Green Lantern ain't got a-nothin' on me / I can make like a turtle and dive for your pearls in the sea, yeah!), "Season Of The Witch" invoked a mind-altering paranoia in lyrics such as: When I look over my shoulder / What do you think I see? / Some other cat / Looking over his shoulder at me / And he's strange, sure he's strange. Donovan departed from his usually lulling vocal cadence, instead varying between an almost spoken-word delivery to projecting in a gruff yell during the song's chorus. The trippy essence was spread over five coiling minutes.
5. "Mellow Yellow"
Peaking at Number Two on the Billboard Hot 100 in December 1966, "Mellow Yellow" – the title track of Donovan's fourth studio album – was a momentous follow-up to the success of "Sunshine Superman." Released at the dawn of the psychedelic revolution, the track's nonsensical, esoteric musings rode on a smooth jazz rhythm with minimal guitar voicings before a snare drum fill introduced a whirling interlude complete with horns, hollers and hand claps.
6. "Wear Your Love Like Heaven"
Donovan's ambitious 1967 studio effort was released as a double LP entitled A Gift From A Flower to a Garden in the UK, while its US release was divided between two records: Wear Your Love Like Heaven and For Little Ones. The warm atmospherics of the former – as well as the more bubbly, kid friendly aesthetic of the latter – were the result of Donovan's own production hand. The lyrics of "Wear Your Love Like Heaven" tread familiar ground – love, colors, nature, positivity – that combined with the upbeat, varied instrumentation evocatively capture the sentimental spirit of the era.
Source: rockhall.com
RELATED VIDEO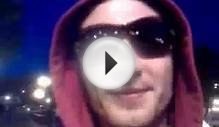 Russian folk-rock song Valenki and crazy Russian guys :)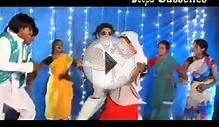 jharkhand Nagpuri song vedio hot Clasic Rock folk Dance ...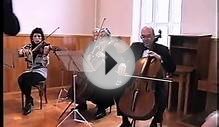 Rock song / Abkhazian folk song / Conductor - Vyacheslav Aiba
Share this Post