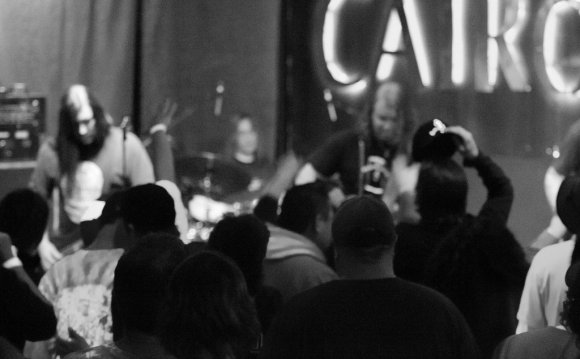 By Richie Unterberger
In the early 1960s, any suggestion that the folk and rock'n'roll worlds would intertwine to create a hybrid called folk-rock would have met with utter disbelief from both camps. The folk community prided itself on its purity, which meant acoustic instruments and songs of substance; it regarded rock'n'roll as vulgar and commercial. Rock'n'rollers, for the most part, were utterly ignorant of folk traditions, and unconcerned with broadening their lyrical content beyond tried-and-true themes of romance and youthful partying. Yet within a few years, folk and rock not only combined into a new form of popular music, but became hugely successful and influential.
By 1964, Bob Dylan had already done much to revolutionize contemporary folk music by singing about topical issues and (after a couple of years) abstract personal and romantic concerns in a poetic and uniquely expressive fashion. Dylan harbored a secret admiration for the Beatles and other major British Invasion bands, a fascination that was mutual. It was only a matter of time before each started to influence the other.
The roots of folk-rock can be detected in a few pre-1965 recordings by the Searchers and Jackie DeShannon (who helped introduce the ringing, circular twelve-string guitar riffs that became one of the music's major trademarks), as well as in that of the Beau Brummels. It is noticeable in the Animals' superb bluesy interpretation of the traditional folk standard "The House of the Rising Sun, " and the Beatles' own "I'm a Loser." It took the Byrds, however, to really kick the movement into gear with their electric version of Dylan's "Mr. Tambourine Man, " which topped the charts in mid-1965. The first and best folk-rock band, the Byrds may have been comprised of ex-folkies who had only picked up their electric instruments a year or so before they became superstars, but they were, if anything, influenced more by the Beatles than Dylan. They were once quoted as saying (albeit tongue in cheek) that they based their sound on "21% Beatles, 11% Zombies, 8% Dillards, 18% Dylan, 14% Pete Seeger, 16% the Searchers, and 12% trial and error/ignorance/accident/originality." Leader Roger McGuinn's chiming twelve-string guitar set the sonic standard for the new genre, as did the group's beautiful choral harmonies and superb interpretations of songs by Dylan and Seeger, traditional folk ballads, and their own first-rate original material.
Dylan himself moved into folk-rock around the same time as the Byrds on his "Bringing It All Back Home" album, which was divided into electric and acoustic sides. The subsequent "Highway 61 Revisited" and "Blonde on Blonde" were full-bore electric rock records, marrying Dylan's intense, at times surrealistic poetry to a tough beat, provided by soon-to-be-stars in their own right—musicians such as Mike Bloomfield, Al Kooper, and the Band. His conversion to rock'n'roll outraged much of his original constituency, which was more than offset by his legions of new fans; indeed, all three of his albums from 1965 and 1966 made the Top Ten, as did the singles "Like a Rolling Stone, " "Positively 4th Street, " and "Rainy Day Women No. 12 & 35."
The success of the Byrds and Dylan ignited a firestorm of emulators and imitators. The Lovin' Spoonful, from Dylan's own stomping ground of Greenwich Village, were the era's greatest exponents of good-time folk-rock; the Mamas & the Papas, led by ex-folkie John Phillips, were at the head of a slickly produced L.A. variation of the sound; Sonny & Cher, the most commercial of the bunch, latched on to a few of folk-rock's most salable attributes on their first batch of smashes, and went on to highly successful careers in pop's mainstream. Donovan, one of the most talented mid-'60s folkies to follow in Dylan's footsteps, went not only electric, but psychedelic. Producers added twelve-string guitar and a rhythm section to an old track by Simon & Garfunkel; after "Sounds of Silence" became a No. 1 hit, the duo became one of the most successful folk-rock acts of all time. Obscure regional groups like the Leaves (from L.A.) and the Blue Things (from Kansas) recorded some wonderful folk-rock singles and even albums that were in the same class as the hits by the top folk-rock stars.
Source: www.richieunterberger.com
RELATED VIDEO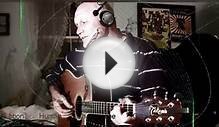 The Good Samaritan (Christmas Folk Rock Music Video)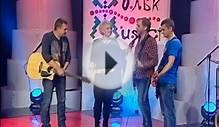 Rock group TACOMA Folk music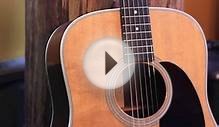 1h Música Folk / Folk Music / Rock / Instrumental ...
Share this Post