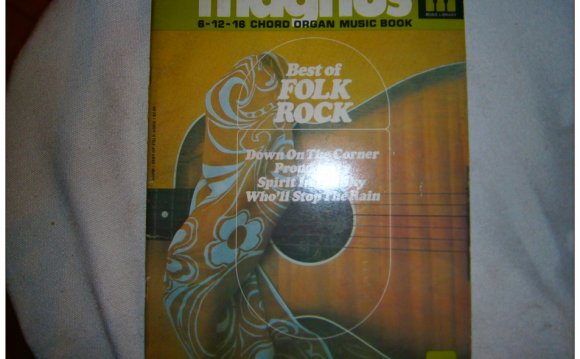 The best folk music albums of 2015 chosen by culture editor Martin Chilton. There are 70 folk albums for the year. Five star reviews are at the top, otherwise numbers refers to the order in which the albums were reviewed and only ★★★★★/★★★★☆/and ★★★☆☆ albums are included.
1 HARRY HARRIS: SONGS ABOUT OTHER PEOPLE (WILD SOUND RECORDINGS)
The second album from Welsh-born Harry Harris is full of originality. There are interesting songs about the Wild West, opera singer Jenny Lind and Hereford United footballer Ronnie Radford and a marvellous seven-minute story ballad called The Day I Met the King. A delight. ★★★★★ See full review of Songs About Other People
2 FINDLAY NAPIER: VIP VERY INTERESTING PERSONS (CHERRYGROOVE RECORDS)
The 10 songs on this inventive and engaging album are indeed about interesting people. Scottish musician Findlay Napier (the sweet voice behind the beard) and his co-writer Boo Hewerdine find something telling and wry to say in song about people with amazing life stories: from the pilot named Angel who discovered the water falls in Venezuela, to the Japanese soldier, Hiroo Onoda, who kept fighting the second world war until he was finally convinced it was over, sometime in the Seventies (something similar happened to Stan Laurel in Block-heads). There is a moving song about country singer George Jones ("what a shame about George") and the sad tale of a shell-shocked banjo-playing tramp who only ever sung You Are My Sunshine. The melodies are good and the musicianship strong and this all comes together on Hedy Lamarr, a song that captures something of an extraordinary life and reflects on how Lemarr's scientific expertise (she invented the process that eventually became WiFi) were sacrificed so she could be exploited as a model and actress. The lyrics to the songs are reprinted with lovely illustrations of the VIP subjects from Chris Baldie. An original and engaging treat. ★★★★★
3 SAM LEE & FRIENDS: THE FADE IN TIME (THE NEST COLLECTIVE RECORDS)
Story-gathering remains a core part of folk music and it's done exceptionally here by Sam Lee, with a moving treatment of old folk songs, learned from the Travelling community. The exquisite Lovely Molly features the Roundhouse Choir and the arrangements throughout (on an album produced by Arthur Jeffes and Jamie Orchard-Lisle) are deft and powerful. Jeffes, of Penguin Café, plays subtle piano on Moss House. Lee's deep crooning voice works effectively with the material, never more so than on the short version of Lord Gregory, one of the many songs in which Francesca Ter-Berg (cello) and Flora Curzon (violin) weave magical notes around Lee's voice. A shout out, too, for excellent percussionist Josh Green. This is a terrific album, full of dignity. ★★★★★
4 GIGSPANNER: LAYERS OF AGES (GIGSPANNER RECORDS)
Former Steeleye Span fiddler Peter Knight, the man behind Gigspanner, earned a rather wonderful tribute from the late Terry Pratchett, who said: "Peter can spin the world on his bow". Those words came to mind listening to the magnificent, elegiac, 8mins29secs long version of She Moved Through the Fair. Layers of Ages is produced by Gigspanner and Edward Blakeley, who also contributes bass and banjo on one track. The songs are mostly traditional (there is a fine version of Down by the Salley Gardens, which is based on the WB Yeats poem) including the vocal version of Death and the Lady. There's a contemporary nod, too, in a vibrant live version of Knight's own song Louisiana Flack. Guitarist Roger Flack and percussionist Vincent Salzfaas offer wonderful support to Knight on a feast of imaginative music on a band whose name is slang for a bottle-opener. ★★★★★
5 BOO HEWERDINE: OPEN (REVEAL RECORDS)
Open is a collection of 13 unreleased recordings made in 2003 and it is a captivating album. Hewerdine has a lovely voice, plays sweet, simple guitar melodies and writes deft, wonderful songs. The superb Microfilm (only just over a minute long) delivers a funny and bleak punchline with terrific timing. Muddy Water and Geography feature lovely harmony vocals from Rosalie Deighton. If you don't know Hewerdine, this will make you a fan. If you are a fan, then Open is a fine addition to his work. ★★★★★
6 JOY OF LIVING: A TRIBUTE TO EWAN MAcCOLL (COOKING VINYL)
The songs of Ewan MacColl were something I grew up with (my father, a jazz musician, played trumpet on one of his Fifties albums called Song of A Road) and it's good to see such a bold and original songwriter given a wonderful tribute by 21 different singers, who tackle his impressive back catalogue. The standard is universally good. Paul Buchanan (a touching The First Time Ever I Saw Your Face) and Steve Earle (a storming Dirty Old Town) tackle two of his more widely known songs. Norma Waterson triumphs on Moving On Song and Martin Simpson brings out all the bittersweet depth of The Father's Song. Hats off, too, for Jarvis Cocker, Paul Brady and Christy Moore for the feeling they put into their versions of his complex compositions. And Dick Gaughan is his usual wonderful granite self on the moving Jamie Foyers. A gem. ★★★★★
8 ANOTHER DAY, ANOTHER TIME: CELEBRATING THE MUSIC OF INSIDE LLEWYN DAVIS (NONESUCH RECORDS)
There are are a few misses on the 34 tracks because the live concert album celebrating the Coen Brothers film Inside Llewyn Davis is full of variety and classy folk/country, overseen by T Bone Burnett.
The Secret Sisters, The Milk Carton Kids, the Punch Brothers and Marcus Mumford (also the associate producer) keep things rolling. Look out for standout performances from Gillian Welch and Rhiannon Giddens. ★★★★☆ See full review of Another Day, Another Time
9 JOE TOPPING: THE VAGRANT KINGS (FELLSIDE)
There's a stamp of overall quality on Joe Topping's album, which ranges across folk, country and even has a touch of New Orleans in I'm Not Gonna Worry. Topping has brought in some quality musicians and Scott Poley's pedal steel is a delight throughout. Percussionist Jack McCarthy adds clever touches and composer, arranger and producer Steve Parry, who recorded these sessions, is on his usual fine form. I particularly enjoyed the track Cat on a Cold Slate Roof – Topping's love song to his wife – which features some fittingly lush strings from the Leos Quartet. A strong album with original songwriting, especially Leaves On The Line. ★★★★☆
10 THE DECEMBERISTS: WHAT A TERRIBLE WORLD, WHAT A BEAUTIFUL WORLD (ROUGH TRADE RECORDS)
The songs on What a Terrible World, What a Beautiful World, produced by long-time collaborator Tucker Martine, are more intimate and personal than some of the early Decemberists narrative songs. The band – Chris Funk (guitars), Jenny Conlee (keyboards), Nate Query (bass) and John Moen (drums) – offer instrumental class, as they weave around Meloy's voice, allowing the lyrics to express their intention and work their magic. ★★★★☆ See full review of What a Terrible World, What a Beautiful World
Source: www.telegraph.co.uk
RELATED VIDEO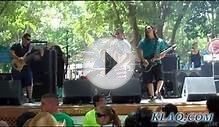 King Octopus – El Paso's Best Local Folk Rock Profile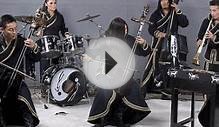 The Best of Folk Rock: Altan Urag "Khokh tolboton ...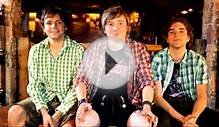 Best Of
Share this Post