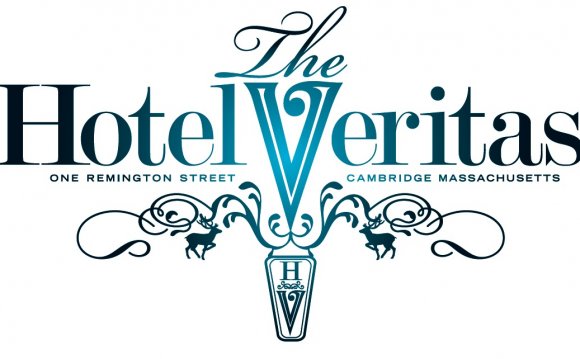 Four Decades of Folk Rock is an expansive box set, allowing one disc and over an hour of music for each decade. For those who would argue that folk-rock was primarily a 1960s phenomenon in the United States and a '60s and '70s phenomenon in Britain, the box counters that the musical strains of folk-rock have informed everyone from R.E.M. to the Bangles to David Gray. It's unlikely, though, that anyone but record shop nerds and music historians will be very interested in the debate. For everyone else, the set will be measured by the quality of the music itself, and on that account, Four Decades delivers a remarkable set list.
Overall, the first two discs covering the '60s and '70s are likely to be the most familiar to listeners, perhaps because much of the music was issued at a time when rock seemed less divided by subgroups than today. Yes, the Byrds' "Turn! Turn! Turn!" may have been "folk-rock, " but the rock family was broad enough to encompass the Byrds and Jefferson Airplane, Donovan and the Band. Still, one of the strong points of these early discs is the mixing of less familiar tracks with material that still circulates on Oldies stations. Most listeners, for instance, will be familiar with Buffalo Springfield's "For What It's Worth" and the Stone Poneys' (with Linda Rondstadt singing lead) "Different Drum, " but are less likely to be on a sure footing with Tim Buckley's "I Never Asked to Be Your Mountain" and Tim Rose's version of "Morning Dew." The collection also makes a smart move by including a number of British performers including Nick Drake, Fairport Convention, and Steeleye Span.
The latter two discs representing the '80s and '90s (and beyond) may lack the cohesiveness of the earlier discs, but the music is nonetheless solid. Part of the problem stems from the shattering of once seemingly stable categories like rock/folk-rock into alternative rock, singer/songwriter, and Celtic. Unless one is a fan of every subgenre, she is unlikely to sing along with a number of these songs. Also, the mixture of such disparate categories is bound to create odd pairings.
It's odd, for instance, to stick Dexys Midnight Runners' "Come on Eileen" between Richard and Linda Thompson's "Wall of Death" and R.E.M.'s "Talk About the Passion." And it's selections like "Come on Eileen" and 10, 000 Maniacs' "Don't Talk" that will lead record shop nerds and music historians to cry foul: in what way does either song relate to folk-rock? But other cuts, like the above mentioned "Talk About the Passion, " along with David Gray's "Babylon" and Natalie Merchant's "Where I Go, " fit just fine, whether one is pointing to something called folk-rock or just good music. These discs are also strong on including female voices like Sarah McLachlan's "Drawn to the Rhythm, " Mazzy Star's "Fade Into You, " and Shawn Colvin's "Sunny Came Home."
Like all collections, Four Decades of Folk Rock is a selective view of music history that some may choose to contend. More than history, though, the collection succeeds by putting together a solid and likable set list that balances the familiar with the lesser known, the American with the British, and, thankfully, both male and female performers.
where london magazine
when to discontinue a product
whu business psychology
who developed the polio vaccine
how much start up capital for small business
where is alice from design star
where is stonehenge from london
how technological environment affect marketing
solution whose ph is above 7
how much solution to put in vax carpet cleaner
which company is worth the most
what equipment can i use in relation to
where to manage amazon credit card
what technology wants
which product requires an appraisal
how many engineering jobs are there in the us
when london stock market open
where to go from business analyst
where to get tech decks
what technology was made in 2020
how much design cost
who science council genomics
where to go from london by train
how to find development opportunities
what technology can amish use
where to solve physics problems
how entrepreneur is helpful in creating jobs
what system is the pancreas in
how much equipment is on mars
when solutions of nh4cl and kno3 are mixed
where to find system properties in windows 10
how company 401k match works
teaching where are you from
from where boat products manufactured
where to find science articles
whose company is airtel
when startup india launched
how much managers check bpi
how business days in a year
how much startup capital do i need
how does roadmap work in jira
how much technology changed over the time
where device storage
when business need to formalize the information
where is working solutions located
Source: www.allmusic.com
RELATED VIDEO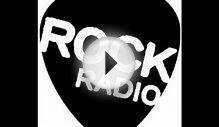 Rock Radio: Four Decades of Rock - Eighties Movies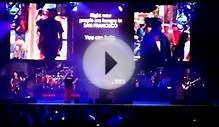 Sammy Hagar - Four Decades of Rock (San Francisco - 09-07 ...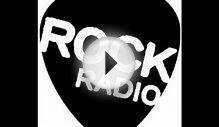 Rock Radio: Four Decades of Rock Seventies Culture Pt 2
Share this Post