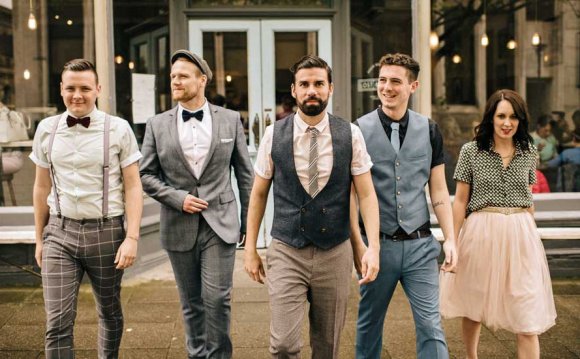 U2 have consistently put their Christian faith and Biblical themes at the center of their music over the past three decades, but have never sold themselves as a Christian band. This has worked out pretty well for them given that they are one of the most popular rock acts of all time. Most U2 songs have Christian themes, but here's some examples from their catalog.
"40" from War has lyrics lifted from Psalm 40:
I waited patiently on the Lord / He inclined and heard my cry / He lifted me up out of the pits / And out of the miry clay.
"I Still Haven't Found What I'm Looking For" is a straight-up gospel song:
I believe when the Kingdom comes / Then all the colors will bleed into one / But yes, I'm still running / You broke the bonds / You loosened the chains / You carried the cross / Of my shame / You know I believed it / But I still haven't found what I'm looking for.
Most of the songs on Pop are about a crisis of faith, and "Wake Up, Dead Man" directly addresses Jesus Christ:
Jesus / I'm waiting here, boss / I know you're looking out for us / But maybe your hands aren't free / Your father, He made the world in seven / He's in charge of heaven / Will you put a word in for me? / Wake up, wake up dead man.
ID: 1063981
Band leader Marcus Mumford's parents are leaders in the evangelical Vineyard Church in England, and he's a member of that church to this day. Most of his songs reflect his spirituality, some more directly than others. Mumford told The Guardian in 2010 that his lyrics are "a deliberately spiritual thing but deliberately not a religious thing. I think faith is ­something beautiful, and something real, and something universal."
"Sigh No More"
Serve God, love me and mend / This is not the end / Lived unbruised, we are friends / And I'm sorry / I'm sorry.
"Below My Feet"
And I was still but I was under your spell / When I was told by Jesus all was well / So all must be well.
"Whispers in the Dark"
Whispers in the dark / Steal a kiss and you'll break your heart / Pick up your clothes and curl your toes / Learn your lesson, lead me home / Spare my sins for the ark / I was too slow to depart / I'm a cad but I'm not a fraud / I'd set out to serve the Lord.
ID: 1063983
Belle & Sebastian's primary songwriter Stuart Murdoch has been very open about his faith and regular involvement in activities at his local parish in Scotland, and has written Biblical themes into many of his band's songs. Despite this, their audience tends to be pretty secular and they're rarely mentioned as a Christian band. But here's a few verses from B&S songs that are overtly religious.
"If You Find Yourself Caught In Love"
If you find yourself caught in love / You should say a prayer to the man above / If you don't listen to the voices then my friend / You'll soon run out of choices / What a pity it would be / You talk of freedom, don't you see / The only freedom that you'll ever really know / Is written in books from long ago / Give up your will to Him that loves you / Things will change, I'm not saying overnight / But something has to give.
"The Ghost of Rockschool"
I've seen God in the sun / I've seen God in the street / God before bed and the promise of sleep / God in my dreams / And the free ride of grace / I've seen God shining / Out from her reflection.
"The State I Am In"
I gave myself to sin / I gave myself to Providence / And I've been there and back again / The state that I am in / Oh love of mine, would you condescend to help me / I am stupid and blind / Desperation is the Devil's work, it is the folly of a boy's empty mind.
ID: 1063986
The Avett Brothers have emerged as a hugely popular cult band in the indie-folk world, and have been accepted as basically a secular act even though a lot of their lyrics are very clearly about their Christian faith.
"Me and God"
Now I don't doubt that The Good Book is true / What's right for me may not be right for you / To church on Sunday I'll stand beside / All the hurtin' people with the fear in their eyes / And I thank the Lord for the country land / Just like Paul I thank him for my hands / And I don't know if my soul is safe / Sometimes I use curse words when I pray / My God and I don't need a middle man.
"Through My Prayers"
Down in my mind where I don't care to go / The pain of a lesson is letting me know / If you have love in your heart let it show while you can / Yes, now I understand / But now my only chance / To talk to you is through my prayers / I only wanted to tell you I care.
Source: www.buzzfeed.com
RELATED VIDEO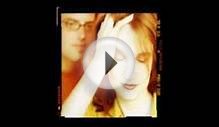 First Light - Stickman Jones - Christian Folk Rock
Maranatha "Let Us Rise" 1971 Christian folk Rock
Share this Post