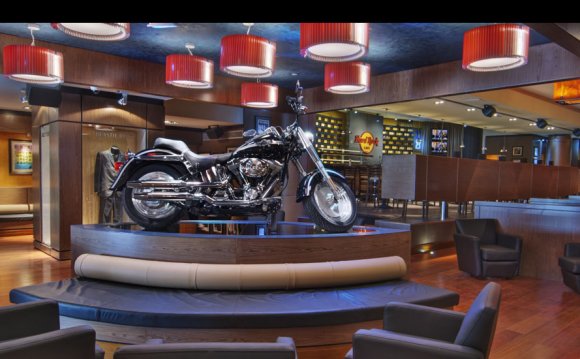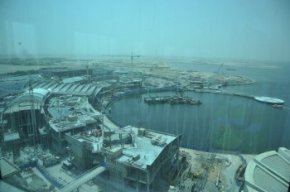 Work on Festival City Mall expansion is in full swing
Muzaffar Rizvi/Dubai
The Dubai Festival City Mall will feature an open air 50, 000-square feet platform that will be set up on land reclaimed from the marina; (below) Brad Merchant speaks on the expansion. - Supplied photos
Dubai Festival City Mall will become the most sought-after waterfront destination for tourists and residents upon the completion of a Dh1.5 billion expansion project by the second quarter of 2016, its top official says.
Brad Merchant, general manager of the mall, said about 60 per cent of the expansion has already been completed and work is in full swing to complete the development as per schedule by June next year.
"The expansion will add 20 per cent more area to the existing 2.4 million square feet mall and increase the stores' tally to 420, " Merchant told Khaleej Times during a media briefing on Monday.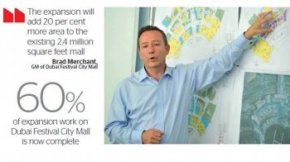 Elaborating on key features of the expansion, he said the 300-metre-long waterfront promenade will have more than 20 Creekside restaurants upon its completion by early next year.
"An open air 50, 000-square feet platform will be set up on reclaimed land from the marina in the next two months, " he said. Contractor AST is currently working on the project that will cost approximately Dh30 million.
Dubai Festival City Mall receives on average two million visitors annually due to its strategic location at the historic Dubai Creek area at Dubai Festival City, which covers 5.2 million square metres. It hosts a number of unique-to-Dubai brands such as Ikea's flagship store, Ferrari store and the iconic Hard Rock Cafe.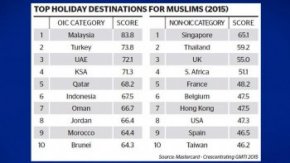 "We have inaugurated 35 stores in the mall since May this year and another 15 will be opened by December 2. Festival Square, which was opened partially earlier, will be opened for public from today. It gives an amazing view of Downtown Dubai and Burj Khalifa, " Merchant said.
To a question, he said that new store openings will attract more visitors and "significantly" increase footfall in the mall in coming years.
Jashanmal, Iconic, Kipling, Cinnabon and Annabelle, among others, are some of the leading brands which set up shop in the mall recently.
Merchant said the indoor food court is also undergoing a makeover and its capacity will be increased to 2, 000 seats.
"The 3, 500 square metre food court is scheduled to open to the public next month, " he said, adding that the mall will have more than 75 food and beverages outlets.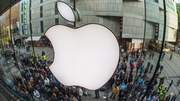 Senior marketing manager Paul Chader said the mall will host the first outlet of family entertainment brand Faby Land in Dubai by December. The new 'retro-futuristic' fun destination will cover 77, 000 square feet to provide entertainment to children of all age groups. It will be the second Faby Land in the UAE.
To a question, he said the UAE has emerged as a strong tourism destination in the region and Dubai Festival City Mall is keen to capitalise on this growth.
"We are happy to have leased approximately 85 per cent of the mall and are negotiating with different brands to lease out the remaining portion, " he said.
To a question, he said Al Futtaim Group has also replicated the successful Festival City model in Cairo and Doha. "Doha Festival Mall is on track for its scheduled opening in the third quarter of 2016 while we have similar projects in Muscat and Riyadh in the pipeline, " Chader concluded.
MORE FROM Business
Apple declined comment on Monday on the Journal report, which cited...
It also warned central banks to prepare for an expected Federal...
Source: www.khaleejtimes.com
RELATED VIDEO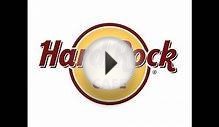 The Hard Rock Cafe - Festival City - Dubai, U.A.E.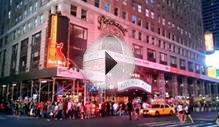 Hard Rock Cafe, New York City Tourist Attraction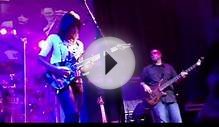 Hard Rock cafe Dubai Festival City
Share this Post