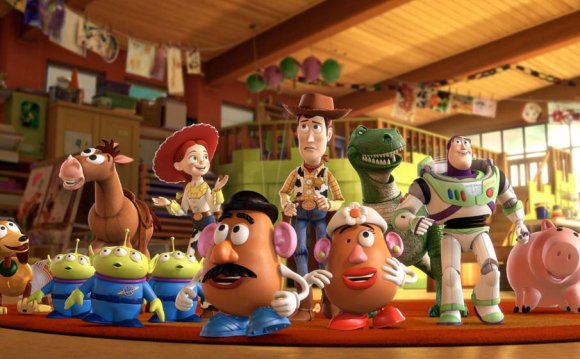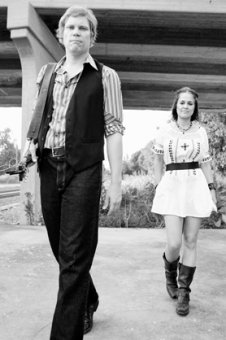 Prolific Influential cult-hero & Indie-folk icon, , is now a high-energy and charismatic duo (sometimes trio) featuring girlfriend-drummer, who adds charming candied vocal harmonies to the mix. The band celebrated the release of their latest album with a special guest-performance alongside label-mates at Radio City Music Hall, followed by US and Europe tours. Soon after, premiered, a short documentary which follows the band as they record the album and tour. Paleface's music video for the album's tittle-track received airplay through several MTV stations as well as satellite & online outlets (VH1, CMT, MTV). And this Winter, Paleface's performance aired via 130+ stations nationwide and worldwide via Voice of America Satellite Service, and NPR.com. PALEFACE, was schooled musically by and soon discovered at an NYC open mic by (The Stooges, The Ramones, MC5). He's released over a dozen records including two major label releases, and has been quoted as major influence and inspiration by a wide range of artists including Grammy Award recipient who calls Paleface a big influence on his early work. Paleface has also collaborated and appeared on three albums by The Avett Brothers. At the moment, Paleface is in the process of writing a new album to record later in the year, and in the meantime he's self-released, a collection of raw demos, live performances and outtakes.
Paleface is also a self taught visual artist who's been selling hundreds of paintings at his concerts, art shows, festivals and via his . Much of what he's learned has come from his interaction and observation of great art while living in NYC. Paleface's main theme is music...He paints string instruments and uses words and lyrics as if he was painting a song.
"Paleface is a gem, a brilliant man...one of the greatest songwriters on earth." The Avett Brothers
"We used to go to all the open mics together. Paleface taught me Daniel Johnston songs on the sidewalk and let me sleep on his couch...A great songwriter, a generous friend, and a big influence on my early stuff" BECK
"Paleface is a big influence on many artists from today's enormously popular "Indie Folk" scene. It wouldn't be a stretch to call him the Bob Dylan of the increasingly popular styles." City Beat, Cincinnati

"Paleface is one of the scene's best-loved products." Time Out NY
"Paleface, a neo-folk icon" The Flagpole, Athens GA
Joyous, carefree and catchy as hell" My Old Kentucky Blog
"One damn good time." BLURT
"Melodic songs with a sunny vibe while maintaining an edge." The New Yorker
"New and now" SESAC
"This band will liven up any room it's in, slinging the happiness like a drug", Roanoke Times
"The pair shined a rare beam of sincerity...Paleface can turn the air in the room blue by simply opening his mouth. His words are gorgeous and bloody with heartache, and the effortless way in which he holds a roomful of folks captivated is a beautiful thing." Ink19
"A rousing showman we're lucky to get to see him play live" Creative Loafing
"Whenever I hear the inspired music of Paleface, I am transported to a magical and happy place. Nothing else matters. Except the exceptional music that Paleface is accustomed to making. It has that early Dylanesque folk rawness to it so when it comes to Paleface's eclectic style of folk and indie pop stylings, I just sit back, unwind, and crank up the stereo. Totally adore this band!"
"From the outset Paleface's new album, One Big Party, makes no amends for the raucous, boot-stomping experience in store...These songs are catchy and upbeat, retaining Paleface's lyrical openness and sly sense of irony. "
"Indie-folk-pop band with eclectic style and grace...funky, hip, and even interactive." New Times
"Playing folk music in its simplest form, the pair shined a rare beam of sincerity in a music world bogged down by false glitz and glamour...We should all feel so privileged to be able to get up so close and personal to a musician who can turn the air in the room blue by simply opening his mouth. His words are gorgeous and bloody with heartache, and the effortless way in which he holds a roomful of folks captivated is a beautiful thing." Show Review by
Source: www.palefaceonline.com
RELATED VIDEO
Top 10 Australian Indie Bands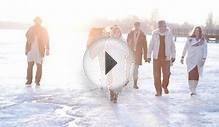 Top 10 Polish Indie Bands | Article | Culture.pl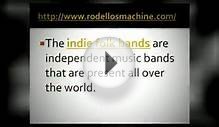 Indie folk bands
Share this Post