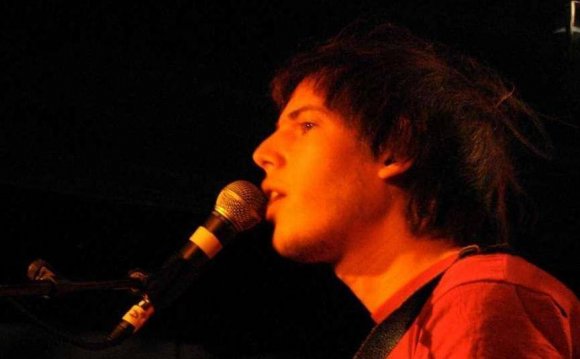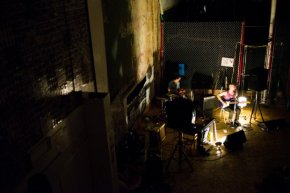 Friendship | Photo by Abi Reimold
Michael Cormier has a pretty cushy job situation when you think about it. He works out in the verdant hills of Swarthmore doing landscaping. His employers have a garage apartment where he gets to live; it's also a space for his bandmates in the emerging Philly country-folk trio Friendship to rehearse every week. There are two bus lines, a train and a trolley nearby that can get him into and out of Philly with ease. I ask if he's working for a school, or a business, or something of that nature; Cormier shakes his head. It's private property, and he's working for the family that owns it.
"He's like the help in Downton Abbey, " jokes Dan Wriggins, the soft-spoken singer guitarist in Friendship. They run through some of Cormier's other day jobs, all of which are fascinating by metropolitan office-life standards: baking bread in England while studying abroad for three months, baking bread in rural Ohio, working on a lobster fishing boat in midcoast Maine. That last job is actually one he shared with Wriggins and Peter Gill, the pedal steel guitarist in Friendship, when they all lived up north.
"We all grew up in the same town outside of Portland, called Yarmouth, so we've always played music together, " says Cormier. This is their first cohesive project, though. "We've worked on Pete's stuff, we've worked on my stuff, we've worked on Dan's stuff, and now it's like fused together."
This January, the three lifelong friends decided to take the next step with their music; in January, they moved to Philadelphia, a full day's drive from the area where they grew up, to launch the band.
The band's new You're Going to Have to Trust Me seems like a fusion of both worlds. The gliding country arrangements of Cormier's breezy brushstroke beats and Gill's emotive pedal steel come from a place that's not as stressing and severe, not as intensely-paced; Wriggins' contemplative vocals and vivid lyrics, however, address life and emotional states that are more universal, in ways that could make sense to listeners in their home-home as much as new home in Kensington.
It's reminiscent of Pedro the Lion and Jason Molina, but also of Gram Parsons and George Jones. Wriggins nods emphatically as I ask about the difference between, say, the harsh concrete sidewalks and piles of broken glass in his current neighborhood as opposed to rock shores and pastures of Little Cranberry Island, his last Maine residence before moving south. But he sees himself as a spirit of both worlds.
"A lot of the songs I wrote up there, " Wriggins says. "I guess I write them about cities and the country too. You know, when I'm up there, I want to be down there, and when I'm down here, I want to be back there."
Cranberry is where Gill and Wriggins planted the seeds of the project two years ago; they spent a couple years organizing the Cranberry Folk Festival, rallying the musicians of the region for a one-day event. One year they had Jacob Augustine and Simone Felice of The Felice Brothers as headliners; Wriggins was introduced to the latter via a Free at Noon concert during his first stint living in the Philly region while attending Haverford College. Wriggins says his initial time spent in and around Philly gave him the idea to relocate the band there, once Friendship was solidifying.
"It was a combination of knowing there was great music here and of getting lonely up in the cabin on the island, " Wriggins says. "And knowing folks down here, and knowing it was the only city I could convince Mike to come to."
They laugh, but getting out of their comfort zone was important. Their peers Augustine (who they just shared a bill with at a Folkadelphia concert in West Philly) and Felice have built up their followings via hard touring nationally and beyond, but that's not always the case. The folk community in New England and southern Maine is very strong, and it's possible to have a sustainable career simply doing the circuit up there, from Boston to Providence to Falcon Ridge, with the many clubs of Northampton, Massachusetts acting as sort of the sun that this universe sort of revolves around.
"It felt to me that it would hurt us if we stayed there, " says Wriggins. "I didn't feel like I would be able to grow as much with writing songs."
Before leaving, though, Friendship did record one EP together called The Further You Kick, The Bigger It Gets. "We had done that sort of as a one-off kind of thing, " says Gill. "That was two years ago, when we weren't even thinking of ourselves as a band or anything. It was just three musicians getting together. But since moving to Philly there has been more of a purpose to it I guess."
The EP is available only as a continuous YouTube stream set to screen-grab visuals of someone scrolling through Craigslist missed connections.
Source: thekey.xpn.org
RELATED VIDEO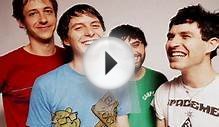 Top Best Indie/Alternative Bands [Indie Alphabet]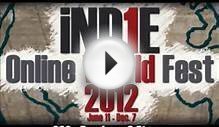 Indie Folk | Best Indie Folk | iND1E Online World Fest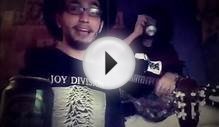 Scarlett Of Mairena - (The Best Indie Band Revelation) #4
Share this Post