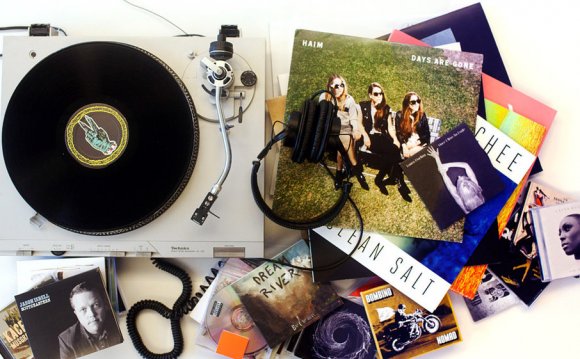 It has been five short years since Michigan native Ben Schneider, the lead singer of the rising indie folk band Lord Huron, started a solo musical project in Los Angeles, California.
Schneider created and released two short EPs in 2010as a solo artist and eventually added three bandmates to help play live concerts. Lord Huron, named after the Great Lake Schneider often visited as a youth and suddenly a four-piece band, released "Lonesome Dreams" in 2012.
"Lonesome Dreams, " the band's first studio album, was released in October of 2012 and featured 10 previously unreleased tracks. Most notably, the album featured "Ends of the Earth, " which is often heard on television commercials. "Lonesome Dreams" helped Lord Huron create a unique identity, a niche, in the indie folk music scene. Much of the album focuses on the American outdoors, giving "Lonesome Dreams" a concept album feel
Lord Huron has a danceable yet soothing sound, a sound comparable to The Head and the Heart with lyrics that successfully mimic and often eclipse Alex Brown Church of Sea Wolf.
On April 7, Lord Huron released its second studio album in four years titled "Strange Trails."
"Lonesome Dreams" mildly lagged in its final four tracks, but "Strange Trails" is a sprawling 14-track, 56-minute album with similar themes and an undeniably improved and diverse sound, while featuring one of the best songs of the last five years in "The Night We Met."
"Strange Trails" has exactly what Lord Huron fans were looking for in a sophomore effort as half of the album sounds like "Lonesome Dreams, " with a dissimilar other half in both musical style and written lyrics.
For instance, there are real similarities to Elvis Presley in the goose bump-providing "The World Ender." Schneider, who is mildly new to the profession, has certainly been experimenting with different vocal styles because his voice is almost unrecognizable on a handful of tracks, especially in "The World Ender."
"The Night We Met, " as mentioned earlier, is a superb downtempo track about the loss of a first lover. The track begins with soft female vocals, a Lord Huron rarity. The "ooooohhh, ooooohhh" is angelic and the soft strum of the guitar is Lord Huron trademarked. The lyrics are haunting and heartbreaking: "I am not the only traveler who has not repaid his debt. I've been searching for a trail to follow, again. Take me back to the night we met."
The chorus reveals the intimate details of the long, lost lover: "I had all and then most of you, some and now none of you, take me back to the night we met. I don't know what I'm supposed to do, haunted by the ghost of you, take me back to the night we met."
"The Night We Met" polishes off the album while "Frozen Pines" is the 10th track; however, "Frozen Pines" and "The Night We Met" are best played back-to-back as the tracks are similar thematically, but beautifully dissimilar rhythmically.
"Frozen Pines" picks up the tempo but Schneider's vocals alleviate, as if he has lived through what he has written: "Deep into the night, with the moonlight as my guide, I go wonder through the pines and make my way to nature's shrines; and I look up to the sky, and I know you're still alive; but I wonder where you are, and I call your name into the dark."
There are also hints of the late, great Johnny Cash sprinkled throughout the album, as a handful of tracks have a 1960s country sound, especially on "La Belle Fleur Sauvage, " where the simple guitar-picking and thumping baseline is reminiscent of the Man in Black.
A harmonica makes its way onto several tracks, most notably the Wild West tribute "Dead Man's Hand, " yet another five-star song. "Dead Man's Hand" details the story of a young man who is shot and killed in the Wild West. The young man with slicked-back hair doesn't want to be buried in the desert where the coyotes will devour him. Schneider's lyrical ability has improved tenfold in just three years: "Sure as hell he was dead as they come, and he was already starting to smell. Just a kid with his hair slicked back and a knife tucked in his belt. Was he unforgiven or just tired of living a life that never felt like his? Though I was worn and weary, I thought I'd bury him and lay his soul to rest out in the desert night."
The first single on "Strange Trails, " titled "Fool for Love, " is the album's single for a reason: it's upbeat and catchy. The track is nowhere near the band's best work, but it will appeal to those who are looking for a quality pop folk song worth purchasing.
"Fool for Love" is oddly humorous as Schneider sings about stealing a woman from a man named "Big Jim, " who eventually leaves Schneider gravely hurt in the midnight snow: "​I lie in the drifting snow, bleeding out as it covers me up. ​If spring comes before I'm found, just throw my bones in a hole in the ground."
Lord Huron is no longer simply an intriguing indie folk band worth a listen, they've become something much more. Lord Huron is now firmly one of the 20 best indie bands in the world, and "Strange Trails" may be one of the 10 best albums in the last three years. Lord Huron is so incredibly enticing because of what the band offers: haunting indie folk with quality lyrics that can appeal to a variety of music enthusiasts.
Jack Tuthill is a senior journalism student with a professional writing minor from Thief River Falls, Minnesota. Jack plans to write for a newspaper after graduating in May. Jack loves music, film, books, sports, travel, his cat and his fiancee Alicia.
Source: uwrfvoice.com
RELATED VIDEO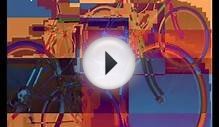 Indie Folk - OPHELIA - Fuji Tahoe (2004) - FULL ALBUM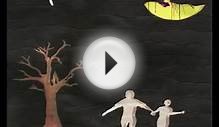 Indie Folk - OPHELIA - Holy (2007) - FULL ALBUM
Share this Post