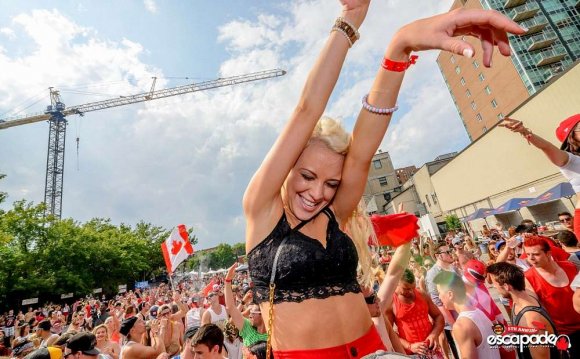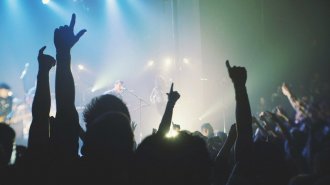 If you're looking for great music acts in the great outdoors, look no further than Ottawa in the summer! When the weather heats up, Canada's scenic capital, which is nestled on the banks of the majestic Ottawa River, becomes home to several world-class music festivals. From Jazz stars, to Pop and Country headliners, to Indie and Folk, there's a music scene that is sure to suit you. And the best part? Most of these exciting festivals are within a 20-minute walk from any downtown-area hotel. Get into the downtown core by car or by taxi (approximately $30 CDN from the airport) and explore the music scene on foot!
Though great activities are available in the city year-round, Ottawa's summer music festival season kicks off in June and goes until mid-September. If live music is what you're after, find out about some of Ottawa's larger music festivals here:
In June:
Westfest (June 13-14, 2015):
Each year, more than 100, 000 people attend this music festival in Ottawa's Westboro neighbourhood that highlights Canadian art and culture. Spanning across 14 city blocks, Westfest offers live music on a main stage as well as contemporary dance performances, visual art, media art, spoken word poetry, fiction readings and Aboriginal art, to name a few. Established in 2004, this free admission festival seeks to celebrate emerging and well-known contemporary artists. 2015 festival headliners include Craig Cardiff, Rae Spoon, Steve Judd & The Underdogs and Southern Mud. And you won't want to miss Theland Kicknosway, a Wolf Clan-Potawatami/Cree Nation member who is a singer, grass and hoop dancer. One of the things that makes Westfest unique is its Aboriginal content!
Known locally as "Jazz Fest, " this festival is one of Ottawa's largest music festivals, culminating in Ottawa's biggest outdoor party of the year; Canada Day, each July 1.
From June 18 on, you can catch performances under the stars at Confederation Park from acts such as The Roots, who have appeared with Jimmy Fallon on his late night show, pianist and singer Jamie Cullum as well as Lisa Fischer & Grand Baton, who is known for her performance in the Academy Award-winning film 20 Feet from Stardom, among many others. This festival hosts about 300 Canadian performers each year and attracts nearly 180, 000 fans. And as the Jazz Festival ends on July 1, admission on this day is free!
Canada Day is THE day to be in Ottawa, as the city is home to the country's biggest birthday celebration. On this day, you can stroll around and take in many free concerts that take place on Parliament Hill and throughout Ottawa's downtown core. And don't miss an impressive fireworks display at 10:00 p.m. sharp!
Tim Hortons Ottawa Dragon Boat Festival (June 25-28, 2015):
This annual celebration of the historic dragon boat tradition takes place at Mooney's Bay, along the Rideau River. This is North America's largest dragon boat event, in which more than 200 teams compete! In addition to the colourful boats and exciting races, this free-admission festival offers world-class entertainment each evening with acts such as Jim Bryson, Yukon Blonde, Hey Rosetta!, The Acorn, Craig Cardiff, Hollerado and Tokyo Police Club, among others. At this festival, you'll also find a variety of exhibitors and artisans, as well as a Children's Area that offers live music, science activities, puppet shows, magic shows, games and live animals. This festival is sure to entertain all ages!
In July:
Music & Beyond (July 4-17, 2015):
Kicking off the July music festival list is Music & Beyond, a classical music and multi-disciplinary arts festival. Over 14 days, this festival hosts about 80 concerts that feature orchestras, wind ensembles, instrumental and vocal recitals as well as smaller ensembles. It also draws attention to connections existing between classical music and other art forms such as dance, visual art, poetry, yoga and architecture, among others. This festival, which is attended by about 36, 000 fans each year, aims to make classical music affordable for all audiences, including students, seniors and families.
Source: www.ottawatourism.ca
RELATED VIDEO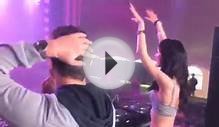 Nifra live at Escapade Music Festival 2015 Ottawa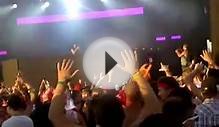 Gareth Emery - Escapade Music Festival, Ottawa, Canada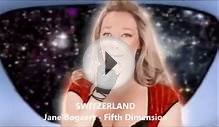 Intercontinental Music Festival #2 Ottawa, Canada
Share this Post