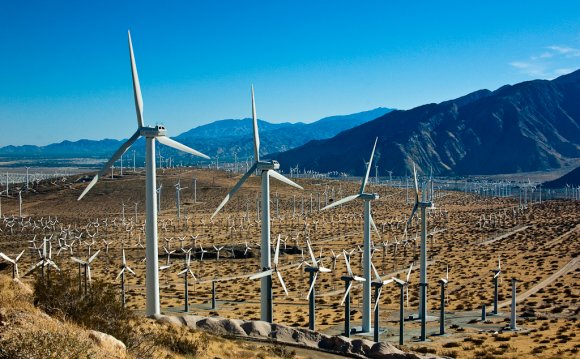 Festival Outlook. In this installment, our staff updates our seasonal power rankings with regards to North America's top music festivals and headliners. Rest assured, things have changed since this past winter.
Michael Roffman (MR): We're halfway through the year, summer is within arm's reach, and you can almost smell Live Nation's Bonnaroo. Since our last seasonal rankings, so much has changed in the festival landscape for North America. We've received over a dozen new lineups, Coachella finished both of its weekends and already announced
Photo by Debi Del Grande
Nina Corcoran (NC): We're only in June and already it feels like festivals are toppling over one another. Boston's three-day Boston Calling may feel like a backyard BBQ, but their headliners — Beck, My Morning Jacket, and Pixies — worked the stages so they felt like a much larger platform. It seems like a lot of our favorite festivals early on, be it Shaky Knees or Austin Psych Fest, pack a big punch despite having shorter scrolls. If the festival scene is going to keep growing, then clinging on to smaller festivals like these is what will keep it afloat. They're just large enough to capture big names on the stages but small enough to dodge the zombie-like woes of major corporations dominating them.
Even though it's got a shorter scroll than other festivals, Boston Calling had more female acts this spring in a single day than other festivals have on their whole lineups. The gender inequality on bills has been pretty staggering this year (although it's never that pretty in general). St. Vincent, MØ, Tove Lo, Marina and the Diamonds, and more had the crowds moving far more than "bigger" names like Gerard Way or even Run the Jewels.
This past weekend, I got the chance to go to Primavera Sound in Barcelona, Spain. Seeing their setup, lineup, and crowds lends itself to an interesting perspective on American festivals and the various directions which we can grow in. For one, everyone there is more focused on the music and less focused on trends. There's just as big of a crowd for Sunn O))) as there is for a local opener right when the gates open. Carrying an appreciation for both the names you recognize and the ones you may very well fall in love with if you give them the chance is crucial, but few festivals spend time trying to hype up their opening acts. Or, to play the other card, maybe the blame falls on the attendees.
That said, we were talking last time about how good a lot of these undercards are — and how some are more exciting than the headliners themselves. Has that proven to be the case at festivals you've attended so far?
Photo by Amanda Koellner
Ben Kaye (BK): Let's not start calling it "Live Nation's Bonnaroo" just yet — give us one more year before we start sending that shiver down our spines. Like you allude to there, Nina, this season sort of crept up on me. I don't know if it's my still-fresh full-time status here or what, but all of a sudden I peeled my eyes away from the screen, and I was at Boston Calling. Not a bad way to ease into things, though, with an undercard from Sharon Van Etten to Tenacious D and three completely knock-out headlining sets.
While I could ooze with jealousy over Mike's Shaky Knees experience — with a lineup that still looks incredible even after it's passed — and Nina's journey to Primavera and the European festival experience, I'd rather look ahead to Governors Ball this weekend. If there's a bill that best demonstrates the undercard beats headliner dynamic, it's probably this one. Drake's proven to be shrugsville, The Black Keys were tired headliners two years ago, and I'm more excited for how many people Deadmau5 will pull away from Ryan Adams than the big-eared DJ himself, but then you've got Kate Tempest, who just tore up Sasquatch!; Future Islands, who even after all the hype are still a super exciting live act; the NYC return of Ratatat and Björk; The Districts; Royal Blood; Weird freakin' Al. Drake can stink up the stage all he wants, I'm seeing Weird freakin' Al this weekend.
Still, give me a My Morning Jacket set any day, any festival.
But for all the headline griping we've done, there have been some wildcards announced lately that definitely were incredible surprises. Frank Ocean's back, guys. Headlining a festival with Morrissey, at that. (Hope Franky likes vegan tacos.) And if someone told you three months ago that we'd see bills topped by Missy Elliott and Roger Waters, you would've patted that poor, benighted soul's shoulder and given a little "tsk tsk." And now you'd look like an a-hole. 'Cause those are real things.
Photo by Adam Kivel
Nick LeTellier (NL): Like Ben said, at this point I feel Live Nation's acquisition of Bonnaroo is a positive thing and will allow for some long overdue improvements to The Farm such as more permanent infrastructure and the addition of viewing screens at This, That, and The Other tents. The identity of other Live Nation festivals like Sasquatch! and Voodoo Experience haven't changed since being acquired, and I don't foresee it happening at Bonnaroo — though I'd hate to be proven wrong.
I too am especially jealous of Nina's Primavera adventures as I often find myself identifying more with the European music festival landscape when it comes to their lineups and far more musically educated audiences. However, my own 2015 festival experience has been quite the whirlwind as I frequently forget festivals that I've attended just weeks ago. So far I've been fortunate enough to attend Big Ears, Coachella, Beale Street Music Festival, Shaky Knees, and Movement Detroit — with the latter I feel being one of the most underrated music festivals in North America. Maybe it's the fact that I just turned 30, but I am no longer impressed by gimmicks such as excessive pyro and the absurdly large stage productions found at most electronic dance festivals these days. The folks at Paxahau do an impressive job at making the music their number-one priority while bringing some of the best names in underground dance music to the forefront in the city where techno was born.
Source: consequenceofsound.net
RELATED VIDEO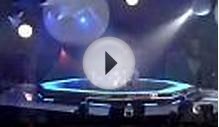 东方神起《Stand By U Best Hits Music Festival 09/11/26》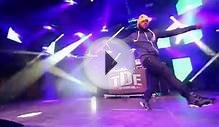 New Festival Music Best BIG ROOM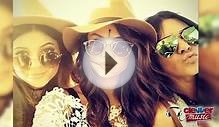 Coachella VS Lollapalooza BEST Music Festival 2014
Share this Post