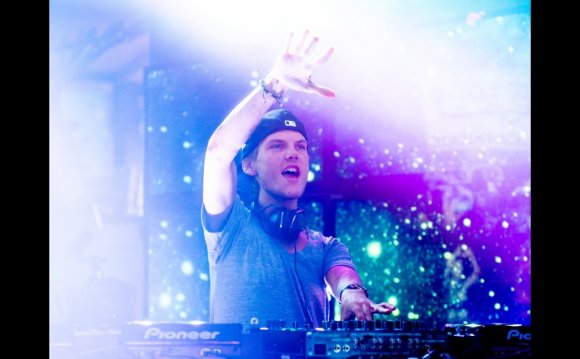 ​Fantasy in C minor, K. 475 - Wolfgang Amadeus Mozart
Gray Scott, piano
Grande Ouverture Op. 61 - Mauro Giuliani
Gray Scott, guitar
Allegro moderato from Sonata in D minor - Mikhail Glinka (1804-1857)
Stephanie Herdoiza, viola
Jing Zhang, piano
Capriccio for Solo Violin - Grazyna Bacewicz
Gustavo Fernandez, violin
Romanza Andaluza - Pablo de Sarasate
Gustavo Fernandez, violin
Elizabeth Borowsky, piano
5 Pieces - Sulkhan Tsinsadze
​Frances Borowsky, cello
Elizabeth Borowsky, piano
Gray Scott, 16, lives in Bridgeville, Delaware. He started guitar with Christopher Braddock at the age of 9, then transferred to Douglas Seth at 14. Gray has won 1st place in the Salisbury Guitar Competition and two time winner, 1st place in Solo Instrumental at the Association of Christian Schools International (ACSI) Fine Arts Competition, Eastern Region. Most recently, he was recognized by The Royal Conservatory Music Development Program for obtaining the highest scores in the nation for which he received their Gold Medal. He has performed in master classes for guitarists Allen Krantz, Matt Palmer, The Los Angeles Guitar Quartet, and Benjamin Verdery. Gray began piano at the age of 6 with his father and, at the age of 10, began studying with Dr. Oleg Maslov. Since August, he has been a student of Dr. Daniel Weiser, Baltimore. He has won 1st place in the Delaware Concerto Competition and is a two time, 1st place winner in the ACSI Fine Arts Competition, Solo Piano division. In the summer of 2014 he was selected to participate in the Eastern Music Festival in Greensboro, North Carolina, where he studied with William Wolfram. Recently he was awarded the Second Prize in The Stravinsky Awards 2015 J.S. Bach Piano Competition. This past summer he attended the Intermuse International Music Festival USA, where he studied piano with Elizabeth Borowsky. "He is quite a natural and communicative talent, who plays easily and with great personal sincerity." Mr. Roger Shields, Executive Director, The Stravinsky Awards.
​
Stephanie Herdoiza is a violist from Silver Spring MD, who has attended the Intermuse International Music Festival USA for the past four years. Ms. Herdoiza is currently in her fifth year at Towson University studying Music Education and is also in the Honors College. At Towson, she has been studying under the tutelage of Dr. Sherrie Norwitz and started taking violin lessons with Dr. Howard last spring. Herdoiza has been principal violist in the Towson University Symphony Orchestra every year at Towson. Ms. Herdoiza has been part of a number of quartets and quintets at Towson under the direction of Professor Barczyk and Dr. Howard. Some of the chamber works she has taken part in include: Schubert's The Trout Quintet, Boccherini's Guitar Quintet No. 4 in D Major, and Haydn's String Quartet in G minor "The Horseman." She also enjoys playing in the pit orchestra for various operas and plays at Towson such as The Magic Flute, Die Fledermaus, and Sweeney Todd. Ms. Herdoiza is an active member of the Towson Chapter of The American String Teacher's Association (ASTA). She also has a private studio of violin and cello students. After graduating this coming spring, Ms. Herdoiza hopes to get a job teaching instrumental music in the public schools.
Gustavo Fernandez was born in Santa Cruz, Bolivia. At the age of five was accepted to the Bellas Artes Music School, and at eight, becan his violin studies with Jiri Sommer and Carmen Luisa Blanco. He performed in the major cities of Bolivia as soloist, chamber musician, and was selected as the youngest member (and only current-student) of the Amati String Quartet of Bolivia. WIth youth orchestras he performed in several music festivals including the International Baroque Music Festival Misiones de Chiquitos and Contemporary Music Festival in Cochabamba. In 2012, he received a scholarship from Maestro Israel Getzov to study in America at the University of Central Arkansas. At UCA, his violin teachers have been Linda Hsu, Algis Staketvicius and Tatiana Kotcherguina. He participated in the Hot Spring Music Festival from 2012 to 2014. He played for the Bolivian Embassy in the USA in Washington DC in 2012. He played in master classes for Alexander Markov, John Corigliano, Oleh Krysa and Muneko Otani, and continues to work with Ms. Otani in New York City. In the summer of he 2015 participated in the Intermuse International Music Festival USA and the International Academy for the Arts.
Gracing the stages of over twenty countries, cellist (and IIMIF Assistant Director) Frances Borowsky is quickly establishing herself as one of the most sensitive artists of her generation. The German newspaper, Heidelberg Rhein-Neckar Zeitung praised her as "very courageous...marvelously colorful, and performing with deep expression and a compelling temperament." A dedicated citizen of the world, Frances embeds her memories of Norwegian fjords, Parisian chocolates, and friendly Belgian cows into the rich tapestry of her explosive interpretations. Recent performance highlights include solo recitals in Rome, a recital in Paris with pianist Georges Beriachvili, a concert as soloist with the Young Symphony Orchestra of Poland, performing in the The Krzysztof Penderecki European Centre for Music, and collaborations with faculty and students of the Alanus Hochschule for an interactive and interdisciplinary audiovisual performance at the senseLAB Symposium. Ms. Borowsky was the sole American participant in the 2014 Tchaikovsky Youth Orchestra Festival in Yekaterinburg, Russia, as well as in a project with Camerata Villa Musica at Schloss Engers in Germany. As a precocious college student, she graduated from the Honor's College of Towson University at eighteen. Her mother, acclaimed cellist Cecylia Barczyk, was her primary instructor from childhood through her studies at Towson University. Ms. Borowsky continued her education under Amit Peled at the Peabody Institute of John Hopkins University (MM), and recently earned a second masters degree from the Folkwang University of the Arts in Essen, Germany, where she studied with Alexander Hülshoff and Laurentiu Sbarcea. In addition to the above teachers, she has been mentored by prestigious cellists Janos Starker, Johannes Moser, and Michael Flaksman. She is currently enrolled in the Doctorate of Musical Arts program at the University of Maryland.
Source: www.imif.us
RELATED VIDEO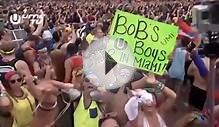 Martin Garrix @ Ultra Music Festival Miami, USA 2014 03 29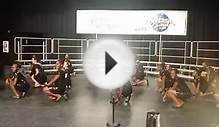 Hartsfield Chorus Music USA Festivals 2014 prt1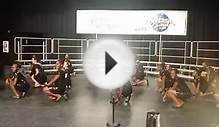 Hartsfield Chorus Music USA Festivals 2014 prt2
Share this Post