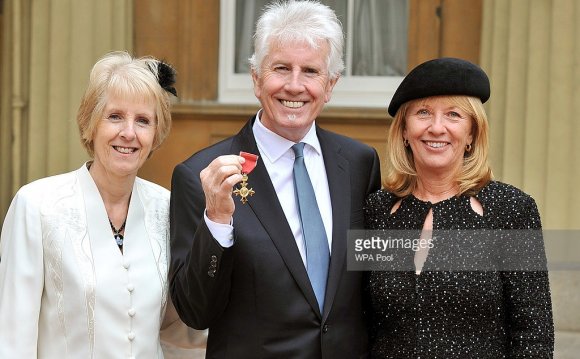 And God (Weston) Created The Men: Musical History in the Making
For the next several weeks the must-see act of the Monday Troubadour Hoots was our improv folk group, The Innertubes. We had people from all over clamoring to be a part of it. Huge fun for one and all, but doubly so for me because it was the first time in my life I felt like I was a part of something special. I was no longer a stuck in my dreams back stage wall-flower. Why I'd been personally sanctioned by folk legend, Douglas F. Dillard, Himself.
While we 'Troub's 'Tubes continued to pump a huge breath of fresh air into the local scene for weeks to come, what happened next. as a result of our popularity, was an even bigger surprise.
About two months into our phenomenon, The Troubadour's notorious owner, Doug Weston, knowing a good opportunity when he saw one, sent one of his staff to tell us that if we wanted to make the Innertubes an official Troubadour group we should come meet him a couple of days later.
Of all the dozens of singers who had sung as Innertubes, however, just 13 of us showed up, Certainly none of the name acts or Dillards or Crosby. And no women. Just 13 guys. All of us struggling no-names, out of work and looking for any paying gig we could land. So, as bizarre and manipulative a character as Weston was known to be, we cut a deal right there. With him, seeing just who had excepted his invitation, declaring we should now be called The Men. Not just some men, but, The Men.
And, thus anointed, with a drummer, an electric guitar and fender bass player, plus 10 more acoustic instrument players and everyone singing, we began to make a very big sound. Eager to create something new we still never imagined we'd accidentally be a part of inventing a whole new category of music, but damned if we didn't do just that: soon to be proclaimed the very first "folk-rock" group in the whole country. Ever. I mean, dang ... how's that for an accident?
Initially wearing jeans, chambray shirts and mostly cowboy boots, we were critiqued by cartoonist, folk song writer, Shel Sylverstein, as being a "musical jail break"
Which frankly is how I felt, wanting so long to perform: no longer held hostage by my fears, being a part of a whole new genre of music that, in and of itself, was no longer held hostage by any rules regarding what folk music should sound like.
Wanting to be truly modern sounding, we drew heavily from sounds from big progressive jazz bands, like Stan Kenton's and vocal groups like The Four Freshmen (who were the jazz harmony role model for The Beachboys) and, my personal heroes, The Modern Folk Quartet. All with tight big booming harmonies. Folk plus rock plus jazz times 13 hungry guys equaled a whole new sound. I've always thought it a pity nobody thought jazz fit into that folk-rock label.
(We interrupt our story with this urgent message: Before anyone yells out...nuh, uh! "The Byrds were the first Folk Rock group!"...well, nuh, uh, back attcha! Those guys were rehearsing as the Beefeaters in the front of the Troubadour at the very same time The Men were rehearsing on the big stage. We even traded songs and sound ideas. But, while they definitely may have been the first famous group to be so labeled, The Men were definitely the first working act we know of to be billed and critiqued as such - by several months).
Soon our relationship with Doug Weston became so weird that even he wanted out of it. Without the club's kitchen to steal food from and having so many people to feed and house we decided to go communal and found ourselves a great little furnished bungalow in West Hollywood. Elegantly classy (and haunted) it had belonged to 40s and 50s film star, Faye Emerson. Earmarked for destruction in a couple of years to make way for new apartments, our landlord seemed unconcerned about the fact that 13+ of us were soon calling it home. Immediately known as the Folk House, it gave shelter to all sorts of wandering minstrels and their friends - The Smother's Brother's sister, Sherry, among them.
Those first few pioneering months couldn't have been much more exciting. Striving for new sounds we were treated almost daily to one creative surprise or another ... like someone electrifying an acoustic 12 string guitar, autoharp, dobro or banjo.
Source: www.huffingtonpost.com
RELATED VIDEO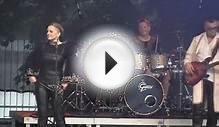 The Ukrainian Folk FOLK ROCK MUSIC GROUP part 9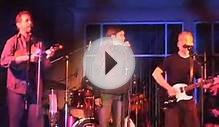 Czech folk-rock group Cechomor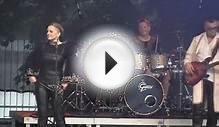 The Ukrainian Folk FOLK ROCK MUSIC GROUP part 3
Share this Post