Why it's daunting: When Bert Jansch died on October 5, he was rightly eulogized as the quiet, quintessential figurehead of the British folk-rock movement of the '60s and '70s. Coincidentally, he died the same year a folk-rock band, Mumford & Sons, became one of Britain's biggest exports and Rob Young published his definitive history of the original British folk-rock movement. Jansch figures heavily into Electric Eden, and in spite of some major musical differences, Mumford & Sons wouldn't exist without him. And yet, vintage British folk-rock remains a genre that's often treated with tokenism. Many people's knowledge of it begins and ends with Nick Drake—or it's simply scoffed at as being the corny soundtrack to the Renaissance Faire. Granted, it's earned some of that marginalization; during its commercial peak in the '70s, much of the genre's blush of creativity had faded into self-parody. The result is a tangled, scraggly family tree that can be intimidating to explore.
Possible gateway: Fairport Convention, Liege & Lief
Why: Folk revivalists had been digging up murder ballads and Morris dancing for decades when the rise of youth culture in the '60s brought with it a new approach to British folk—one that strained centuries-old songs through modern influences, electronic amplification, and, inevitably, sex-drugs-and-rock-'n'-roll. The flash point was Fairport Convention's fourth full-length, 1969's Liege & Lief. The album's perfect storm of traditionals and distortion solidified the band's prominence and helped ignite a reclamation of cultural identity—not to mention hundreds of imitators, both excellent and extraneous. At the heart of Liege & Lief's easily absorbable neo-Medievalism is the piercing, timeless voice of Sandy Denny, who would die tragically in 1978 after releasing a handful of brilliant solo albums and earning the distinction of being the only guest vocalist on a Led Zeppelin song (1971's "Battle Of Evermore"). It's also an early showcase for the burgeoning virtuosity of guitarist Richard Thompson, who had even greater things on the horizon.
Next steps: After Richard Thompson left Fairport Convention in 1971 he teamed up with his new wife, Linda, for a low-key, modest-selling album titled I Want To See The Bright Lights Tonight. It's also one of the best albums of its era, within the genre or out. In fact, much of Bright Lights' success lies in its utterly fresh synthesis of folk and rock; rather than a hybrid of the two, it's neither, and that uniqueness provides a compelling vessel for Richard and Linda's intimate, soulful songwriting—and Richard's heartrending fretwork.
The era's other heavy-hitting band (in the lightest possible way) is Pentangle. Where Fairport can be roughhewn and gutsy, Pentangle is airy and finespun; informed as much by jazz as folk, the group's nimble, delicate instrumentation was led by the guitar of Bert Jansch, whose influence on British folk-rock can't be overestimated. Basket Of Light is the best place to start with Pentangle—the 1969 album features some of Jansch's most gorgeous yet adventurous playing, a style that taps equally into Eastern modal drones and British antiquity. And his six-string partner, John Renbourn, is no slouch himself. Rather than demanding attention, singer Jacqui McShee flutters along, moth-like, just another apparition in the breeze.
Jansch's rich partnership with Renbourn began with Jack Orion, the former's 1966 solo album. It's the third full-length Jansch released, but it marks the point where he truly comes into his own. In addition to an intricately rendered version of Ewan MacColl's "The First Time Ever I Saw Your Face" (later popularized by Roberta Flack), the album features one of Jansch's signature tunes, the harrowing, 10-minute title track, which he'd later record with Pentangle. One of the album's most portentous tracks, though, is the traditional, "Blackwaterside"; Jimmy Page would go on to reconfigure Jansch's version as Led Zeppelin's "Black Mountain Side, " which led to the popular opinion that Page swiped Jansch's style wholesale. It's a ridiculous claim, and patently untrue, but Page himself was always quick to acknowledge his debt to and adoration of Jansch.
Another Pentangle member, bassist Danny Thompson, appeared with Richard Thompson on the 1969 debut by a then-unknown Cambridge student named Nick Drake. That album, 1969's Five Leaves Left, was a total flop. But after two more albums, followed by Drake's suicide in 1974 at the age of 26, Five Leaves Left came to be lauded as the masterpiece it is. It's arguably not his best—but it is his most canonically folkie album. As if they're a reflection of his own doomed, willowy self, the songs bend with trembling grace beneath the weight of the sky. The British folk-rock movement eventually racked up many casualties (such as the aforementioned Denny), but none would embody the movement's fleeting otherworldliness like Drake.
It's almost mathematically impossible to sell fewer records than Nick Drake did during his brief lifetime. But Vashti Bunyan managed it. The free-spirited chanteuse made one album, 1970's thoroughly ignored Just Another Diamond Day, before her disappearance from the scene (and sudden yet inevitable comeback in recent years). But Diamond Day captures something few other documents of the folk-rock movement were able to: an elfin, almost pagan earthiness that seems to vibrate across dimensions. Utterly removed from the more practical, professional side of the music business, Bunyan's fey voice and weary purity sound like the whispery hymns of an ancient, ageless child.
Like Bert Jansch, Shirley Collins was in on the ground floor of the '60s British folk revival, having started her career in the late '50s before recording 1965's epochal Folk Roots, New Routes with the heroically innovative guitarist Davy Graham. Her greatest album, though, was the result of a partnership with a bunch of upstarts, including most of the members of Fairport Convention. No Roses, her only release with The Albion Country Band, is one of the most potent crystallizations of British folk-rock; alternating between featherweight Celtic balladry and an intensity might have made Crazy Horse envious, the album shocks Collins' stately reserve into rock's electrified domain.
Of the leading groups of British folk-rock scene of the '60s and '70s, Steeleye Span is most easily labeled and dismissed as Ren-Faire-rock. That would be a mistake; although steeped in Merrie Olde Englandisms, sometimes to the point of self-parody, the band has produced some of the genre's most resonant work. Case in point: 1971's beautiful Please To See The King. Lacking in drums but suitably plugged in, the album sports jigs about knights and princes and blacksmiths—but it also revitalized the folk tradition with an earnestness and authenticity that stops shy of pastiche. And, yes, it goes down well pretty well with your local chapter of the Society For Creative Anachronism.
Source: www.avclub.com
RELATED VIDEO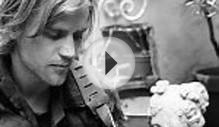 British Folk Rock Artist Johnny Flynn Coming to North Star ...
British Folk-Rock | Music Highlights | AllMusic
Share this Post