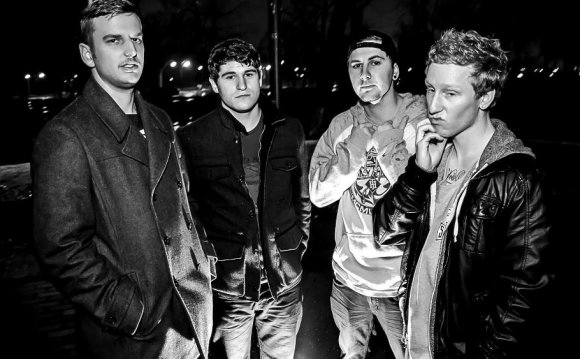 Between being Rodriguez' backing band, and lead man Tim Cohen moving to Arizona, the Fresh & Onlys upped their worth with a lateral move on "House of Spirits." Sidestepping the jangly tone that has been so in vogue over recent years, and making the piano present on certain songs, suits the band perfectly. Out of certain scenes rise some sincerely talented songwriters, and Cohen should be remembered as one of this period's finest. Featured track: "Bells of Paonia"
The Mary Onettes are a band that has never gotten the admiration they have deserved, at least in this country. They execute all the dreaminess that Wild Nothing gets credit for, but add in the songwriting prowess that comes from almost everything out of Sweden. "Portico" is a precise seven songs, which continues their legacy that will hopefully be reminisced about in the coming decades when we all look back on this era in pop music. Featured track: "Silence Is A Gun"
Name-checked by Real Estate and the earlier mentioned Fresh & Onlys, The Shilohs made a powerful statement with their latest effort, but in a gentle way. Sometimes it's as simple as a song and a guitar, and when a band possesses the talent that The Shilohs have, and an affinity for original Kinks hits, the result can be a warm success. Featured track: "Student Of Nature"
Devon Williams' newest release for Slumberland has positioned his spot atop the list of those who are actually referencing the 1980s earnestly. It's shocking that more acts don't ape '80s dream poppers, The Jazz Butcher, like Williams did on his previous full length, with its twelve-string guitars and synth pads. On "Gilding The Lily, " he takes another step deeper into the throwback pond, having the songs rival the score from any John Hughes movie. This is something you've heard from critics before, often to disappointment, but try and trust us on this one time. Featured track: "Flowers"
In their debut for Domino, Vancouver's White Lung are finally realizing their full potential, and it's more than deserved. A virtual shoe-in for next year's Polaris Prize short list, "Deep Fantasy" does more than idealize an era in which Courtney Love briefly reigned. Guitar player Kenneth William has a particular style that has most likely never been heard before, which is the trump card White Lung has over every other band that makes even the mildest of references to '90s post punk. Featured track: "Face Down"
With a debut heard in every hip bar in the first world, Clap Your Hands Say Yeah truthfully let down large factions of fans with their second effort, to the point where they were forgotten fairly quickly and their third didn't make much of an impression. What a treat it is to hear them back in original form. "Only Run" urges you to continue listening, with Matt Berninger of The National guesting on one of its best tracks. Featured track: "Coming Down"
A decade and a half ago, Mogwai ruled a lot of bedrooms and live venues with their brand of post-rock, and rightfully were the kings of the genre for several years. Meandering through some releases over that time, which never quite captured what the band was originally known for, they still managed to continue writing dragging, sludge epics, while experimenting with electronic instruments and programming. Much like Radiohead prepared for "Hail to the Thief, " by recording "Kid A" and "Amnesiac, " Mogwai's "Rave Tapes" appears to be the culmination of the direction they have been preparing for years. Some cuts could be companions to a song like "Computer Love" by Kraftwerk, but there's still enough on this album to please the fans of Mogwai's trademark "step on all the pedals, but still be beautiful" style. Featured track: "Simon Ferocious"
Brooklyn's Pains of Being Pure at Heart released their third album in 2014, and just like 2011's "Belong, " "Days of Abandon" sounds nothing like the record that came before it. Staying true to their soulful messages and their narratives and fanbase being not unlike cult favourites Belle & Sebastian or the Smiths, this album keeps the band's stock high in the indie world. Featured track: "Simple and Sure"
Although they began as a Modern Lovers cover act, Brooklyn's Relations have very little in common with Jonathan Richman's long-defunct band, at least when it comes to the sound. The songwriting, however, is equally on point, and if their debut release is any indication, they should find some success once the EDM scene gets trapped in its own festival Port-o-Potty. Featured track: "Comes"
America's most talented weirdo musician, and leader of Black Moth Super Rainbow, released his third solo effort in May and it is easily his best work to date. With programming that any rap outfit would sell their supply of lean for, twisted, analog voices throughout, and a video directed by absurdist comedian Eric Wareheim, Tobacco came out of the gates strong with this release. Featured track: "Streaker"
Detroit veterans The Dirtbombs decided to shine their light on '60s pop act Ohio Express and they did so with such accuracy that it almost plays like a parody album. Putting away their often-used fuzz lines and pinpointing the idea of drums functioning as hooks, this record is also on par with anything done by the Archies or Sha Na Na. Standout track: "Hot Sour Salty Sweet"
If you're the kind of person who still pitches woo by making mixed tapes, go in strong by including Connan Mockasin's single off his most recent release, "I'm The Man, That Will Find You." It's smooth and romantic and just weird enough to be intriguing. The album plays like a less obtuse Ariel Pink, if Dean Learner delivered it from his talk show. If this is where psychedelic music is moving towards, start paying attention. Standout track: "I'm The Man, That Will Find You"
rtve
researchgate
astro.wisc.edu
engawa.kakaku.com
search.auone.jp
telstra.com.au
sitereport.netcraft.com
wikimapia.org
nutritiondata.self.com
kaskus.co.id
digitalcollections.clemson.edu
superherohype.com
tools.folha.com.br
talgov.com
minecraft.curseforge.com
curseforge.com
foro.infojardin.com
camfrog.com
popcouncil.org
drinksmixer.com
Source: www.huffingtonpost.ca
RELATED VIDEO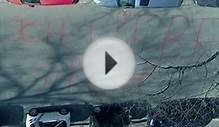 Indie Rock deutsch 2014 - Independent Music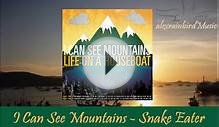 Indie-Rock/Pop-Punk/Alternative Compilation - March 2014 ...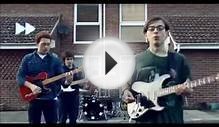 Top 30 Indie Rock Songs 2000-2014
Share this Post