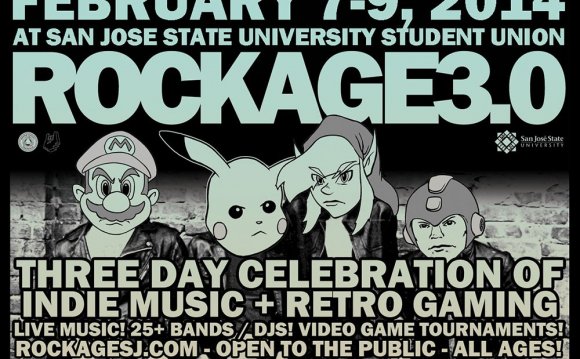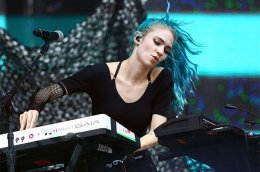 Grimes performs on Day 2 of the Budweiser Made in America Music Festival on August 31, 2014 in Philadelphia, PA.
Astrid Stawiarz/Getty Images
December is always a time for pop fans to feel particularly trepidatious, as the final month of the calendar year doubles as year-end list season — better known as a stomping ground for blogs, publications and thousands of general music fans to herald their favorite songs and albums of the year. These lists (especially albums lists) typically skew toward indie rock music, as many take it upon themselves to highlight an incredible full-length or single the public at large might have overlooked over the 11 previous months. That's the reason why you're more likely to see the name "Angel Olsen" more often than "Pitbull" over the next month: year-end season is the time to champion the artists making powerful art, no matter how extensive their PR machines may be.
And that's great! But it can be overwhelming for casual pop fans who don't know which artists, albums or songs appearing on these lists to investigate further. That's why we at Billboard have prepared a custom indie rock playlist for pop fans, featuring 15 songs from the past year that could have reasonably appeared on mainstream radio alongside Lorde, Bastille and Tove Lo this year. This list won't include anything too heavy (sorry, Swans), so feel free to poke around and experience some of the best tunes of the year that were definitely not performed on any award shows:
1. How To Dress Well, "Repeat Pleasure"
How To Dress Well mastermind Tom Krell has hinted that his downbeat electro-R&B project could yield a full-fledged pop track with songs like "& It Was You" and a cover of Janet Jackson's "Again, " but few could have foreseen something as catchy, danceable and downright uplifting as "Repeat Pleasure, " from this year's "What Is This Heart?" Krell's fragile voice and careful guitar strums propel one of the year's most unexpected treats from the indie world.
2. tune-yards, "Water Fountain"
Merrill Garbus' eclectic Tune-Yards project produced another Afrobeat-influenced gem this year with "Water Fountain, " which allowed indie fans to dance along to the phrase "blood-soaked dollar" for the first time. Miss M.I.A.'s propulsive world music being played on pop radio? Try Tune-Yards' latest, Nikki Nack, on for size.
3. Sylvan Esso, "Coffee"
Members of Mountain Man and Megafaun combined for the electro-pop project Sylvan Esso, which at times sounds custom-made for college-town cafes and shines on hypnotic tracks like the single "Coffee." The group's debut album is blog fodder, but this delightfully simple track deserves to reach fans of darkly lit mainstream pop as well.
4. The Pains of Being Pure at Heart, "Kelly"
Long-running indie outfit The Pains of Being Pure at Heart packed their underrated LP Days Of Abandon with a few fits of unabashed glee, and "Kelly" skips along with Jessica Weiss' happy-go-lucky vocal performance and a finger-snapping jangle that would fit in with the Smiths' lush melodies. If you hate this song, there might just be hate rooted in your heart.
5. Wye Oak, "Glory"
Wye Oak's Jenn Wasner traded in her guitar for a keyboard in the three years between 2011's Civilian and this year's Shriek, and the latter represents a fresh change of pace for the reliably charming duo. "Glory" flies its funky flag in a little under five minutes, as Wasner lingers on syllables with a confident quiver similar to that of Bat For Lashes' Natasha Khan.
6. Spoon, "Do You"
Spoon remained the most consistent band in indie rock with this year's lovely They Want My Soul, and while "Inside Out" and "Let Me Be Mine" are stunners for the Pitchfork set, "Do You" struts into view with the album's most alluring hooks. Don't be surprised to hear this one in a ton of movie trailers next year.
7. Lykke Li, "Heart Of Steel"
In an alternate universe, Lykke Li's "Heart Of Steel" would be getting the pop radio shine that Sam Smith's similarly choir-assisted "Stay With Me" received in 2014. The swelling ballad on the Swedish indie star's bruised third album, I Never Learn, finds Li pleading to find peace while trying to recover from a devastating breakup: "Don't me leave me dying without a lover to hold, " she sings before a thousand backing vocalists lift her words.
8. Broods, "Coattails"
Love Lorde? Brother-sister duo Broods is also from New Zealand and happened to have worked with Lorde's producer Joel Little on the entirety of their debut EP and album. "Coattails, " from their self-titled EP, skulks along with a tenderness that recalls… well, you know who.
9. Little Dragon, "Klapp Klapp"
The indie-electro Swedes of Little Dragon continue to release persuasive dance music, and the swaggering soul of "Klapp Klapp" represents a new high point for Yukimi Nagano and co. The snare taps are relentless, and when the chorus hits, dare yourself not to nod your head.
Source: www.billboard.com
RELATED VIDEO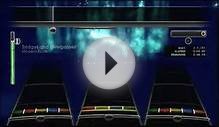 Bridges and Overpasses by Modern Skirts on Rock Band Network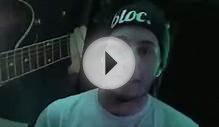 Indie Rock Band - Firekind - Big Foot Events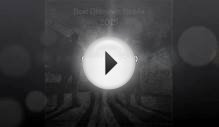 Best New Modern Rock Bands 2015 Part 1
Share this Post