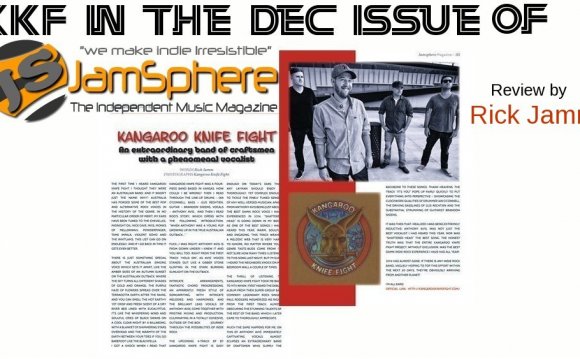 Indie rock—which for our purposes means something to the effect of "guitar-based music released on an independent record label", just so we're all on the same page—had a solid, unfussy year in 2013. Many of the year's best indie rock records found their inspiration by reaching back past the post-punk revivalism of the past few years to the sounds of '90s college rock radio, an artistic dialogue that meant this year's sounds were often grounded in those of indie rock's golden age. Bands like Waxahatchee and Speedy Ortiz mined classic groups like Guided By Voices, Polvo, and Archers of Loaf for tones and ideas while maintaining their own distinct sensibilities. Elsewhere, acts as diverse as Savages and Deafheaven used volume as an artful weapon, while quieter songwriters like King Krule and Vondelpark found poignancy in relative quietude. Finally, a string of albums from stalwarts of the genre rounded out 2013 with some of the best music yet by the National, Los Campesinos!, Frog Eyes, and—who knew?—My Bloody Valentine. To try for an overall takeaway from 2013's indie rock world necessarily leads to overgeneralizations, but here's one, anyway: the year saw a turn away from the harmony-focused, gentle rock of past "best of" titans like Bon Iver or Grizzly Bear and back toward something a bit noisier, a bit more idiosyncratic, a little harder to ignore. Check the list below for evidence, and post your own favorites from 2013 in the comments thread.
10
My Bloody Valentine
m b v
Twenty-two years in the making, this one. Kevin Shields's long-promised follow-up to his band's 1991 classic, Loveless, had begun to seem like a mirage, a mythical creature, a Chinese Democracy, until Chinese Democracy actually came out. And no one wants to think Kevin Shields has much in common with Axl Rose. Even more surprising than the fact m b v exists at all is the fact that it actually approaches the quality of its predecessor. The record delivers what devotees of My Bloody Valentine expect most—guitars, guitars, guitars—but it also swirls into something gentler, something maybe even more beautiful, than Loveless. If nothing else, m b v suggests we'll have something to look forward to in 2035.
(Matador)
Savages
Silence Yourself
Aggressive, loud, and deadly serious, London's Savages crib more than brittle guitars and vice-tight rhythms from its post-punk progenitors. The band returns a sense of danger to post-punk's lineage, harking back to a time when this sort of music was the avant-garde of the rock world. Frontwoman Jehnny Beth belts her vocals from somewhere deep in her chest, wailing with a clipped vibrato over her band's raw, lurching racket. She'd seem like a star if she didn't also seem completely uninterested in the machinery of pop presentation. Savages might be having fun, but you get the sense this music exists for something much bigger than that.
(Deathwish, Inc.)
Deafheaven
Sunbather
Black metal exemplifies a niche genre as well as any musical style out there. It purposefully distances itself from less hardy listeners, borrowing the speed and theatrical volumes from metal at large and adding a healthy dose of earsplitting, maniacally monotone vocals for a further "fuck you" to the casual, curious bystander. At its worst, it sounds like nothing more than aggressive posturing for aggressive posturing's sake. But Deafheaven takes the black metal backdrop and rips it apart, stitching it together again with patchwork from shoegaze, post-rock, and other genres typically apostate to metal's remarkably self-serious crowd. The songs on Sunbather make George Clarke's screeching vocal assault more textural than center-stage, and the noise adds another layer to these tracks' whirl of shimmering post-rock guitars, battering ram drums, and—most surprisingly—long stretches of quiet and restraint. That willingness to experiment likely raises the hackles of some purists, but who cares—with music this emotive, this undeniable, Deafheaven won't need them.
Vondelpark
Seabed
The quiet storm is on. Vondelpark makes groove-based, jazz-inflected guitar music heavy on atmosphere and not too many steps shy of something you could reasonably call "adult contemporary". But the trick is in the sultry haze that hangs over Seabed, a sleepy-eyed, head-bobbing sex appeal that keeps things from ever getting too toothless. Lewis Rainbury's voice, marble-mouthed and soaked in reverb, pulls these songs back to earth whenever his band's lockstep rhythms threaten to take them off into the ether. A captivating record that fools you by behaving as if unobtrusive, only to send its hooks popping back into your brain as soon as you step away.
(self-released)
Frog Eyes
Carey's Cold Spring
Carey Mercer is the great unheralded songwriter of his generation. For over ten years, Mercer has released some of the most singular, captivating, utterly original rock music in the world, and it has yet to earn him the level of acclaim—either critically or publicly—as, say, his talented bandmates in side-project Swan Lake, Spencer Krug and Dan Bejar. This album strips away the anthemics of 2010's Paul's Tomb: A Triumph for a quieter, more serene record, borne along by Mercer's indelible vocals, here more of a croon than his full-throated howl. At once haunting and affirming, Carey's Cold Spring isn't like anything else out there.
Corey Beasley is a staff writer at PopMatters and Cokemachineglow. He graduated from George Mason University with an MFA in Creative Writing in 2011. He lives in Brooklyn. You can contact him at coreylaynebeasley_at_gmail_dotcom, but he will only read your promo email if you open by naming your favorite Fugazi song (it can't be "Waiting Room").
Source: www.popmatters.com
RELATED VIDEO
iRock - Indie/Rock Pop Party Band - Henderson Management ...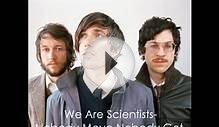 Top 15 Indie(rock) Bands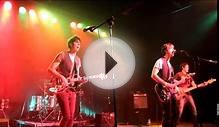 Indie Patrol live - the best indie rock covers band
Share this Post