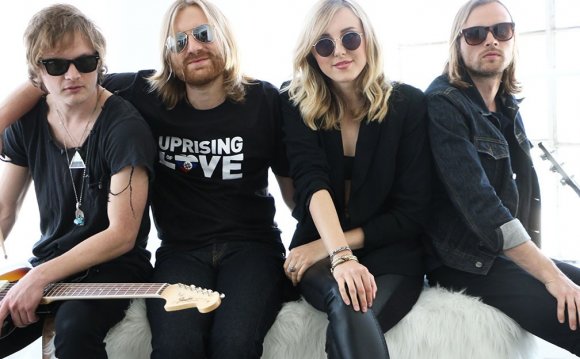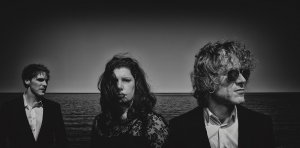 To say in public that Low might be Minnesota's last truly great, sustainable indie-rock band is to evoke dead silence and blank stares, the unmistakable sound of a needle dragging across a record, and someone politely taking your beer cup away while asking you to leave. It's OK, I've been kicked out of parties before. It doesn't make it any less true.
Low came into existence right around the time the now quaintly ridiculous catch-all term "college rock" went the way of the dinosaur. The distinctly '80s term seemed to refer to any band, regardless of actual sound or genre, so unmarketable that it was deemed only good for college radio, dorm room bong rips, and occasional late-night spins on MTV's 120 Minutes. In the early '90s, just as Low began, "college rock" was cleaved in two by the crushing battle axe of grunge, with "alternative" falling on one side of the chopping block and "indie rock" firmly on the other.
The Cain and Abel of popular music, "alternative" seemed to encompass anything that might might fall into this new, post-Nirvana world of "stuff that seems to sell to these kids." "Indie" zigged left to become the natural inheritor of its college-rock parent: A type of music defined (intentionally or otherwise) by unique takes on melody, dynamics, and production that linked bands whose connections, in afterthought, were tenuous at best.
Low exemplifies that left turn as well as any act to come out of the post-grunge class of '93. Long before Low's 2013 contentious Rock The Garden set that practically broke the fingers of an angry internet commentariat, the Duluth band firmly established themselves as innovators and iconoclasts within American independent music.
Where grunge went loud and aggressive, Low went quiet and still. So quiet, in fact, that their live show often involved moments where the awkward clink of a beer bottle or the flick of a cigarette lighter was so audible that people had to be shushed; so still that all-ages shows — like the one Low will perform Saturday at the Cedar — were full of kids sitting on the sticky floor of venues where mosh pits had dominated the night before.
Not satisfied with simply being the quietest band on the planet, Low has endured through evolution. For the past 22 years, they've built a following that stretches from the shores of Lake Superior to the Great Wall of China. The band keeps growing and changing (and even indulging in songs that qualify as "loud") while retaining the simplicity and focus on intertwining vocal melody they've had since the beginning. In doing so, they've gone from being "indie rock" to defining it, perhaps the only Minnesota band doing so now.
Think about it: If "indie rock" speaks to those disparate post-grunge, alt-reactive sounds united primarily by their defiance of characterization, is it even a relevant term in today's fast-information, hyper-stylized era? An era in which a single song grows a new subgenre overnight? In our extended Twin Cities/Minnesota music scene, what better, more enduring candidate do we have for the last great Indie Standard Bearer?
Low's presence defies the easy categorization of "local" vs. "national" acts. Hell, by stubbornly retaining their distinct Duluth-ness, they have defined "Minnesota music" far more than many Twin Cities acts over the years who've either focused on developing national followings or skipped town entirely.
Certainly, there are acts that have lasted as long while becoming beloved, selling records, and packing venues here, there, and everywhere. But are Atmosphere indie rock? Are Dillinger Four? Are Doomtree? Are the newly reunited Babes in Toyland? (To name a few obvious examples who might be independent but don't sound like "indie rock.")
Certainly, too, there are acts who have grown to prominence, but they've either called it a day or don't easily fall into the classic "indie rock" definition either. Is STNNNG "indie?" Whatever happened to Tapes 'n Tapes? Aren't country and bluegrass influenced bands their own thing? Does the vast majority of Gross National Product's output count? (I'd say no, although I'd argue that the closest we have to taking the torch from Low is Poliça.)
This isn't a call to arms, and this isn't a complaint. The changing nature of music is what it is, and in many ways any significantly relevant definition of "indie rock" is becoming a part of history the same as its "college rock" ancestor. We have an active, crowded, occasionally vibrant local scene that's full of bands making all different kinds of music; where acts excellent to somewhat mediocre are hyped as the next big thing; where some things become so much more than the sum of their parts and others fade from memory once the hype ends.
But through this all, Low continues to endure, continues to be a fundamental piece of Minnesota's music world from a time when the term "indie rock" meant something and will continue to do so long after the label itself rightfully withers. I can't call that a problem. And if it is, it's a good problem to have.
talgov.com
camfrog.com
tools.folha.com.br
search.auone.jp
telstra.com.au
sitereport.netcraft.com
astro.wisc.edu
digitalcollections.clemson.edu
rtve
drinksmixer.com
nutritiondata.self.com
kaskus.co.id
wikimapia.org
superherohype.com
engawa.kakaku.com
minecraft.curseforge.com
curseforge.com
foro.infojardin.com
popcouncil.org
researchgate
Source: www.citypages.com
RELATED VIDEO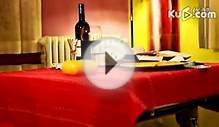 LaRivolta - Delirio (italian indie rock band)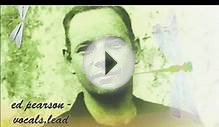 Art Attack (Sydney indie rock band) - Red Black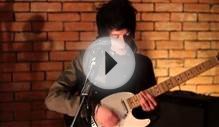 Indie Rock | Human Sacrifice Club | What are your thoughts ...
Share this Post