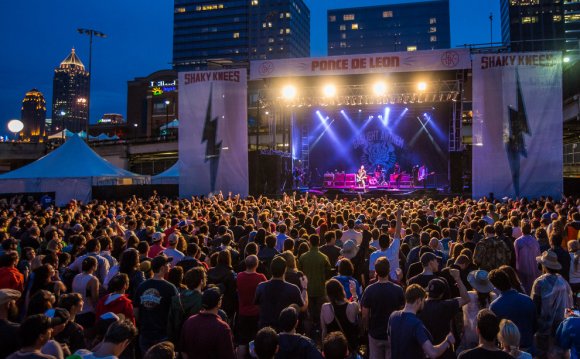 The days of Woodstock, Lilith Fair, and Lollapalooza may be behind us, but that doesn't mean that the current generation of concertgoer has to miss out on the festival experience. From the highs of enjoying the best in modern music, with tens of thousands of like-minded souls, to the lows of enduring those same people ahead of you in line for the Porta-Potty, anyone with a ticket can enjoy some amazing festival experiences.
South By Southwest
Unlike other festivals that could exist almost anywhere, SXSW could only work in Austin, TX. Doing its part to keep up the city's motto of "Keep Austin Weird", this is the place to watch amazing one-time performances by major artists, like Lady Gaga's infamous 2014 performance art piece. It's also the main showcase for up-and-comers in rock and alternative country. See them in March at SXSW, and then enjoy feeling smug when your friends discover them somewhere around the holiday season.
Coachella
There's not much else to do in Coachella's home city of Indio, CA, located about 20 minutes east of Palm Springs, which makes it just as well that the festival traditionally features the most amazing line-ups you'll find each year. Cutting-edge acts like Royal Blood and St. Vincent share the stage with hall of famers like AC/DC, Prince and Paul McCartney. Throw in the occasional unexpected reunion (like OutKast or the Pixies), and there's a real reason to brave the stifling April desert heat.
Electric Daisy Carnival
Speaking of desert heat, though there are a few different versions of the Electric Daisy Carnival in locations like Mexico City and NYC, Las Vegas is the biggest party of them all. Though the May heat is horrific during the day, EDC cools slightly to an all-night rave where the biggest names in EDM play for nearly 100, 000 people forced to share only a single closet's worth of clothing between each of them.
Ultra Music Festival
Not every EDM fan wants to schlep all the way to the desert, though. For them, there's Ultra, perhaps the premiere EDM festival in North America, boasting names like Skrillex, Steve Aoki, and David Guetta. And, in Miami in March, you won't find a comparable festival with better weather.
Bonnaroo
Perfect for the music fan who can't choose between such disparate acts as Childish Gambino, Kacey Musgraves, or Billy Joel, Tennessee's Bonnaroo is as much a chance to test one's camping skills over four days as it is an opportunity to enjoy great live music. Anyway, with late night jams going throughout the night, there won't be a lot of sleeping going on.
Source: www.musicthinktank.com
RELATED VIDEO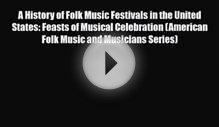 [PDF Download] A History of Folk Music Festivals in the ...
Best band in the United States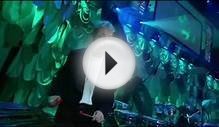 The ten best summer music festivals in Colorado
Share this Post