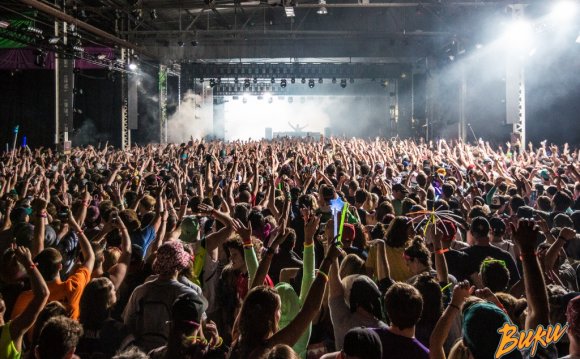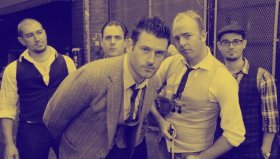 From the stage at Godiva festival
Though focusing on live performances, Godiva also boasts a surfeit of other attractions – including a funfair, vintage market and the Urban Youth tent, where young people from Coventry in the music industry can seek advice.
Limefest: 5 July, Limehouse, London
The Craicheads are performing at Limefest this summer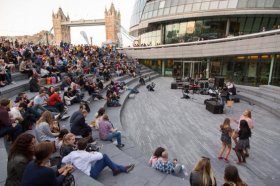 There's a bizarrely large amount of music talent in the small area of Limehouse, located on the Thames, situated within five miles of Canary Wharf's shimmering corporate bulk. Local groups Torre Flamenco, Docklands Sinfonia, The Craicheads and Bacchus are all playing but the question on everyone's lips is, will new local lad Sam Smith put in an appearance? The odds aren't good, but he has signed a CD for the raffle at least.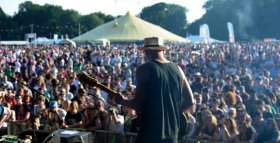 Cowley Road Festival: 5 July, Oxfordshire
Billed as "Oxfordshire's biggest free festival", Cowley Road, which began as a small street party, is a family-friendly day festival, with games, dance and music acts. The carnival day features dancers and a horn band playing a lively mix of township, jazz, New Orleans and east-European music. The annual Cowley Road parade remains a very cute and local affair, with schoolkids and samba bands.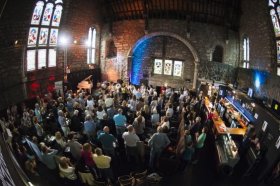 The theme this year, "creating our future", celebrates the 150th anniversary of nearby Oxford Brookes University.
City of London Festival: To 10 July, various venues across London
Founded in 1962, the City of London Festival returns with 18 days of 200 artistic events, 92 of which are completely free. Most notably, the New Covent Garden Dance Orchestra appears free of charge in the Gherkin on 10 July and a series of free lunchtime treats in Canary Wharf includes a performance by high-energy Bulgarian band Tantz (8 July).
A band perform at the free City of London festival
"Jazz With a View" will juxtapose world-class musicians with magnificent views from the Sky Garden at 20 Fenchurch Street and the Shangri-La Hotel at The Shard, while "The City's Great Halls" events play host to classical orchestras, including the Danish String Quartet and the New Zealand String Quartet, who will be performing intimate concerts in venues not usually open to the public – such as the grandiose Plaisterer's Hall, and the equally elegant Mansion House. Box office opens 15th April.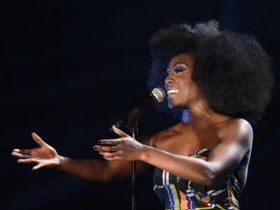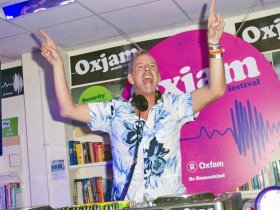 Source: www.independent.co.uk
RELATED VIDEO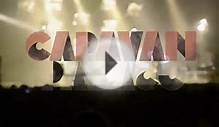 Caravan Palace Free Music Festival 2015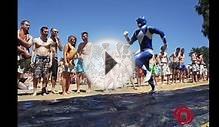 Report Free Music Festival 2015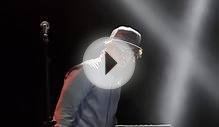 Chill Bump Free Music Festival 2015
Share this Post