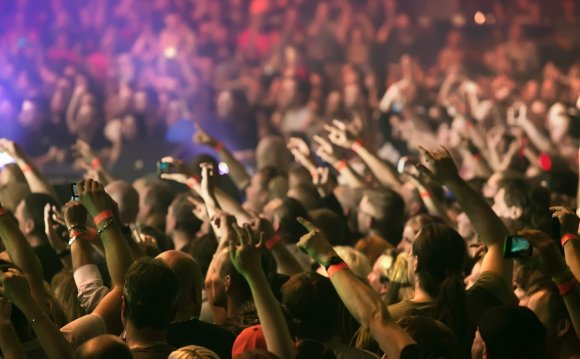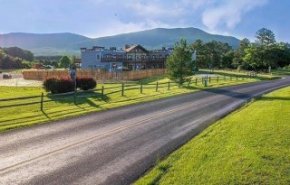 Sept. 3-6, 2015
This multi-day event honors and celebrates the legacy of Patsy Cline, a Winchester native. Activities include a block party in front of Patsy' house, a rock and roll dance with the Robbie Limon Band playing, a Rockin' in the Park concert with the Drifters and Bill Haley's Comets.
Sept. 4-6, 2015
Lovers of music come together in an intimate outdoor setting local, regional and national musicians showcase their talent on three stages. It all takes place on Virginia's front porch to the Blue Ridge Mountains.
Sept. 4-6, 2015
The sounds of rock, jazz, country, blues, R&B and more take over the Virginia Beach oceanfront for three days. The largest outdoor musical event on the East Coast, the American Music Festival brings together local, regional and national acts to play along the beautiful oceanfront. This year's festival features Steve Miller Band, Rebelution, G. Love & Special Sauce, Sheryl Crow, and more.
Skyline Ranch, site of the Appaloosa Festival.
Appaloosa Festival – Front Royal, Va.
Sept. 5-6, 2015
The Appaloosa Festival is a music and outdoors experience, set at the Skyline Ranch Resort among the beautiful backdrop of the Blue Ridge Mountains and in the heart of Shenandoah Valley Wine Trail. Hosted by Scythian, Appaloosa features more than 20 bands, including some of the most critically acclaimed up-and-coming artists from all over the country.
Shenandoah Valley Music Festival
Sept. 5-6, 2015
One of the mid-Atlantic region's longest-running outdoor music events, the Shenandoah Valley Music Festival presents world-class music by a stellar array of performers. Acts performing in September include the Oak Ridge Boys and a Bluegrass MiniFest featuring Seldom Scene.
Sept. 6, 2015
Enjoy a summer's eve listening to traditional bluegrass music at the Natural Tunnel State Park amphitheater. Dust off your dancing shoes and enjoy this year's festival, which features Pea Pickin Hearts, the ETSU Bluegrass and Old Time Pride Bands, UVA Wise Bluegrass Band, and Dr. Joe Smiddy, and Reedy Creek.
Lockn' Music Festival. Photo by Jay Blakesberg.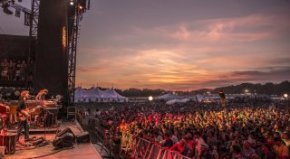 Sept. 10-13, 2015
Lockn' is a four-day music festival at Oak Ridge Farm with an emphasis on music, camping, outdoor activities, regional food, beverages, and artisans. Many of the artists perform over multiple days, and be featured in unique and exciting artist pairings. Artists performing at this year's Lockn' Festival includes Robert Plant, Tedeschi Trucks Band, Widespread Panic, Keller Williams' Grateful Gospel, and the Doobie Incident (The String Cheese Incident and the Doobie Brothers).
Sept. 17-20, 2015
This old time bluegrass festival held on the Piankatank River will feature 18 bands: East Coast Bluegrass Band Competition, Goldwing Express, Deer Creek Boys, Code Blue, Mill Run, Bluegrass Brothers, California Ramblers, HWY 249, Copper Caynon, Josh Grisby and County Line, Hard Knox, Willis River, and more.
Bristol Rhythm & Roots Reunion. Photo by Justin Wiseman.
Sept. 18-20, 2015
The award-winning Bristol Rhythm & Roots Reunion is a three-day music experience that celebrates Bristol's heritage as the Birthplace of Country Music. State Street in historic Downtown Bristol comes alive with 22 stages of live music.
Know Good Beer Music Festival – Richmond, Va.
Sept. 19, 2015
Enjoy the best in Virginia and national craft brews all day on Brown's Island in Richmond with more than 30 breweries and more than 60 beers to sample. There will be live performances from Blitzen Trapper, Kopecky, Those Darlins, and Sleepwalkers.
Sept. 26, 2015
Every year, music lovers converge on Turner Pavilion & Park to attend the Rocktown Beer and Music Festival, and event that celebrates good music and good beer. Music will be provided by Man Man, Dead Professional and Sleepwalkers. Rocktown Fest is now a Spring and Fall event, so it'll be back soon next April.
Source: blog.virginia.org
RELATED VIDEO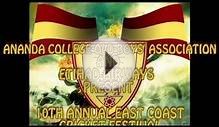 East Coast Cricket Festival 2015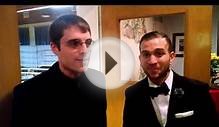 2015 MidWinter Youth Chorus Festival: East Coast Sound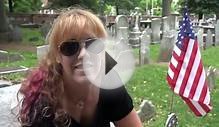 East Coast 2015
Share this Post