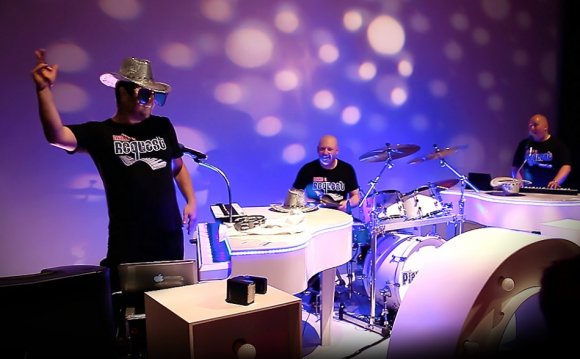 A native from the Kingdom of Fife in Scotland, Yorkston released his debut album in 2002 and consequently won the Rough Trade album of the year. Yorkston's music is ranges from gentle guitar melodies with slow and steady singing accompaniment while tracks such as Woozy with Cider feature electronics loops with drum machines and a nostalgic drawling narrative. In his relatively short career Yorkston has been involved in at least thirteen albums and is continuously collaborating Scottish musicians.
Donovan
Growing up in Maryhill, Glasgow in the 1940s, Donovan is known for his themes of love and optimism in his songs. Heavily ingrained with 1960s musicians such as Joan Baez and having travelled to India with The Beatles, Donovan continued his own hippie movement and spiritualism through the punk period. In the past few years he has been inducted into the Rock and Roll and Songwriters Hall of Fame. Often compared to Bob Dylan because of his first single, Donovan developed his own style throughout his career and upon his return from India.
Emma Pollock
Starting as a founding member of The Delgados, Pollock kicked off her solo career in 2005, releasing her debut album in 2007. Pollock's music is arguably as much rock music as it is folk, but certain songs involve melodies and harmonies that are clearly influenced by folk-elements, such as the harmonies in the walts, The Loop. Pollock's voice and sincere lyrics are a sweet fit for songs such as House on the Hill. With guitars, vibes and pianos in her compositions, Pollock's music brings textural variance to her folk rock tunes.
Withered Hand
Withered Hand is Edinburgh-based Dan Wilson. With his dreary alto voice, Withered Hand sings poignant dark comedic songs full of paradoxes and absurd observations such as "I'm knocking on Kevin's front door/…/how does he really expect to be happy if he listens to death metal bands?" in Religious Songs. These tales of urban loneliness are modern day equivalents of traditional rural folk tales.
Alasdair Roberts
Roberts started his solo career in 2001 with the album, The Crook of My Arm. Since then he has released numerous albums and collaborated with musicians from across the country including RM Hubbert. Roberts' music is comprised of gentle ballads accompanied by a soft and slow voice.
The Incredible String Band
The Incredible String Band was the psychedelic folk band made up of Robin Williamson, Clive Palmer and Mike Heron. The band formed in 1966 and won a cult undercurrent following throughout the 1960s and early 70s. Very much part of the folk revival of the 60s, The Incredible String Band played a set at Woodstock before Canned Heat. With prominent use of the sitar and psychedelic artwork, this music stands out from a lot of Scottish contemporary folk.
Meursault
Self-releasing their debut album in 2008 and subsequently releasing three more albums by 2014, Meursault was founded by Neil Pennycook. Named after the protagonist from Camus' L'etranger, Meursault had been known to dub their style of music as Folktronica. Meursault's music features lo-fi acoustic guitars and banjos mixed with 8-bit and distorted synths and electronic drums. This mix makes for a euphoric yet sad sound such as Salt Part 1. However, stripped back, songs such as One Day This Will All Be Fields reveals the beautiful songwriting of the band.
De Rosa
Forming in 2001, De Rosa released their first album in 2006. With a fusion of slow post-rock guitar melodies and folk sounds, the band use rock instruments, synths and violins to create a broad sound that ranges from quite folk to loud noise rock. To date, De Rosa have released two albums and are currently working on a third.
RM Hubbert
Intelligent acoustic guitar; Hubbert's first album released in 2011 was purely guitar melodies influenced by flamenco and rock styles. Since, he has collaborated with Alasdair Roberts and Emma Pollock as well as various Scottish writers and singers. These various influences and collaborations make Hubbert's music some of the most exciting to come out of Scotland in recent years, which won him the Scottish music of the year award in 2013. Hubbert's shows continue to have a DIY feel often engaging the audience in casual conversation and telling stories behind his songs.
King Creosote
The extremely prolific King Creosote a.k.a Kenny Anderson started his musical career in the 1990s. Managing both his solo career, working as a member of The Burns Unit alongside Emma Pollock and receiving a Mercury Prize nomination for a collaborative project, Diamond Mine, Anderson is one of Scotland's most underrated creative minds. King Creosote's latest album is a soundtrack for a film exploring the history of Scotland. The opening track, Something to Believe in, opens with understated accordion and blossoms into a powerful song about love and history.
Source: theculturetrip.com
RELATED VIDEO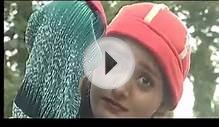 Band Lafapa_ Jai Phula_ Folk Love Songs_Oriya Song_Modern Folk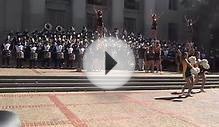 Cal Band - The Modern Folk Show - Sproul Rally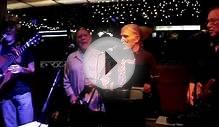 The Modern Folk Quartet at the Oyster House Big Brass Band
Share this Post