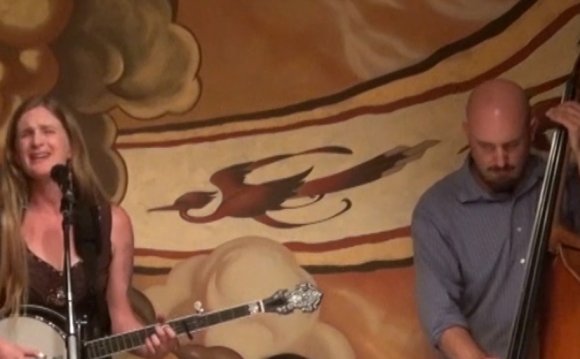 Having started life a decade ago as Rachel Unthank & The Winterset before morphing into the band they are today, The Unthanks have firmly established themselves as one of folk's most progressive ensembles. In February, the band released arguably their most ambitious, experimental record to date in the shape of Mount The Air. Its eleven pieces represent a bold statement of intent that consistently push the boundaries, garnering an unprecedented wave of critical acclaim including an impressive 8/10 on this very site.
We're here at Cambridge Folk Festival with three of the band's core members - vocalists Rachel and Becky Unthank and multi-instrumentalist Adrian McNally. Earlier they played a breathtaking set on the main stage that will be talked about in years to come as one of the festival's finest.
-
DiS: You last played here in 2012 with the Brighouse And Rastrick Brass Band. What is it about the Cambridge Folk Festival that makes it so special?
Becky Unthank: We first played here as a duo in the Club Tent and we thought the audience were very generous in the way they supported us. Then we played here as The Winterset which was Rachel's band before The Unthanks, so I guess it's been quite pivotal at each stage of our career. When we came back with the Brighouse And Rastrick Brass Band three years ago it felt really special because a lot of that audience has seen us grow up and develop. And also from a spectator's point of view, I've come here and discovered so much new music over the years. I remember seeing Tinariwen here a few years ago. Their hypnotic music really blew me away and I didn't know who they were. It overpowered me and I remember thinking, "Wow, who are these guys?"
DiS: You also played on the Pyramid Stage at Glastonbury in June. How does a festival like that compare to this?
Becky Unthank: We like all the festivals we've played so far, whether it's a really small, homegrown one or something huge on the scale of Glastonbury. When we started making music we never dreamed we'd get the opportunity to even play there let alone appear on the Pyramid Stage so for that reason it was quite surreal.
Rachel Unthank: We've had a lot of different experiences in what's been a great summer for us so far. We've been playing somewhere different every weekend on stages of all shapes and sizes. Last weekend we played on the Other Voices Stage at Latitude, which was set up as a reconstructed church made of cardboard by a lake. I guess it's difficult to compare any of them with Glastonbury as it's such a huge beast of a festival. We're still on cloud nine about being given the opportunity to play there but at the end of the day, we're folkies and it means a lot to us what other folkies think. So in a way we're more nervous about playing here than Glastonbury.
Adrian McNally: Festivals of any kind are a challenge to us. Because we're a folk band with other influences beyond folk we're either at a rock festival having to prove ourselves or at a folk festival having to earn our stripes to a more traditional audience. We're always full of determination whatever the situation.
DiS: Your roots are set in the folk scene but having collaborated with the likes of Orbital's Paul Hartnell, Portishead's Adrian Uttley and Sting among others, do you see The Unthanks as bringing more contemporary elements to folk music?
Rachel Unthank: We really enjoy having new musical experiences ourselves. We're curious about new music to the point where if we feel we've connected with something, we've never made any secret of our desire to work with the artist that created it. In a selfish way it's really exciting.
Adrian McNally: Ultimately, our musical vocabulary is really broad and we're always looking for ways to extend it. We've no real desire to make folk music more contemporary. If we arrange something traditional we're only really looking for whatever beauty's inherent in that tune. We're looking to get to the heart of what was there all along and bring it out. In doing so we use our own musical vocabulary which as well as drawing from a lot of traditional folk music also draws from a more contemporary palette as well. You can only play music to please yourself and hope that other people get it as well.
DiS: Every record does sound totally different to its predecessor though, whichkind of sets The Unthanks apart from a lot of your contemporaries.
Adrian McNally: Absolutely. It's not an anti-folk thing to say we don't like being pigeonholed under any label. Because there's more media and places to access new music, a lot of that tends to get compartmentalized under a genre solely for the benefit of the public. So if you're someone that only wants to listen to one specific genre of music you might be put off from checking us out by the folk tag someone's placed on us. That's why we tend to focus on our broader musical vocabulary. We originate from the folk scene but I think there's a lot more elements to our music, which is not us trying to be disrespectful to the folk scene. If anything we want people to hear our music and listen to other folk-related artists as a result, but that's a difficult process.
DiS: Your latest album feels like a natural progression from any of your previous works, and is possibly your most experimental yet. The title track and 'Foundling' in particular sound quite complex and remind me of Sigur Ros in their arrangements. How did those songs develop?
Rachel Unthank: They all develop from Adrian's head!
Adrian McNally: It's just confidence really. I'm untrained. I write all the string and brass parts but I can't read or write music so I basically dictate to somebody that can. Our confidence and ability in what we do is growing to the point where we were daring enough to use some Miles Davis references in 'Mount The Air' amidst several classical ones. With 'Foundling', it was slightly different because when I think of a piece like that we have no right to go near it as musicians or players at all. It's in my imagination. That piece of music represents where we could go. But then it's another battle to work out how we make it go there. So we're on a constant learning journey, and once we've learned how to do something we move on. That's what artistry should always be about. A personal learning experience for the artist. The journey for the audience is witnessing that.
Source: drownedinsound.com
RELATED VIDEO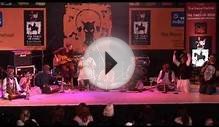 Dharohar, a contemporary folk music band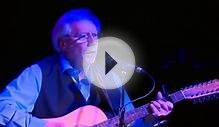 Roddy McCorley by Shenandoah Run - contemporary Folk Band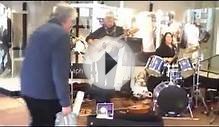 Spin2, Contemporary Folk Band, Exeter
Share this Post