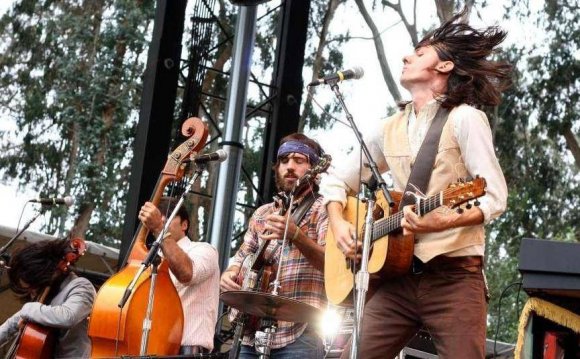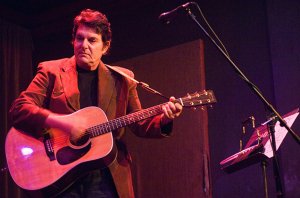 PF Sloan Performs at Fitzgeralds on Sept. 14, 2006 at Fitzgeralds in Chicago, Ilinois.
Paul Natkin/WireImage
Music is mourning the death of esteemed singer-songwriter P.F. Sloan (Phil), who passed away on Sunday night (Nov. 15) at his Los Angeles home after fighting pancreatic cancer for several weeks, according to a release. He was 70 years old.
Sloan was responsible for the 1965 single "Sins of a Family" that landed at No. 87 on the Billboard Hot 100. He also penned the protest song that year called "Eve of Destruction, " which Barry McGuire took to No. 1 in 1965. The Turtles, among others, recorded the song, and the revolutionary track was included on his 2006 release Sailover via Hightone Records.
"I got nothing much to say about this song, " said Sloan before a performance of "Eve of Destruction" in 2006. "I wrote it in 1965. I was 19 years old. It went to No. 1 all over the world, changed the Constitution of the [United] States, and I was kicked out of music shortly thereafter."
The folk-rock veteran, who honed his talents in L.A.'s '60s pop and rock landscape, got his start as the 12-year-old who asked Elvis Presley for a guitar lesson. Born Philip Gary Schlein, he landed a deal at 13 with Aladdin Records a year later to produce his debut single "All I Want Is Loving."
Sloan's recent work includes the published memoir, What's Exactly The Matter With Me? with S.E. Feinberg, and his latest album, 2014's My Beethoven via Foothill Records. Sloan also boasts writing credits for Johnny Rivers' "Secret Agent Man, " the Turtles' "You Baby, " and the Grass Roots' "Where Were You When I Needed You."
Source: www.billboard.com
RELATED VIDEO
Skateboard Punk Rock Folk Singer Lefty Michelle Shocked ...
Folk Singer? Rock Star? Gospel Singer?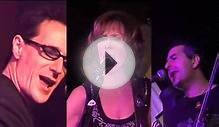 Folk Rock Singer Theresa Rhodes
Share this Post