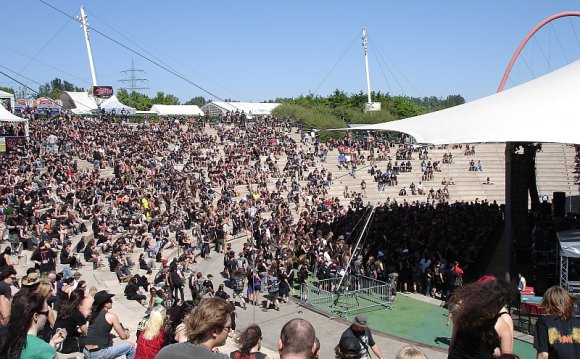 The ROCK HARD festival has 13 years on its back, and we hope that a good time was had by all. And the party will recommence this year. Although not all bands have been confirmed yet, tickets are selling like hotcakes. The ROCKPALAST team will be there again this year to film the event!
Real metal fans come to Gelsenkirchen to have a good time at the Rock Hard Festival, and that's all there is to it!
The unique location in Gelsenkirchen has only one drawback: there will only be a limited number of spaces for non-food traders, so we will have to restrict the number of bookings.
Record traders inside the METAL MARKET only!
As last year, the Metal Market tent will open on Saturday and Sunday only!
The Metal Market will be located in front of the festival area and will be accessible to all visitors and guests; particularly those not actually wanting to visit the festival.
Admission still only €2.00!
(Pay once, and your ticket will be valid on both days!)
The METAL MARKET 2016 will be advertised extensively with posters and flyers all over the Ruhr region, so we are expecting lots of METAL MARKET visitors in addition to the festival revellers. Previous ROCK HARD festivals have proved that the METAL MARKET has established itself at this location. For flyers, please get in touch with us!
Please note that it is strictly prohibited to sell NSBM products and other right-wing items, even if this is legal in other countries. It is ILLEGAL in Germany. Expect stalls to be checked for bootlegs!
Violations will be reported to the authorities!
At night, the tent will have to be vacated for the disco. Parking spaces for traders will be located close to the METAL MARKET.
MONEY BACK campaign!
As this campaign has proved to be extremely popular, it will be continued in 2016.
No trader will be forced to participate in the MONEY BACK campaign, but all those who have given it a try have realised its advantages.
Customers who spend 40.00 euros or more at your stall will be refunded the Metal Market admission fee by you on presentation of their MONEY BACK voucher.
Source: www.wiehagen.com
RELATED VIDEO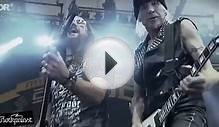 Michael Schenker - Rock Hard Festival 2015 - Full Show HD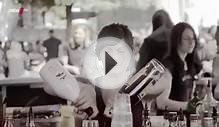 Doro - Rock Hard Festival (2015) @ Live HD
Rock Hard Festival 2014 HMHTV
Share this Post