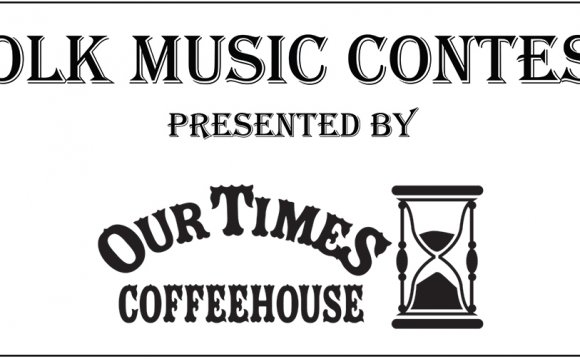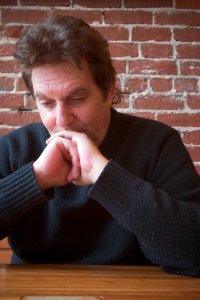 P.F. Sloan, a folk-rock musician of the 1960s whose two best-known songs — the apocalyptic protest anthem "Eve of Destruction" and the ominous TV-show theme song "Secret Agent Man" — became major hits for other performers, died Nov. 15 at his home in Los Angeles. He was 70.
The cause was pancreatic cancer, said his publicist, Sangeeta Haindl.
In a long but spotty career, Mr. Sloan was a songwriter, record producer and member in the 1960s of a Los Angeles recording-session coterie known as the Wrecking Crew. The Turtles, Herman's Hermits, the Searchers and other groups recorded his compositions.
With frequent songwriting partner Steve Barri, he recorded surf music as the Fantastic Baggys. Mr. Sloan's guitar work graced several recordings by the Mamas and the Papas including the introduction to "California Dreamin' " (1965).
P. F. Sloan, left, compares harmonica techniques with Johnny Rivers in 1965. (AP)
Couplets such as "You're old enough to kill but not for votin'/You don't believe in war but what's that gun you're totin'?" and "Think of all the hate there is in Red China/ Then take a look around to Selma, Alabama" distilled the era's anxieties into a strident 31/3-minute pop song — just long enough for Top 40 airplay.
Folk rockers the Byrds had already rejected the song when Barry McGuire, a former member of the folk group the New Christy Minstrels, recorded it. McGuire's label, Dunhill, had so little faith in it that they released it as a B side. However, the 1965 recording beat Bob Dylan's "Like a Rolling Stone" for the No.1 spot on the Billboard pop charts.
Conservatives objected to the lyrics, even as many liberals considered it a cheap attempt to capi­tal­ize on the anti-war movement. In England, the BBC banned it, as did several U.S. radio stations. And a group named the Spokesmen immediately recorded a conservative rebuttal, "The Dawn of Correction."
"Secret Agent Man, " which Mr. Sloan and Barri co-wrote for singer Johnny Rivers, became the theme to the English spy show "Secret Agent" starring Patrick McGoohan (the program was originally called "Danger Man" in England). Mr. Sloan's simple guitar hook on Rivers's 1966 recording made it a standard for fledgling garage bands.
Mr. Sloan's other writing and co-writing credits include "Let Me Be" (1965) and "You Baby" (1966) for the Turtles.
He also produced the Grass Roots, one of the era's most successful folk-rock groups. The act began as an avenue for Mr. Sloan and Barri to record their songs. Their first recording, "Where Were You When I Needed You, " featured Mr. Sloan as a vocalist. However, Dunhill insisted that they find a "real group, " since Mr. Sloan and Barri were too valuable to the label as a production and songwriting team. A Los Angeles band, the 13th Floor, was hired to tour and later record as the Grass Roots.
Mr. Sloan also recorded two albums of his own, "Songs of Our Times" and "Twelve More Times, " but Dunhill did little to promote them. The single from the first, "The Sins of the Family" (1965), a song about teen prostitution and dysfunctional families, reached No. 87 on the charts.
london grammar
london gold
london gatwick
london gifts
london gallery
london gb
london gbr
london house
london has fallen
london house chicago
london house rooftop
london hughes
london hotels
london heathrow
london has fallen cast
london isd
london in december
london in spanish
london is falling
london irish
london in november
london in january
london is in what country
london jewelers
london jeans
london johnson
london jae
london jobs
london jewelry
london jeans brand
london jewelers east hampton
london ky
london ky weather
london king
london kills
london ky zip code
london kids shoes
london knights
london ky restaurants
london lazerson
london laz
london lazerson movies
london local time
london latitude
london lash
london look
london landmarks
london marathon
london map
london marathon 2021
london marathon 2022
london mayor
london metropolitan university
london museum
london mule
london nfl games
london nfl
london news
london newspapers
london nails
london natural history museum
london normandy house
london on da track
london ontario
london ohio
london opening
london olympics
london on map
london ontario weather
london ontario canada
london pound cake strain
london population
london postal codes
london plane tree
london phone number
london pound mints strain
london pound cake
london population 2021
london quarantine
london queen
london quarantine rules
london quotes
london quarantine requirements
london quiet room
london quireboys
london quick lube
london real
london review of books
london restaurants
london road rental
london real estate for sale
london road
london river name
london rentals
london school of economics
london system
london stock exchange
london square
london skyline
london stadium
london soccer teams
london square apartments
london time
london time zone
london tipton
london to paris
london to paris train
london tube map
london to edinburgh
london travel restrictions
london uk
london underground
london underground map
london university
london uk weather
london urban dictionary
london uk time
london underground shoes
london vaccination rate
london vet clinic
london vs new york
london victoria
london visa
london vs paris
london vacation rentals
london weather
london weather by month
london west hollywood
london weather today
london walmart
london weather in december
london west end
london weather november
london xmas
london xmas markets
london xi
london xr
london xmas bandeau
london xrp
london xoyo
london xxl
london yellow
london young
london york
london young thug
london yearly weather
london yard
london yellow net worth
london zip code
london zoo
london zip code uk
london zones
london zip
london zones map
london zack and cody
london zillow
london about the city
london about essay
london about tammy
london about history
london about mask
about london eye
about london bridge
about london in english
london after midnight band
london after midnight found
london after midnight movie
london after midnight kiss lyrics
london after dark
london after midnight found 2021
london after ww2
london against e5
london against king's indian
london against dutch
london against lockdown
london against c5
london against corona
london against sicilian
london against brexit
london among us
fallen london among the monster-hunting academics
fallen london among the dead
edifice in london among the higher kind
london around christmas
london around the world
london around places visit
london around areas
london around hiking
around london
around london poem
around london in 40 steps
london as diet
london as a first name
london as a girl name
london as a name
london as diet recipes
london as a boy name
london as atlantic port city
the light at the bottom of the world london shah
london pool top of building
best rooftop swimming pool london
london at christmas
london at night
london at christmas time
london at midnight
london at night wallpaper
london at night joke
london at home covid test
london at new years
london before and after ww2
london before the great fire
london before the romans
london before sewers
london before industrial revolution
london before it was london
london before ww1
london before ww2
london behind the scenes tours
london behind vaccine
london behind time
london behind scenes
behind london fields
behind london tooting
london grammar behind her eyes
london is behind me
london beneath the pavement
beneath london
beneath london book
beneath london tour
beneath london documentary
london lies beneath
fallen london beneath the neath
london lies beneath review
oli london beside jimin
radley london beside the sea
cities beside london
hotel beside london eye
country beside london
places beside london
Source: www.washingtonpost.com
RELATED VIDEO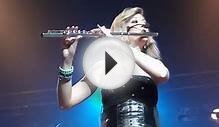 COLLEEN - Irish Folk Rock Band from Hungary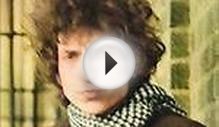 Folk Rock | Bands & Music Videos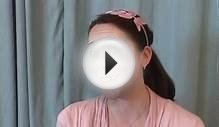 Folk Rock
Share this Post