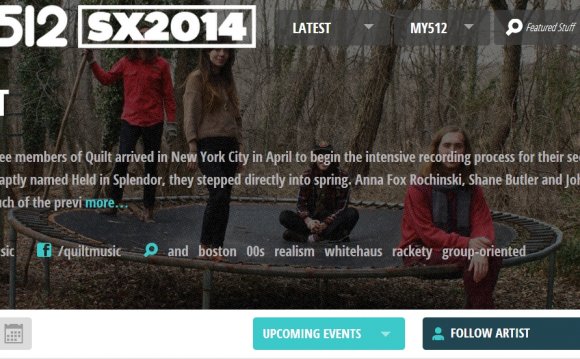 Cloud Nothings—Here and Nowhere Else
Songs of Innocence was not on this list until my grandmother passed away this past week. And then it clicked: a powerful and poignant collection of memories — the first time you heard your favorite band, met your first love, said your last goodbye. It's the ghostly voices, just out of reach, that open "California, " reassuring: "There is no end to love." When Bono implores his mother who died nearly 40 years ago to "hold me close and don't let go" you almost think she will. U2's ability to turn tales of loss — of youth, of parents, "of stolen days" — into affirmations of hope is a true blessing.
Here and Nowhere Else is a jolt of youthful punky pop (or is it poppy punk?) performed by an energetic group of early twenty-somethings. It's rock n roll as you first hear it in a basement—cymbals crashing, guitars driving, melodies hanging on for dear life, instruments urgently racing each other to song's end.
Spoon—They Want My Soul
TV on the Radio—Seeds
The Brooklyn loft scene that birthed TV on the Radio no longer exists and with band members decamped to Los Angeles, it's tempting to call this their California album—less claustrophobic and skittery, more expansive, straightforward, and sunny (that skatepark in their new video is definitely not in Williamsburg). TV on the Radio is too idiosyncratic to ever achieve major mainstream acceptance, but this album is certainly their biggest move in that direction. Dave Sitek's production pushes Tunde Adebimpe's marvelous vocals farther to the front than on previous albums — the ballads are clearer, less cluttered and more poignant, the pop, poppier and more carefree.Arguably the two best American bands over the last decade, Spoon and TV on the Radio released albums this year that demonstrate neither is quite ready to relinquish their crowns.
They Want My Soul begins with a single head turning snare shot and then another — "the gnarliest Jim Eno (Spoon's drummer) drum sound ever recorded" according to the band. One by one the rest of the instruments swagger in: a Rolling Stones guitar riff, the bass and keyboard courtesy of Stax Records by way of Elvis Costello. Four years after their last album, Spoon are back.
At their best, Spoon manages to evoke every band you've ever loved, without sounding like any one of them in particular besides themselves.
So it's no surprise that the best cut on the album, "I Just Don't Understand, " is a cover of a cover, an Ann-Margret song that The Beatles performed for the BBC.
Spoon has a deep knowledge of rock's byways, and those roads lead them to a seemingly inexhaustible set of influences that somehow never threaten the band's freshness and originality.
Drive By Truckers—English Oceans
Hiss Golden Messenger—Lateness of Dancers
Patterson Hood of Drive By Truckers and Mike Taylor of Hiss Golden Messenger have spent much of their careers exploring the myths and folklore of the American South—the stories we tell each other and the ones we reserve for ourselves alone.
English Oceans is the Truckers' 12th album and one of the best in their long career. It's populated with men and women struggling to make ends meet and love one another in an era of economic dislocation and uncertainty. Their trials and tribulations play out against a backdrop of demagogic politics and cynical politicians, their stories set to a country rock mix of Skynyrd and Stones.
Hiss Golden Messenger's songs look mostly inward, toward an exploration of personal faith. Over the last several albums, Mr. Taylor has been drawing upon traditional imagery—tempting serpents, wandering strangers — to harshly interrogate his own relationship to God. On , he may not have found the answers, but the questions are gentler and more forgiving. These songs get the full band treatment by a crackerjack group and the result is lush and languid.
Pasatono Orquesta—Maroma
Sam Amidon—Lily-O
Vintage Mexican circus music? You bet your cotton candy! Pasatono Orquesta performs traditional Mexican folk tunes that accompany the barker and tent into town and underscore the drama of the trapeze or the antics of the clown. It's dizzying—hyperbolic admonitions from the tuba, circuitous mysteries laid down by the clarinet, heroic marches led by the trumpet, all leading you under the Big Top.
Sam Amidon grew up in Vermont, the son of two folk musicians. Traditional American music is in his blood, and his knowledge of its canons is deep. But this brilliant exploration of Americana was recorded overseas, in Iceland, and the distance from home creates space to experiment and take liberties with the form. Mr. Amidon is accompanied by jazz guitar great Bill Frisell, and he gives the album its texture around Mr. Amidon's energetic banjo playing; a glean, an echo, reverb, even a squealing skronk or two. Mr. Amidon sings these beautiful laments and hymns wearily, as if overwhelmed by the tale's telling.
Source: observer.com
RELATED VIDEO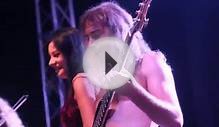 Evenoire Minstrel of Dolomites Malpaga folk & rock 2014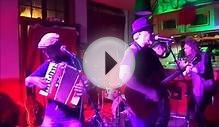 Seagulls are drunk horizons folk&rock 2014 part2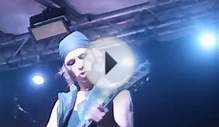 Diabula Rasa In Taberna Malpaga folk & rock 2014
Share this Post