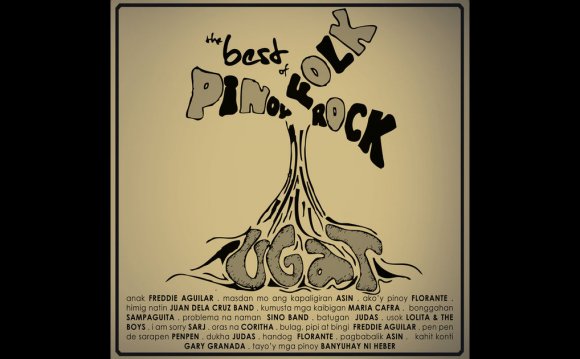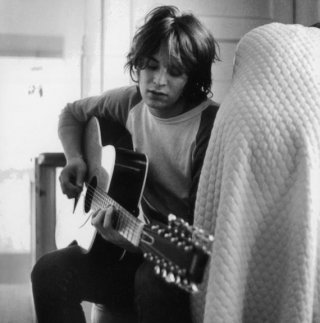 My selections get even more arbitrary here, because I'm both including songs deliberately seeking to revisit or rework the original sound, and ones that, perhaps unintentionally, to my mind evoke it. What is more, my knowledge gets spread more thinly here—I'm very spotty on candidates from the 90s and aughties, and the resultant list reflects my 80s youth.
The title says it. Along with surf, folk-rock is one of the two genres that most evoke my home state, and there are some connections between the two—both prefer an echoey and even "watery" guitar sound that invites you to lose yourself inside of it. Woods are a contemporary band from Brooklyn, kinda psych-y, and prior to this latest album, defiantly lo-fi. Other songs are arguably superior contenders, but the title here and the video of a Highway 1 road trip to Big Sur, seal the deal.
Perhaps my absolute favorite in the genre. A cover, but the song's beauty had been obscured by Nico's singing. David Roback, of Rain Parade, then Opal, and then Mazzy Star, is the guitarist, doing a reverential rendering behind, and really all-around , Bangles star Susanna Hoffs at her dreamiest. The reverence is not for the original sound, but for the healing potential of Lou Reed's lyric. Play as loudly as possible for the full folk-rock cathedral effect.
The longing, the longing, the longing! The 70s group that inspired several of the 80s bands here.
True it's a dream, mixed with nostalgia; but it's dream that I'll always hold onto, that I'll always run to . . . A deeper reflection on the basic idea present in Elvis Costello's "What's So Funny 'bout Peace, Love, and Understanding?" and Paul Weller, master evocater of young idealistic emotions, knew that lyrics like this deserved a folk-rock-ish backdrop, made both surreal and edgy with the feedback.
R.E.M.'s early sound was a reworking of folk-rock, and they've a number of songs from that era superior to this one, such as "Laughing, " "Gardening at Night, " "So. Central Rain, " and "Seven Chinese Brothers." But I put "Pretty Persuasion" here because it shows you, particularly at the mid-way break beginning at 2:20, the way in which the guitar and harmony dynamics of the folk-rock sound, while so effective in the slower, meditative or ballad-ic numbers, can also be employed for incredibly emotional up-tempo effects.
Straight revivalism. And I'm all for it. Their more important song was "Blue, " and their typical sound, especially live, was more overtly psychedelic, but this captures the classic folk-rock vibe perfectly.
I assume this could be improved by someone employing a non-ragged vocal style, or just a better ragged style than poor Paul Westerberg can give us, although it'd be hard to improve on the playing, or on the song itself.
Studies show that folk-rock-ish moodiness is most strongly felt from ages 16 to 24. Game Theory leader Scott Miller was some kind of genius, at times over-praised for over-artiness such as the album Lolita Nation , but with a knack for reworking 60s pop/folk-rock sounds into the contemporary 80s ones of his day, and for very incisive lyrics. I'm sorry to report he passed away this year at age 54—sometime hope to discuss his somewhat "songbook"-like music blogging, collected in Music: What Happened? a taste of which can be found here .
Ignore the annoying name and séance video, close your eyes, and just get lost in it . . .
I think as Morrissey intended, I like this half on a sincere level of "yeah, I've felt that, " and half on an ironic level of admitting that sometimes "artistic soulfulness" is little more than mopey feeling sorry for oneself. That's why I include this mere sketch out of a catalog of worthier Smiths' songs —I want to remind us, with respect to the folk-rock vibe generally, that Xenophon would not approve!!! (But Agathon would.) C/c w/ something totally sincere (and which I more sincerely love) on the same theme from The Gants: "Never Go Right"
A little island of sparkling gentility in a depressing 90s sea of sludgy grunge and super-fat beats. One of the songs that makes me think that no, folk-rock is not really about a Tambourine Man or Times That-Are-A-Changin', but at bottom about pining for some beloved.
Not a few indie-rock folks are regarding their 2012 album as the best of that year, although it disturbs others that it is so revivalist. There's no denying the perfectionist "curatorial" spirit of the Allah-Las' sound, but one should note that they are exploring niches of the folk-rock sound not fully exploiting or appreciated in the 60s themselves: for one, the Cali connection between surf-guitar and folk-rock-guitar, and for two, the more garage-y side of folk-rock, the side commenter Charming Billy is onto, the Stonesy side that plausibly regards "Last Time" (listen to the guitar in it!) as being as much the first folk-rock song as "Mr. Tambourine Man." A separate post soon on this truly excellent band.
Anyhow, what are your favorites?
P.S. Yes, gentlemen, if you are caught singing along to Simon and Garfunkle or Game Theory songs you will be called an unmanly wimp, and perhaps for some good reasons, ones this boy didn't understand when aged "16-to-24, " and nicely spelled out by Plato-loving schoolmaster Terrence Moore in his fine essay "Wimps and Barbarians." For an approach to balancing the sensitivity and longing of the folk-rock vibe with manliness, one might consider the underrated West-Texas-rooted band the Bobby Fuller Four , who insisted upon a more American rock n' roll way of responding to the Beatles sound, or more generally, one might look to the approach employed by most of the male Country singers. Who knew, for example, that even in a song as corny as "Kaw-Liga, " that a guy like Hank Williams could teach you a thing or two? Well, I didn't know it when back in my teenaged suburban room with the likes of Brian Wilson, Scott Miller, Roger McGuinn, and Michael Stipe.
But man, if you've got no room in your heart for the sorts of songs I've been linking to, I feel sorry for you. As the Byrds sang, there is a season . . . . . . and a place, to every purpose, under heaven .
creativity out in hindi
creativity vs imagination
creation out of nothing book
creative questions to ask in an interview
creation date between sql query
creation baumann
creative högtalare till dator
creativity used in a sentence
creation god
creation on day 6
creative zucchini recipes
creativity knows no bounds
creative brief template
creation before adam
creativity after weed
crimes against creation coops
creative thanksgiving ideas
chemistry behind creativity
creative without strategy is called art
creative with love
creation pro landscaping
song of creation against the odds
created for god's glory
creative before and after pictures
creative questions to ask
against creativity review
creation through sound vibration
creation science institute
creation week
creation synonym
creativity before and after
creative sculptures around the world
creation week
creation painting
creative director off white
creation between two surfaces
creative grids rulers
creation journal
creativity knows no bounds
creativity after trauma
creativity at its best
creativity for all
creation usa
creativity shell
creative under stairs ideas
ecreative webmail
creative jobs near me
creation engine
creativity over knowledge
creative zucchini recipes
creation watches legit
creation by design
creative like jobs
creativity from imagination
creativity vs ingenuity
meaning behind creation of adam
creativity pictures
creative after school care pensacola fl
creativity synonym
creativity x kipling
creativity around me
decision makers that rely on creativity and imagination are
creative brief examples
Source: www.firstthings.com
RELATED VIDEO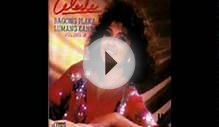 tagalog classic folk songs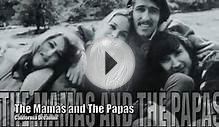 Best Classic Rock Songs Ever - (Part 1)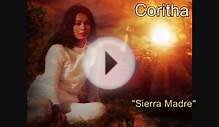 Classic Pinoy Folk & Country Songs VOL.1 : Filipino Music
Share this Post