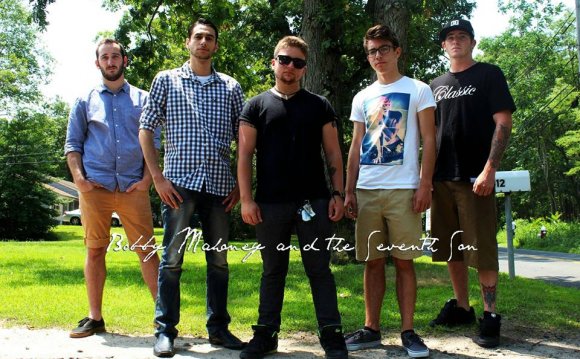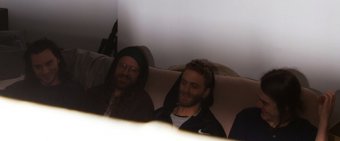 Why They're Here: Punk-pop rarely gets as crafty or ambitious as this Wisconsin trio, who spike their churning crunch with unexpected chord changes and jarring melodic segues; of 2015's sprawling the New York Times accurately said, "Every song is a puzzle."
Why They're Not Higher: Even with one of the year's best rock albums inside of its 78 minutes, Predatory Highlights is definitely the work of a band we expect to grow into better editors.
Finest Moment: "I'm Your Super Glue" mixes jangle and riffage like vintage Sugar. — DAN WEISS
49. LITURGY
Why They're Here: In an era of heavy-metal history where outside-the-box ideas are met with scorn and thinly veiled fear, Liturgy have subverted and inverted extreme metal by taking it into strange new realms, from spectral music to hip-hop. Stubbornly pretentious and unflaggingly ambitious, the young innovators — led by guitarist Hunter Hunt-Hendrix — never fail at rattling purists with every release they put out.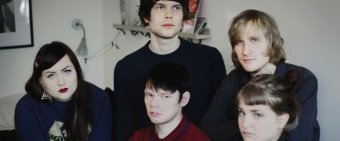 Why They're Not Higher: Although it's admirable that Liturgy swing for the fences every time, they're only human, and will whiff every once in a while — like when they follow their avowed impulses toward Bone Thugs-n-Harmony-styled triplet flows.
Finest Moment: The glorious, 11-and-a-half-minute "Reign Array, " from 2015's The Ark Work, sends basement kvltists scurrying with its audacious blend of black-metal tremolo picking and blastbeats. — ADRIEN BEGRAND
48. MAKTHAVERSKAN

Why They're Here: Vocalist Maja Milner's skyscraping vocals are the real centerpiece of this Swedish quintet's thunderous take on post-punk's overcast structures. Guitars roll in like real-life rainclouds, colliding with drums that smack with the impact of a car crash on a freshly slicked road.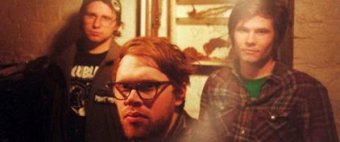 Why They're Not Higher: They're still on the upswing of their career — a recent tour 7″ was the most affecting recording they've released to date. A few members of the band also have their attention split with another project called Westkust, whose dusky riffage makes its own case for inclusion on a list like this one.
Finest Moment: The gothy avalanche of "Witness." — COLIN JOYCE
47. ALABAMA SHAKES
Why They're Here: Initially gaining buzz — and, eventually, a Grammy nod for Best Rock Performance — with "Hold On, " the Athens, Alabama quartet Alabama Shakes started huge with 2012's Boys and Girls. Fronted by powerhouse/badass Brittany Howard (whose bombastic voice and achingly personal songwriting elevates the group to the next level), the Shakes have become one of the most popular non-legacy rock bands in the country with this year's Billboard 200-topping Sound & Color.
Why They're Not Higher: The Shakes have only put out two records, the first of which serves more as a Brittany Howard delivery system than a showcase of the band's obvious collaborative talent. Not the biggest problem — few involving Howard are less than great — but it mostly repeats the same handful of notes.
Finest Movement: Sound & Color is one of the most wonderfully unique rock records of the past five years; the Electric Lady to Boys and Girls' Muscle Shoals. — CONNOR O'BRIEN
46. SHOPPING
Why They're Here: Among the post-punk revivalists cluttering the underground rock landscape of 2015, few are as fun — or seem to be having as much fun — as British trio Shopping. Their revived '79 to '82 isn't a place of dour industrial landscapes and overcast, desolate seasides, but instead the coolest basement dance club in the U.K., where those fed up with the powers that be can assemble to shake that fascist groove thang.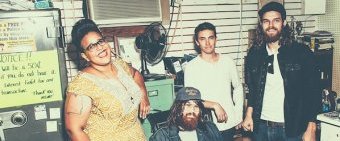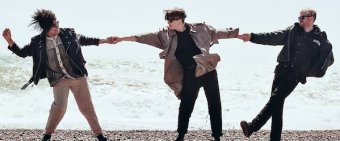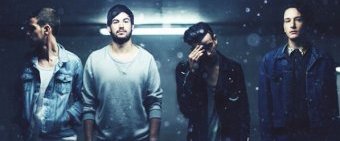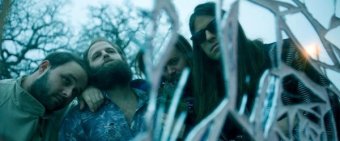 Source: www.spin.com
RELATED VIDEO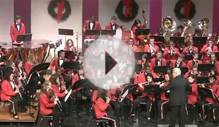 Brockton High School Advanced Concert Band - New Age Christmas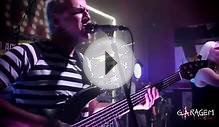 New Age Girl - Garagem Rock Band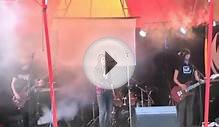 Dorfrock -New Age Band-
Share this Post