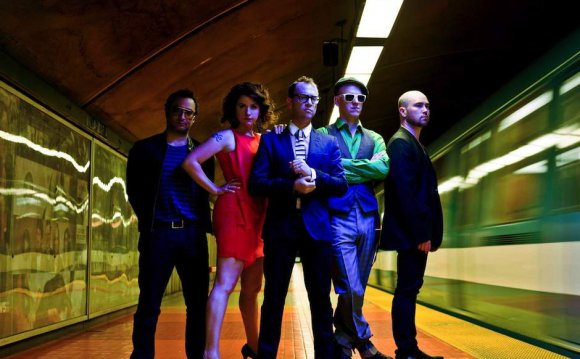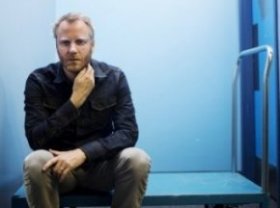 What: Field Trip Festival
Where: Fort York Garrison Common, Toronto, June 8
Who's playing: Broken Social Scene, Feist, Stars, Bloc Party, Hayden, Timber Timbre, Zeus
Why you should go: A celebration of music, arts, and food to mark the 10th anniversary of indie label Arts & Crafts, the festival features all of the artists on the record label. It is family-friendly (kids are free!) and a great warm-up for NXNE. Did we mention Feist will be there?
Ticket costs: $75+
Website: www.fieldtriplife.com
What: NXNE
Where: Toronto, June 10-16
Who's playing: The National, Calexico, Big Boi, FLAG, Millencolin, Joey Bada$$, Diana Lower, Social Distortion
Why you should go: Free concerts from The National and Big Boi at Yonge-Dundas Square will surely go down as highlights, but there is no shortage of live music in Toronto as NXNE takes over the city June 10-16. 1000+ bands. Music, film, art, comedy. A great opportunity to check out serious talent from around the world.
Ticket costs: $20-$275
Website: NXNE.com
What: Amnesia Rockfest
Where: Montebello, QC, June 14-15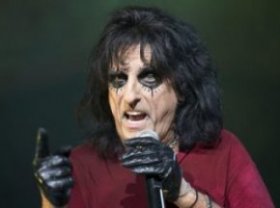 Who's playing: Rise Against, Alice Cooper, The Offspring, Marilyn Manson, Deftones, Social Distortion, Dropkick Murphys
Why you should go: Billed as the "largest rock festival in Quebec, " the Amnesia Rockfest returns for its eight edition. Located about an hour from Ottawa and Montreal, the lineup is jam-packed with hard rock talent. Book your hotels now, because this place fills up. Isn't it about time to check in on The Offspring?
Ticket costs: (weekend pass)
Website:
What: Sled Island
Where: Calgary, June 19-22
Who's playing: Explosions in the Sky, The Jesus and Mary Chain, The Jon Spencer Blues Explosion, Akron/Family, Superchunk
Why you should go: Inspired by Pop Montreal and its lively atmosphere, Sled Island is now in its seventh year–and the lineup gets better each summer. The festival features 250 bands, in addition to comedy and film. If you're planning a trip to Calgary this summer, this would be the time to do it.
Ticket costs: $30-$199 (Festival Discovery Pass)
Website: sledisland.com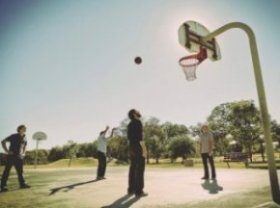 What: Toronto Jazz Festival
Where: Toronto, June 20-29
Who's playing: Nikki Yanofsky, Edie Brickell, Dr. John, Smokey Robinson, Maylee Todd, Willie Nelson & Family
Why you should go: If you're living in Toronto, and can't make the trip to Montreal's jazz festival, you could do a lot worse than sticking around for Toronto's version. Some of the acts will be double-dipping — like Boz Scaggs and Dr. John — so if you take in both festivals, plan accordingly.
Ticket costs: Various
Website: torontojazz.com
What: Montreal Jazz Festival
Where: Montreal, June 28 – July 7
Who's playing: Boz Scaggs, Aretha Franklin, Feist, Rufus Wainwright, Lyle Lovett, Austra, Molly Ringwald(?!)
Why you should go: Another year, another eclectic lineup at the Montreal Jazz Festival. The festival's definition of "jazz" has always been fairly broad, which is a good thing – there is something for everyone in this festival. Now in its 34th year, the "world's largest jazz festival" is a well-oiled machine. A free Feist concert on June 28 will definitely be a highlight.
Website: montrealjazzfest.com
What: Osheaga
Where: Parc Jean-Drapeau in Montreal, Aug. 2-4
Who's playing: Phoenix, New Order, The Cure, Beck, The Cure, Frank Ocean, Vampire Weekend
Why you should go: Seriously, the lineup speaks for itself: it's the best Canada has to offer this summer.
Ticket costs: $235 for a weekend pass, $395 for reserved seating; VIP passes also available.
Website: osheaga.com
What: Toronto Urban Roots Festival
Where: Fort York Garrison Common, Toronto, July 4-7
Who's playing: Yo La Tengo, Xavier Rudd, The Hold Steady, Hannah Georgas, Belle & Sebastian, Neko Case, She & Him
Why you should go: Well, if that isn't the neatest, quirkiest festival line-up this season then I don't know what is. Folk and indie favourites lead the way in a festival that is sure to get your summer started on the right note. And finally, that chance we have all been waiting for to see Zooey Deschanel live in concert.
Ticket costs: $50-$70 (single day), $150 (4-day pass)
Website: torontourbanrootsfest.com
What: Ottawa Bluesfest
Where: Ottawa, July 4-14
Who's playing: The Black Keys, Zac Brown Band, Tegan and Sara, Wu-Tang Clan, Weezer, Björk, The Tragically Hip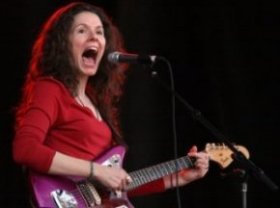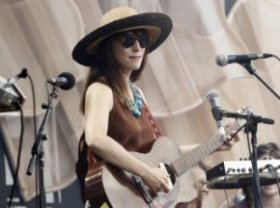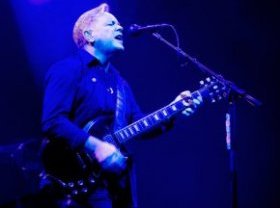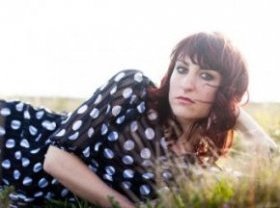 Source: news.nationalpost.com
RELATED VIDEO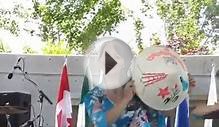 Surrey Fusion Festival 2010 Best of Multicultural Music ...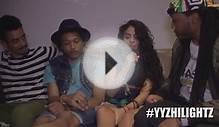 Toronto Meets the Best of the UK at Canadian Music Week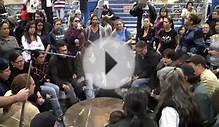 Canadian Aboriginal Festival 2011.The best drum song.
Share this Post