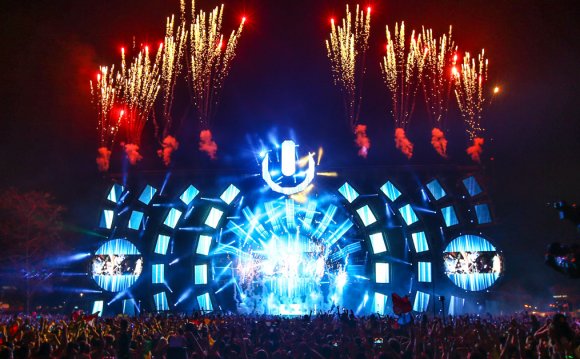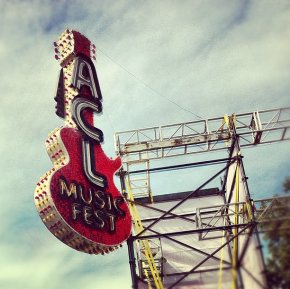 It's just about summertime (officially), which means we're right in the middle of music-festival season. South by Southwest, Coachella and New Orleans Jazz Fest have come and gone, but mega festivals like Glastonbury, Lollapalooza and Outside Lands are still on the horizon.
Our hometown of Austin, Texas - perhaps the most festival-savvy city of them all, thanks to SXSW, producer mogul C3 Presents (claims to fame include Austin City Limits and Lollapalooza) and Transmission Entertainment - is the perfect place to pose an important question this time of year.
Are music festivals killing the vibe of local venues?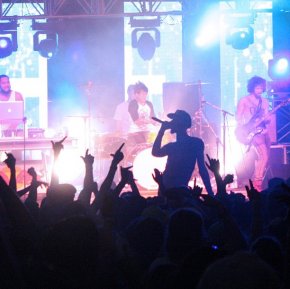 You could make the argument both ways. Yes, festivals are sucking up the dollars and buzz of going to a local show at a place like Fitzgerald's in Houston when you have Free Press Summer Fest just around the corner. And perhaps some people just aren't into live music enough to go to a local venue instead of a major festival.
Maybe in the near future L.A. rapper Kendrick Lamar will perform a local show with a remix of his popular track "B*tch Don't Kill My Vibe" renamed "Festival Don't Kill My Vibe". (Actually, that won't happen because he too performs many a festival, including this summer's debut of the Jay-Z-led, Budweiser-backed "Made in America" festival in Los Angeles.)
One could just as easily say the opposite. No, festivals aren't killing the vibes of local music venues because they give regional and local acts they cater to an opportunity to gain larger fan bases, which ultimately helps their independent shows at venues like Mezzanine in San Francisco. Also, many people don't like the big crowds and local venues are preferred for their live music experiences.
In Austin, where classic venues like Emo's and Antone's have been forced out of their downtown locations in part due to rising operating costs, music festivals can be seen as a partial if not a root cause of less patronage to these businesses over the last decade before their closings.
Source: www.huffingtonpost.com
RELATED VIDEO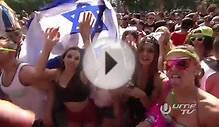 W&W live at Ultra Music Festival 2015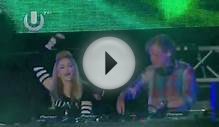 Avicii - Ultra Music Festival (Full) (Live) (2012)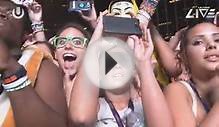 Swedish House Mafia Live Ultra Music Festival 2013
Share this Post