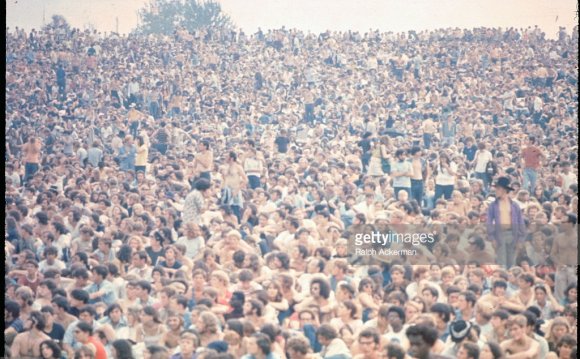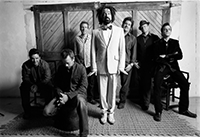 Counting Crows
Counting Crows - Adam Duritz (vocals), Jim Bogios (drums), David Bryson (guitar), Charlie Gillingham (keyboards), David Immergluck (guitar), Millard Powers (bass) and Dan Vickrey (guitar) - have sold more than 20 million albums worldwide after exploding onto the music scene with their multiplatinum breakout album August and Everything After in 1993. The band just released their seventh studio album, Somewhere Under Wonderland, to rave reviews. This album is the band's first new material since 2007. Known for creating unique and innovative concerts, the Counting Crows are consistently ranked as one of the top live bands performing today.
Punch Brothers
Punch Brothers' fourth Nonesuch album, the T Bone Burnett-produced The Phosphorescent Blues, addresses with straight-up poignancy and subversive humor the power and the pitfalls of our super-connected era. Digitally fueled isolation may be a theme, but this virtuosic acoustic quintet offers its warmest, most emotive and elegantly melodic work to date-so invitingly human in its approach that it practically ushers the listener into the room as these guys assemble in front of a mic.
Indeed, a longing for community and connection was both impetus and inspiration for this disc. Never a group that could be accused of taking it easy, Punch Brothers had been touring almost non-stop since the majority of them first got together to support mandolin player Chris Thile's 2006 solo album, How to Grow a Woman From the Ground. (And whenever they did take a break from their official Punch Brothers duties, the individual members engaged in a staggering array of solo and collaborative projects with fellow travelers in the worlds of bluegrass, jazz, and classical music.) But in February 2013, after supporting the 2012 disc Who's Feeling Young Now?-an album in which, a New York Times reviewer opined, the band "shifted the emphasis from instrumental wizardry to playful storytelling" -Punch Bothers decided to scale back the concert schedule allowing themselves the chance to interact musically and personally, away from tour buses and dressing rooms.
As guitarist Chris Eldridge explains, "There was a sense among all of us that we needed to dial it back a little bit and really give ourselves time to write a record where we didn't have deadlines and weren't under pressure to get something out. So we scheduled these writing retreats. The first was in May 2013. We got together for a week in Charleston, South Carolina. We rented a house, and we played a gig-and the gig paid for us to rent the place. We worked on music all day at a steady pace, but it didn't feel as pressured as it had in the past. We had another one in Telluride, another one in New York. We had about five of them.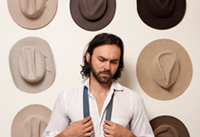 It was really good for us to have the space to work on something. We could let a song sit for a day or two and then come back to it and ask, does it still feel great-or not? We never had that luxury before."
One such retreat took place at Oberlin College, where the band had been invited to participate as artists in residence at its famed conservatory. They conducted master classes, talked and jammed with students, and played in the auditorium. Banjo player Noam Pikelny recalls, "We had our own room in the conservatory building, surrounded by all these students who are there working their asses off on their instruments and their compositions. To have the opportunity to work on our own stuff while being surrounded by all of that was very inspiring. We were in an environment where we felt a responsibility to make something very special because part of our audience was right outside our door."
Over the course of the writing sessions, Thile relates, they had animated debates with each other and with the students, about how they relate to music, and to each other, through a digital filter. A narrative began to emerge that informs compositions like the rueful "I Blew It Off" and the ambitious, three-part opener, "Familiarity" which goes from spare and staccato to lilting and pastoral. No diatribes here: the words are often haunting and impressionistic, while the music boasts its own powerful eloquence.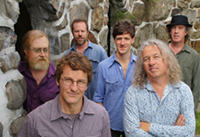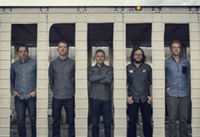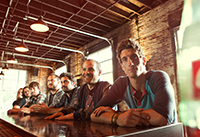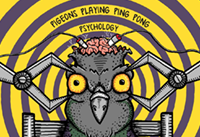 Source: www.hotaugustmusicfestival.com
RELATED VIDEO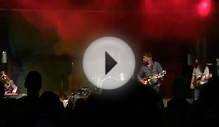 The Sheepdogs @ Kitchissippi Music Festival August 22, 2014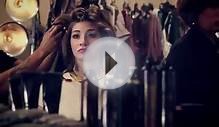 Fashion Meets Music Festival August 29 31, 2014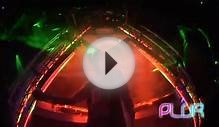 Basswalker Music Festival August 26-28 2011
Share this Post