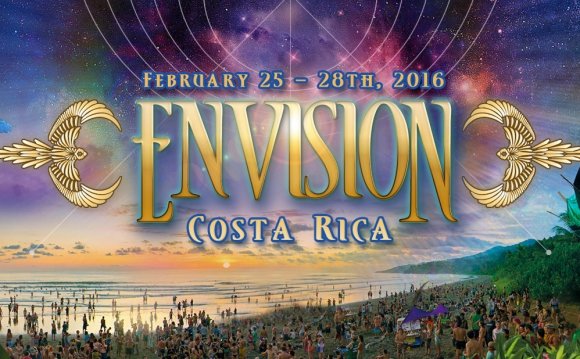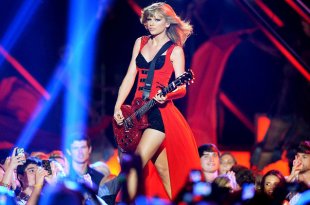 Taylor Swift performs onstage during the 2013 CMT Music awards on June 5, 2013 in Nashville, Tennessee.
Getty Images
The iHeartRadio Music Festival makes its fourth trip to Las Vegas on September 19 and 20, and this year's lineup is appropriately star-studded. Taylor Swift, Coldplay, Usher, Ariana Grande, Nicki Minaj, Motley Crue, Zac Brown Band, One Direction, Ed Sheeran, Paramore, Iggy Azalea, Train, Eric Church, Lorde, Calvin Harris, Bastille and Steve Aoki are the first performers to be confirmed for the main stage at MGM Grand Hotel & Casino.
Swift, Usher, Minaj and Harris are among this year's return performers, and are all prepping major releases for the fourth quarter, which iHeartRadio has helped labels and managers tee off for three years running.
"We want to continue to deliver the goods for artists and help their development, and to see more great music to keep the radio industry healthy, " Tom Poleman, president of Clear Channel's national programming platforms, tells Billboard. "It's great to have the diversity of genres this year, too. We have Motley Crue, which is obviously very different from Train, Eric Church, or Ariana Grande, but that's what makes it so special. You'll often have people on the side of the stage watching other bands. It's not unthinkable to see someone like Coldplay watching Zac Brown or One Direction because they're already on-set and they never get to see them play themselves."
The daytime iHeartRadio Music Festival Village will also return for a second year, featuring performances from Neon Trees, Kacey Musgraves, Childish Gambino, MAGIC!, The Pretty Reckless, Nico & Vinz, Lil Jon and Iggy Azalea, the latter of whom earns this year's Miley Cyrus slot for doing double-duty on both the Village and MGM Grand stages. "We always say the artists who perform at iHeartRadio are the biggest of the big, the leaders in every genre of music, " Poleman says. "And Iggy has really dominated the pop charts as of late. She's earned that spot."
Each festival brings its own last-minute surprises, whether it was Prince joining Mary J. Blige mid-set during Year 2 or a last-minute appearance from Ylvis and "The Fox" during Year 3. This year should prove to be no exception, says Poleman, who teased one potential surprise already in the works. "There's a song that's gonna be the collaboration of the summer, that everybody's gonna be talking about, that could easily be a moment for us, " he said, cryptically alluding to what is likely Jessie J's "Bang Bang" featuring Grande and Minaj, due out next Tuesday July 29.
Ryan Seacrest will return as host of the festival, which was announced this morning on all 840 Clear Channel radio stations, their respective web sites and the iHeartRadio app. Clear Channel stations will also host one-of-a-kind, all-expense-paid trips to Vegas throughout the summer. Beginning Wednesday (July 23) at 4 p.m. EST, MasterCard cardholders will have exclusive access to a limited pre-sale for the Festival, available for the first time this year at General-public tickets go on sale Saturday July 26 at 1 p.m. EST via Ticketmaster.com.
In addition to MasterCard, this year's sponsors include Pepsi (Made With Real Sugar), State Farm, Taco Bell, The CW, Jim Beam Bourbon, Matador Beef Jerky, Ideal Image, MGM Resorts International, Pennzoil Platinum with PurePlus Technology and wet n wild. Additionally, Macy's will return as a sponsor and present the winner of this year's iHeartRadio Rising Star contest, Before You Exit, on the MGM Grand main stage.
The festival will broadcast live in 150 markets across Clear Channel radio stations, as well as stream live on Yahoo each night at 7:30 PST. The CW will return for a two-night prime-time special compiling highlights from the festival, airing September 29 and 30 from 8 to 10 p.m. Additional information is available at
Source: www.billboard.com
Share this Post