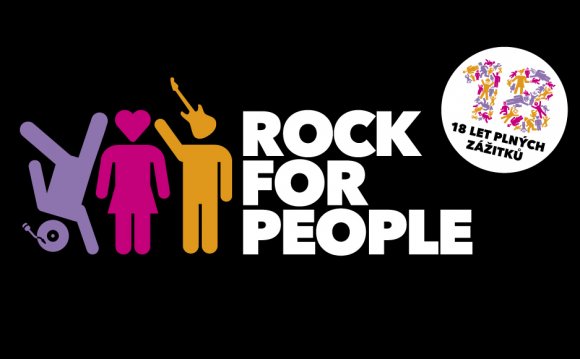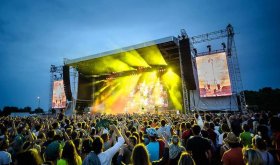 Rock for People Europe
DEPO2015
3 – 5 July
The musical event of the year is here! One of the most successful Czech music festivals, having celebrated its twentieth anniversary last year, will get the blood flowing in the veins of everyone who comes to the West Bohemian metropolis in the first week of July and finds themselves near the creative zone at DEPO2015. The promotional duo of Michal Thomes and Petr Fořt have decided, in connection with the title of European Capital of Culture, to introduce visitors of Rock for People Europe to at least one musical sample from each of the twenty-eight EU member states.
Pilsen will welcome the sensational Austrian DJ Parov Stelar with his concert band and a great electro-swing party which won't leave any Baby in the corner. A harder sound will be played by the German band Guano Apes, who will leave our ears ringing with more than just their legendary snowboard anthem. The greatest stars that will light up the depot and bore a hole into your head will be the famous British heavy rock'n'roll band Motörhead. You won't be tap dancing with boredom with the English dub-step quartet Modestep. And what's (not) the name of another of the island's musical icons? Hit-makers The Ting Tings will get you moving to the rhythm of dance-punk. We will also see the "trouble-maker" Pete Doherty, a British musician who seduced even the seductive Kate Moss. You will get movin' with the Swedish Movits!, go crazy with GoMad! & Monster and then be scared by The Inspector Cluzo. We will introduce the Italian musician JoyCut and drink with Bottled in England!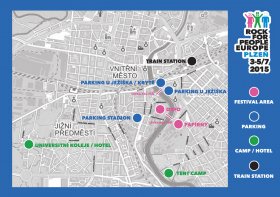 Foreign musicians:
Motörhead (GB)
Guano Apes (DE)
The Parov Stelar (AT)
Pete Doherty (GB)
The Ting Tings (GB)
Movits! (SE)
Gomadi & Monster (ES)
The Inspector Cluzo (FR)
Loo & Placido (FR)
Joy Wellboy(BE)
Dead by April (SWE)
De Staat (NL)
Joycut (IT)
Bottled in England (DK)
Brns (BE)
Fink (GB)
Modestep (GB)
Gasmac Gilmore (AU)
Scarecrow (FR)
Triggerfinger (BE)
THePETEBOX
French Films (FIN)
Vojtěch Dyk s kapelou B-Side Band (CZ)
ZRNÍ (CZ)
Donnie Darko (CZ)
Johnny Survived (CZ)
Love Earth (CZ)
Madebyfire(CZ)
Mucha (CZ)
The Ills (SVK)
Run over dogs (HU)
Trautenberk (CZ)
Kníry (CZ)
V3SKA (CZ)
Vasilův rubáš (CZ)
Zoči Voči (CZ)
Source: www.plzen2015.cz
RELATED VIDEO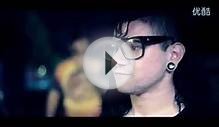 森】电音王Skrillex 最新花絮Rock For People Festival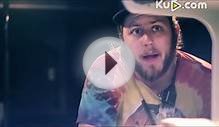 Skrillex @ Rock For People Festival (HD)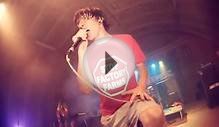 The Truth Is Out There - Rock For People festival 2012
Share this Post