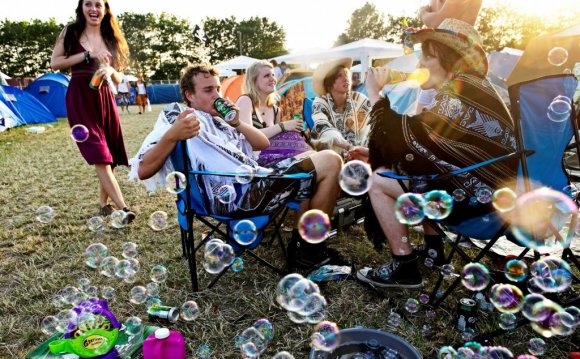 Buy your tickets early. Festivals can sell out many months in advance, so get on it early or you might miss out.
Do your research. Festival websites will answer many of your questions about parking, camping and other logistics. Find out whether or not you can park your car at your campsite. Some festivals have you park in a separate lot, which means you'll have to carry loaded coolers, camp furniture and all your other gear to your camp spot. A large backpack, wheeled cart and rolling cooler can make transporting your gear and food to the campsite a lot easier.
Practice setting up your tent. Get familiar with how to set up your tent and be sure you have everything you need, including the rainfly, footprint, stakes and repair pieces. Some people prefer to bring a giant 6- or 8-person tent, while others like their own space and will bring a 1- or 2-person tent.
Choose your location wisely. Many festivals, especially the larger ones, don't give you much choice about where to camp. However, if you're able to get to the festival early and have options, consider the proximity to the bathrooms and music stages. Being close can be nice, but not so close that the sounds and smells spoil the fun. Also, you might find a spot with shade, and possibly even a little privacy. And if you bring along a shade shelter to set up in your camp, you'll be the envy of your neighbors when the sun is high in the sky.
Do your chores first. Once you arrive at your site, you might be tempted to kick back and relax or head right to a music stage to check out the show, but it's worth taking the time to set up during the daylight hours so you won't have to worry about it later.
Secure your tent. Stake down your tent well, even if the forecast is for pleasant weather. If a surprise windstorm kicks up, you don't want your tent flying through the air like Dorothy's house in The Wizard of Oz. Check out our helpful tips on setting up your campsite.
Mark your spot. Locating your home in a city of thousands of tents can be challenging, especially when you're tired and it's 1 a.m. Marking your tent with a flag, balloons or battery-powered lights will help distinguish it from all the others. If you don't have a way of marking your tent, find a landmark near your tent that you can spot from afar.
Get comfortable. Bring along comfort items like thick sleeping pads, blankets and pillows so you can sleep well after a long day on your feet. Earplugs are an absolute essential for sleeping soundly at a music festival. Without them, you'll be up all night while your neighbors strum guitars and get rowdy. Bring a temperature-appropriate sleeping bag. You could swelter in a bag designed for alpine terrain, so on summer evenings consider a roomy bag rated +35°F. Lightweight sleeping bag liners and travel sheets might be all you need for hot summer nights. For more advice, read our article about how to choose sleeping bags for camping.
Campsite fun: Live music is only part of the fun of festival camping. You'll discover you have time around camp to kick back and relax with friends before and after performances. Ladder ball, hula-hoops, travel games and bikes bring hours of fun. Lighted bocce is a great choice for late-night entertainment.
To buy or bring? Some festivalgoers choose to bring food for every meal, but many end up buying lunches and dinners from food vendors. Buying meals keeps things simple, but will cost a bit more. Bringing food for breakfasts and snacks and then buying lunch and dinner is a good way to save some money and eliminate the hassle of having to plan and pack every meal.
Setting up your kitchen: If you do plan to make most of your meals, you'll want to bring a 2-burner camp stove so you can boil noodles while warming up the pasta sauce. If you won't be preparing many meals and all you need is a little hot water, a compact backpacking stove will do the job and take up minimal space.
Camp kitchens, tables and chairs are great for organization and comfort at the campsite. The kitchens and tables give you a place for your stove, pots, pans, spices, utensils and more.
Shop our selection of camp stoves and camp tables.
Keeping your food fresh: Since you'll be car camping, you can bring your favorite fresh foods packed on ice in coolers. There are lots of choices when it comes to purchasing a cooler. Pricier coolers offer lots of insulation to get you through the weekend without having to keep buying ice. Wheeled coolers are helpful when you have to transport food from your car to the campsite. If you're bringing lots of food and drinks, you might want to bring two coolers and separate the food into one and drinks into the other to help you stay organized. If you want to bring some food from camp into the concert, a small soft-sided cooler that you can sling over a shoulder will come in handy. Check the festival website to see if there are restrictions on what you can bring into the concert area. Many festivals won't let you enter with bottles, cans or large food items.
Tip: For the best cooler performance, prepare your cooler before you pack it by cooling it down with a bag of ice and make sure that food and beverages are cold when you put them into the cooler.
study steam
free courses with certificate
gofundme crowdfunding
horde crowdfunding
crowdfunding for farmers
fiverr crowdfunding
new entrepreneur ideas
varun seth ketto
autocad course
pseb 10th result 2019
fashinza funding
global entrepreneurship monitor
crowdfunding websites for education
crowdfunding personal expenses
paramedical counselling 2021
entrepreneur people
milap fund raiser
necessity entrepreneur
chargebee unicorn
cpc training
green entrepreneurship
crowdfunding seedrs
angel investors website
short courses online
individual entrepreneur
filipino entrepreneurs and their business
opportunity screening in entrepreneurship
global entrepreneurship network
advice for entrepreneurs
crowdfunding culture
media studies
virtual training
national education policy 2020
marketplace startups
i want to become an entrepreneur
open degree
startup house
courses after 12th commerce
milap crowdfunding
national enterprise car rental
nmims distance mba
Source: www.rei.com
RELATED VIDEO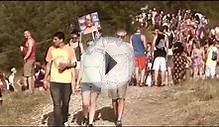 Summer Set Music & Camping Festival 2014 | Official Recap ...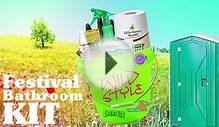 Music Festival Camping Checklist Bathroom Kit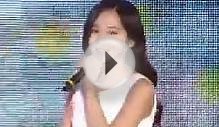 今天做什么 & Venus - W Camping Music Festival 现场 ...
Share this Post