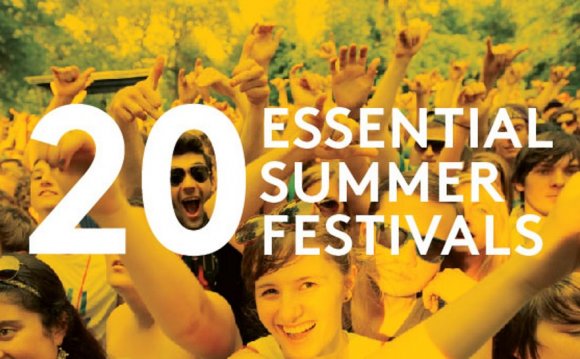 The Future of Festivals
The last frontier of the "tribal gathering" according to Seth Godin is the festival. With expansion in every festival vertical under the sun, the death of the festival is greatly exaggerated. Let's hear from our team of experts in food, wine, music & film about where we are heading in the industry.
Music in Movies – And Now for Something Completely Different…
Explore the digital world of movies and music. Whether you are a professional in film or music (or aspire to be) – come learn about the magic behind the music in movies such as Crash, The Illusionist, Butter, The Iron Lady, Silver Linings Playbook, Begin Again, Fantastic Four, and hundreds more.
Making Your Music Festival or Tour Sing
The road to success in the music industry can be long and winding, frought with setbacks and challenges. Hear firsthand accounts from our distinguished panel about the vision, ingenuity and determination it takes to build a lasting brand in the live music industry.
SponsorFest: Brought to you by Lesa Ukman and Delta Air Lines
Delta will be awarding a sponsorship at FestForward valued at approximately $10, 000. (value of travel certificates) to a festival or event that best embodies a strategic fit for Delta.
Lesa Ukman, Futures Director, ESP Properties and co-founder of IEG, Inc. will inform attendees at FestForward how to participate and help them understand the best practices in sponsorship proposals and the sponsor industry.
Advances in Festival Technology & Safety
Mobile Apps, wireless technology, "wearable" technology, RFID, and other festival technology impacts the safety of the event, experience of the fan, the crew, vendors and the artist. Our goal is to bring you the latest and greatest to make your festival a "techcess." Introductory remarks will be made by Dax Cochran of WDT WeatherOps.
SXSW's Past, Present and Future
2016 will mark 30 years of SXSW. In 1994 they broadened their focus from a strictly music industry event to include interactive technology and film. Other events have adopted various elements of that same convergence approach to conferences and festivals, probably due in part to what they experienced at SXSW.
Mike Shea, Executive Director of SXSW
Convergence and Collaboration 2.0: Food, Wine, Film and Music
What happens when the arts come together? How do festivals create an identity and an experience that can encompass the best of these disciplines? And how do they leverage their perceived value to maximize revenue? Where do we go from here?
Issues Facing Music Festivals
With massive rollups, media attention on drug use, overpriced talent & recent high profile festival failures, the challenges for festival promoters has never been greater. However, the discovery of music and fan experiences make festivals the most coveted and memorable way for audiences to consume music. These experts have experienced the ups and downs of the industry and will share where we are headed.
Marketing to Millennials
The conventional wisdom is that the holy grail is millennials, with buying power and influence for the next few decades. They are looking for authentic relationships with properties and brands. The panel will discuss the intersection of content, digital marketing, and social media in creating holistic, multi-channel ticket marketing and sales.
That's The Ticket – The Art & Science of Ticketing Your Festival
Ticketing can make or break your festival's success. Pricing, delivery, authentication, access control and analytics are just a few of the considerations when selecting and working with a ticketing partner. Hear the latest in ticketing technology and preview the next generation of tools that will improve social chatter, increase revenues and streamline your event.
Sustainability - It's an Authentic Problem
Sustainability is the ability to sustain a behavior indefinitely. Our environment depends upon us to protect and preserve it for future generations. Let's face it, festivals wreak environmental chaos. But it doesn't need to be the case. Hear some case studies to prove just that.
Activating Sponsorships at a Festival
When negotiating a sponsorship, all brands recognize the value of activation across many platforms. Festivals need to remain authentic while brands want to be heard. A marriage of convenience must exist for the success of the relationship. What steps must the festival take to ensure success? Our experts will provide some key takeaways.
Working with Charities: The Festival As Change Agent
Organizers of film, music, food and wine festivals generally incorporate charities into their events in a variety of ways. The events are an organic environment to message audience with calls to action that effect change. Find out how these leaders are creating a lasting impression beyond the festival walls.
up board result 2022
moneybox crowdcube
entrepreneur as a marketing man
funeral crowdfunding
carpentry courses
crowdfunding e crowdsourcing
social factors affecting entrepreneurship
mit crowdfunding
crowdfunding seedrs
science courses
diploma in law
best crowdfunding projects
cpr certification online
innovation and entrepreneurship peter drucker
pmkvy center near me
all about entrepreneurship
art appreciation
diploma courses
Source: www.aboutfest.com
RELATED VIDEO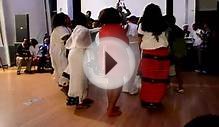 Tigray Festival in North American 6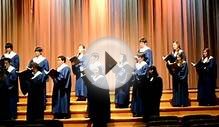 BCA Chamber Choir at 2012 North American Music Festival ...
Share this Post