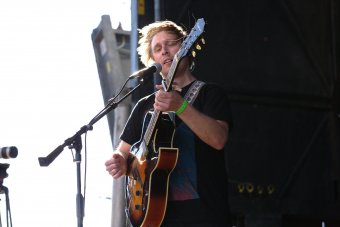 Portland's biggest local music festival isn't in Portland. It's not even in Oregon.
No, it's not the laudable PDX Pop Now!, which gathers over 40 local acts each year. It's not MusicfestNW or Project Pabst or Pickathon, which feature just a handful of Portland bands. It's not even Homiefest II, which will send a healthy chunk of the indie scene to Newberg, Oregon for a weekend this summer. Nor is it SXSW, the annual Texas music tornado that sucks in seemingly every upcoming band on Earth.
The Boise, Idaho music festival, which runs from March 25-29, just days after SXSW wraps up, didn't intend to be the world's biggest celebration of Portland music. It was just in the right place at the right time.
"We're definitely consciously being aware of where bands are from, but we didn't go out seeking 40, 50 Portland bands, " said Eric Gilbert, the event's co-founder.
Officially, at last count, this year's Treefort Music Fest will include 57 Portland and Oregon bands, from folk and roots (Mimicking Birds, Fruition) to hip-hop (the Chicharones, Goldini Bagwell). It'll feature both younger acts still rising in the Portland scene and touring veterans with their own national draw, allowing for a wider mix than Portland's own events - plus a full-fledged Rigsketball tournament, the Portland band basketball competition that's ordinarily held at PDX Pop Now! But Portland music is only a small part of the five-day Treefort Fest's extensive lineup, which will include over 400 acts in all - many from Boise and others as far-flung as Australia's Twerps and New York-via-London singer Wilsen. While there are no arena-sized headliners, many are acts who might not have previously stopped in the Idaho capitol, a city of just over 200, 000.
"Boise's been hit and miss for a lot of bands over the years, " Gilbert said. "That was one of the initial pitches with a lot of the agents... help us help you make Boise a regular stop."
Portland band Aan at the 2014 Treefort Music Fest in Boise, Idaho. (Christina Birkinbine)
In a part of the U.S. where playing the next show often requires a full day in the van, Treefort's helped the city fill a crucial need. It was born with SXSW in mind: Boise's on the route back to both Portland and Seattle from Austin, Texas, and with budgets often running in the red at that industry expo, bands from all over are often looking for surrounding shows that come with a paycheck as well as exposure. Portland's Typhoon skipped out on Austin early last year to head out on a Southern tour, and a number of festivals have grown out of SXSW's annual magnetism: Georgia's Savannah Stopover, Houston's SXSW Overflow Fest and the short-lived, Monterrey, Mexico-based MtyMx, among others.
"Touring bands need more stops out west in general, " said Gilbert, who plays in the group Finn Riggins and knows the strain of the long drives between cities with a show to offer. "Treefort's been a nice landing pad for people in the Northwest, giving them a clear, great stop-off on their way home."
The event's attractiveness has drawn a snowballing schedule and more musicians than ever. 2015's Treefort will also be flush with unofficial but fest-approved day parties and second-chance shows from its many bands, as well as events devoted to beer, literature, tech and more. Those may be baby steps this month, but they're reminiscent of the kind of growing glut that, paired with corporate extravagance, has turned SXSW from a new-music event into sheer spring break insanity, with the spotlight swiveling from discovery to brands and chart-topping names. For a number of festival observers, it's clear that mega-events from SXSW to Coachella have hit (or surpassed) capacity in recent years, becoming the domain of party and fashion culture and leaving the market open for more intimate musical experiences: Mumford & Sons' upcoming Gentlemen of the Road Stopover in Walla Walla, Washington, or Happy Valley's annual Pickathon Festival, which plays host to just a few thousand attendees, are testaments to that demand. Right now, Treefort is one of those experiences. It hopes to stay that way.
"We're still turning away a lot of bands. It's a tricky balance, " Gilbert said, mindful of keeping the event artist-driven while also keeping the lights on. The fest's top acts next week include TV on the Radio and Built to Spill - not exactly Kanye West and Lady Gaga, which leaves more room for stumbling onto something fresh and crowds who aren't there just to drink and see a famous name.
Until last year, I was an SXSW diehard myself, convinced that no other festival could offer its level of range, serendipity and musical revelation as long as an attendee had an extensive spreadsheet and comfortable shoes. But 2014's crowds and the emphasis on marketing over music strained its infrastructure to the breaking point for even the smallest bands. One night, I found myself waiting in line at a dive bar for 20 minutes: that much I expected, but a second line inside, to get from one room to another to see talented but relatively unknown punk act Speedy Ortiz, made my jaw drop. That last straw came after days of delays, canceled shows, impossibly packed showcases and the shocking deaths of several attendees in a car crash: SXSW 2014 was barely a music festival. It was chaos.
So, like seemingly every band in Portland, many of whom are also passing on Austin this year, I'm pinning my hopes on Treefort to get things right. At least we can count on an absence of a Doritos Stage or McDonalds McShowcase: Treefort has its share of sponsors, too, but aside from Alaska Airlines and Mailchimp, they're largely local - including the city of Boise, which has recognized Treefort as its cultural ambassador this year.
"We're... not necessarily taking the easy money and putting brands everywhere, " Gilbert said. "It's booked from a perspective of growing the music scene and curating up-and-coming talent."
Whoever Treefort draws, Gilbert hopes it helps an evolving Boise take its place on a national map as well as post-Austin tour routes.
self made training facility
self made meaning
selfmade object
self-made man
self made man
self made millionaire
self made billionaires
self-made
self made quotes
self-made billionaires
self made man statue
self made synonym
self made millennial
self made gym
self made mansions
self made billionaire
richest self made woman in the world
richest self made women
self made tattoo ideas
self made definition
self made vol.1
self made logo
what percent of millionaires are self made
self made clothing
self made billionaires female
selfmade object
self made woman
self made shirt
lettering self made tattoo
selfmade object
what percentage of millionaires are self made
biscuits made with self rising flour
america's richest self made woman
self made women
self made millionaire story
how many millionaires are self made
self made hand tattoo
self made clothes
self made
self made vol.3
self made hoodies
self made tattoo lettering
self made lyrics
how to become a self made millionaire
self made entrepreneur
self made studio
kylie jenner self made
self made barbershop
self made entrepreneurs
self made netflix
self made man sculpture
self-made definition
self made designs
self made hoodie
is elon musk self made
self made synonyms
your self-concept is made up of the perceptions you have about who you are as a person.
self made lettering
self made man tattoo
self made fitness
home made biscuits with self rising flour
kylie jenner self made billionaire
how many billionaires are self made
self made women billionaires
forbes self made women
first female self made millionaire
self made training facility west covina
selfmade object
self made clothing line
self made business ideas
list of self made millionaires
self made woman quotes
the self made billionaire effect
self made man meaning
self made man nora vincent
self made tattoo design
the self made man
Source: www.oregonlive.com
RELATED VIDEO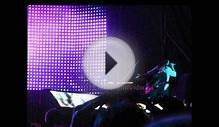 Stone Temple Pilots "Big Bang Baby", American Music ...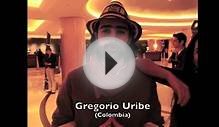 NYC South American Music Festival 2013 Promo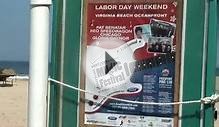 2010 American Music Festival: stage setup, 9-1-10
Share this Post