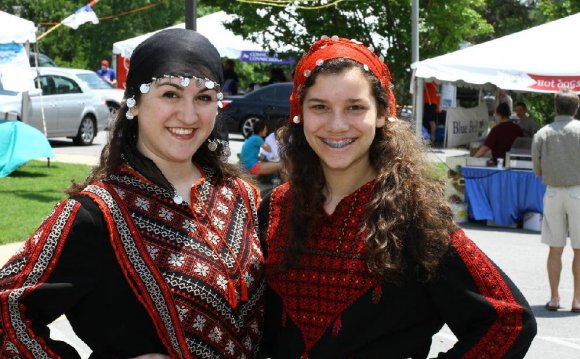 Friends
As in years past, one of the most wonderful parts of the International Greek Food Festival is YOU, our friends!. When you visit the Festival with your family and friends, a good time is guaranteed. In addition, you can make new friends at the Festival by enjoying a wide array of international entertainment while reveling in all of the food & shopping available. You can even learn more about your neighbors by taking a tour of the Annunciatioin Church and discover the rich history and tradition of the Orthodox Christian faint as well as enjoy the largest collection of Byzantine iconography in Arkansas!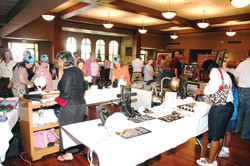 Our incredible indoor Old World Market is bigger and better than ever!
Look for unique and exceptional items carefully selected and imported from around the world including Mediterranean silver jewelry, hand-painted ceramics, home decor, dance scarves, stained glass lamps, hand-painted Russian nesting dolls and eggs, African butterfly clips (combs for your hair), Greek, Roman and Middle Eastern coins, European artwork, amber silver jewelry, handmade wooden toys and rolling pins from the Ozarks, Razorback artwork and sports memorabilia, and much much more!! Stop by and discover something wonderful!
Annunciation Book Store
Icons, books, gifts and artwork.
Grocery
Take home a taste of all the great foods you've found at the Greek Food Festival by stopping at the Grocery. You'll find practically everything you'll need to create your own authentic Greek meals. Shop for a variety of specialty foods, including imported Greek olive oil, filo, Greek olives, cheeses, appetizers and that popular Pete's Famous Salad Dressing, home-made and bottled on the church grounds. For the gourmet, there's an assortment of pastas, dried herbs, spices, Greek coffee, grape leaves, tahinneh sauce and capers.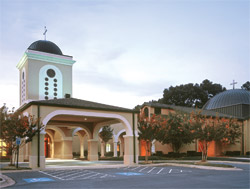 The grocery also will carry pasteli (sesame candy), halvah (honey sesame paste), imported cookies, and dolmathes (stuffed grape leaves).
Frozen Dinners-to-Go
Including generous pans of pastitsio (long macaroni layered with seasoned ground beef, topped with a thick cheese sauce) and appetizers, like tiropeta (cheese puffs), spanakopita (spinach cheese puffs), black bean hummus and red pepper hummus dips.
Pastries
Sample our sweet confections right on the spot or take home a variety, all lovingly prepared by our very own church members based on time-honored recipes.
Daily Tours
You might want to take a break from all the festivities by visiting the church which will be open to the public throughout the weekend, with guided tours to be conducted by the Rev. Dr. Nicholas Verdaris. You'll have an exceptional opportunity to learn about the history and traditions of the Orthodox Christian faith and view the exceptional iconography and hand-carved icon screen spanning the width of the altar.
See also:
Source: greekfoodfest.com
RELATED VIDEO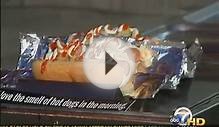 KATV Little Rock: Hot Dog Mike- Food Truck Festival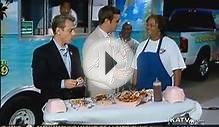 KATV Little Rock: Bryants BBQ-Food Truck Festival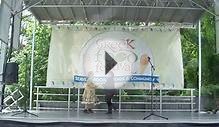 Quadrille dance at the Greek Food Festival Little Rock ...
Share this Post