Related Articles
If you love rock music and are planning a trip, consider spending some time at one of the many music festivals held throughout Europe. These annual summer events feature top name talent and extensive camping grounds. Whether you spend a day or camp out for the duration of an event, be sure to incorporate an European rock music festival into your summer travel plans.
T in the Park
This three-day CarbonNeutral rock and pop music festival is held annually in July in Balado, Scotland. Approximately 80, 000 fans gather daily to listen to more than 180 artists perform. The festival features 11 stages as well as large camping areas for the numerous people who stay for the duration of the event. Concession stands and vendors are located throughout the grounds. Past performers include Red Hot Chili Peppers, The Who, No Doubt, R.E.M, Beck, Radiohead and Iggy Pop.
Big Day Out Ltd.
PO BOX 25241
Glasgow G2 5XS
Scotland
Pukkelpop
One the of the largest alternative open-air festivals in Belgium, this rock and pop festival is held annually in August in Kiewit Hasselt, near the city of Hassel. Approximately 200 artists perform on the eight stages during the three-day festival. Campgrounds are available for those wishing to stay overnight. The campsite is opened the day before the festival and local DJs are on-site to provide a warm-up for the big event. 50 Cent, Faith No More, Snow Patrol and Radiohead have all performed at this festival.
Pukkelpop
Kiewit Hasselt
Belgium
Roskilde Festival
The largest North European culture and music festival is held annually in July in Roskilde, Denmark. Located approximately 35 kilometers from Copenhagen, the week-long event donates the profits from the festival to humanitarian and cultural charities. The festival features seven stages and extensive campgrounds. Past performers include Bob Marley, Talking Heads, U2, Metallica and Radiohead.
Source: traveltips.usatoday.com
RELATED VIDEO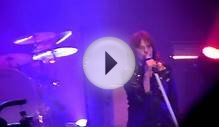 Europe - Jailbrake (Thin Lizzy cover) - Sweden Rock Festival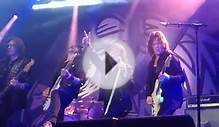 Europe - Wings of Tomorrow live at Väsby Rock Festival 2014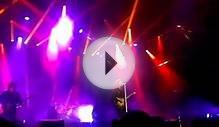 Europe New Love in Town Väsby rock festival 2014
Share this Post