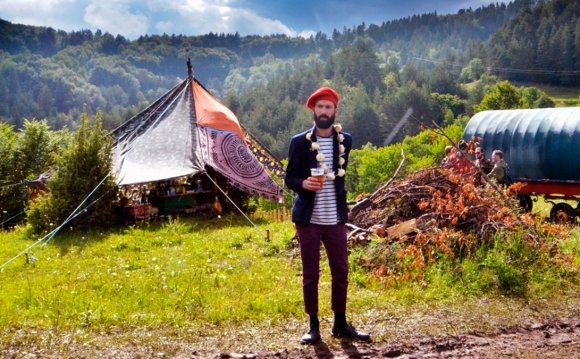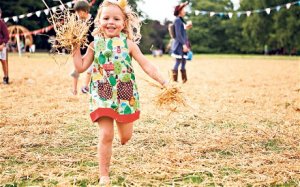 We arrived a few days before festivities began, giving us time to unwind. No sticky nights under canvas for us; instead we opted to stay in a well-equipped, quiet and, more importantly, comfortable apartment (Mediterranean Blau Apartments; casamundo.co.uk) in Oropesa Del Mar, a short taxi ride from Benicàssim.
We knew that staying out of town was the right decision as we watched hordes of young people making their way from Benicàssim beach on the first night.
Once we were through the gates, FIB was everything we hoped it would be. The children were able to go off and do their own thing rather than suffer the indignity of watching me and their father singing along to the Killers. But the highlight had to be watching Johnny Marr, the former Smiths guitarist, and seeing my children, Marr's next generation of fans, dancing at his feet.
The balmy evening heat, mountain backdrop and mixture of nationalities made for a cosmopolitan vibe that felt incredibly friendly and safe. FIB, combined with lazy days on the beach and excursions to Valencia and Barcelona, proved to be a perfect family holiday.
Alison Palmer
Womad, July 24-27
Charlton Park, Malmesbury, Wiltshire
womad.co.uk
This feast of world music and exotic food has a bohemian atmosphere that seems to have drifted over from the chai tents and healing fields of Glastonbury. Children can join in lots of artistic activities. Adults, meanwhile, are guaranteed to discover music that they will never have heard before – Mongolian throat singing, for example.
Camp Bestival, July 31-Aug 3
Lulworth Castle, Dorset
campbestival.net
Bestival's little sibling always promises one of the best musical line-ups at a family festival and draws some big names in comedy, too. This year has Public Service Broadcasting, De La Soul and Basement Jaxx on stage, while there's a dedicated garden for mothers and babies, a big top and bouncy castle for children, plus a new teenage area. And there's Lulworth Castle to visit should you want to get off site.
Just So caters for a younger audience
Just So, August 15-17
Rode Hall Parkland, Scholar Green, Cheshire
justsofestival.org.uk
Magic and fun are the speciality of this little festival, which is fast making new friends. And what child wouldn't get excited at the thought of dressing up as Max in the Wild Rumpus, training to be a pirate or preparing for an almighty pillow fight? Screenings of Bugsy Malone and Grease are planned for the evenings.
In the countryside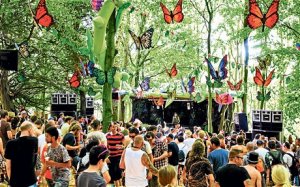 BoomTown, August 7-10
Matterley Estate, Winchester
boomtownfair.co.uk
Arriving at a music festival can be stressful as you drag your kit around looking for somewhere to pitch your tent. But when the first sights that greet you include a man in a polar bear onesie on a unicycle, another running around dressed as an escaped asylum inmate, and a techno-playing police riot van, it's difficult to get too worked up.
Now in its sixth year, BoomTown describes itself as Britain's "maddest city", and it more than lives up to the billing.
The entire concept is bonkers and the term "city" no exaggeration. Like some dystopian settlement, the sprawling site is divided into "districts", each with its own theme and appropriate venues. Barrio Loco, for example, serves up Latin music and burritos; Chinatown is all paper lanterns and incense; Mayfair Avenue is home to a stock exchange and a swing ballroom.
Pop-up venues materialise without warning, day and night. What appeared to be a telephone booth was actually the entrance to a tiny underground "casino", complete with roulette wheels and a jazz band.
Music is pop-free and eclectic. The Lion's Den, an outdoor arena in Trenchtown, showcases reggae and ska, and Jimmy Cliff will be there to roll back the years this summer. Fans of electronic dance head to Downtown, where Arcadia, a fire-breathing, laser-spitting monster of a stage, takes pride of place. Elsewhere you'll find Balkan beats, country and hip-hop. Bands often seem to be chosen more for their onstage exuberance than record sales.
It's not for everyone – there are no big-name bands, highlights will not be televised and Kate Moss will definitely not be attending. But if you want to spend a weekend being ceaselessly entertained – and to spot people dressed like escapees from a lunatic asylum – check yourself in.
Oliver Smith
BoomTown's smaller stages
Umbria Rock, August 1-3
Massa Martana, Umbria
umbriarockfestival.com
The setting, outside a pastel-coloured hill town in the thickly-forested Umbrian countryside, is about as refined as you could get for a rock festival.
For the first time this summer, the walled town of Massa Martana, a 40-minute drive from Perugia, will welcome a raft of mostly British bands to a part of Italy more famous for villa holidays and wine-tasting tours. Old favourites including The Charlatans, The Cribs and Paul Weller will appear, along with Basement Jaxx and fresher acts such as Apache Me and Elara Caluna - both from Glasgow.
Films will be shown on two screens at night, with gothic horrors playing from 2am until dawn. Festival-goers can either camp or sample the rustic b&bs and boutique accommodation options in the surrounding valleys. Oh, and forget burger vans, the food will be buonissimo!
Meadows in the Mountains, June 13-15|
Polkovnik Serafimovo, Bulgaria
meadowsinthemountains.com
This poetically-named newcomer has a beautiful location and promises unusual outdoor activities, from zip-lining, to dips in thermal springs and a grassy death slide. The food will be locally sourced, the music a blend of disco, electronica and funk, and if the showers don't suit, there are waterfalls nearby.
Latitude, July 17-20
Henham Park, Beccles, Suffolk
latitudefestival.com
With a reed-edged lake that dazzles with visual art at night and an enviable comedy and literary programme, Latitude continues to shine. The open-air restaurant and cocktail bar were a big hit last year, as was the musical line-up. Damon Albarn, Tame Impala and Bombay Bicycle Club head to the park this time round.
Wilderness, August 7-10
Cornbury Park, Oxfordshire
wildernessfestival.com
If getting crafty in lush countryside appeals more to you than watching bands, pack a vintage bathing costume and home-made bunting in your knapsack and head to this beautiful, wooded site in Oxfordshire. Creativity abounds and, best of all, there's a lake for wild swimming.
End of the Road, August 29-31
Larmer Tree Gardens, Dorset
endoftheroadfestival.com
In former pleasure gardens in a lovely Dorset location, this small jamboree attracts loyal fans who appreciate good ales, comedy and live music in a laid-back, non-commercial atmosphere. This year's musical mixture looks particularly tempting, with everything from The Flaming Lips to John Grant, Drenge and Tune-Yards.
The library in the woods at End of the Road
By the sea
Dimensions, August 27-31
Pula, Croatia
dimensionsfestival.com
An opening performance from Caribou and Kwabs in Pula's 2, 000-year-old Roman amphitheatre promises to be nothing if not atmospheric. Warpaint, Jon Hopkins and Roy Ayers are also on the bill, with beach sessions and boat parties during the day.
Source: www.telegraph.co.uk
RELATED VIDEO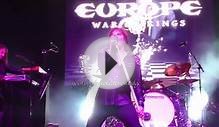 Europe The Final Countdown M3 Rock Festival May 2, 2015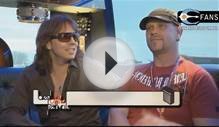 Europe - The Final Countdown (Best of Festivals 2010 ...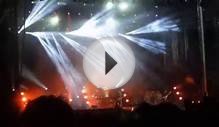 Europe - Prisoners in paradise@Sweden Rock Festival 2013
Share this Post