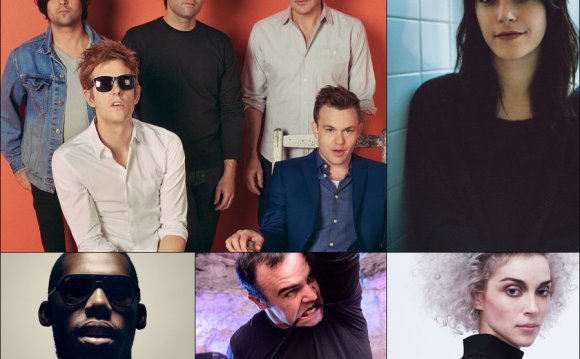 Music is a messy thing. There's too much of it, too many genres, too many ideas, for anyone to make sense out of all of it — or even to hear all of it. The idea of imposing a narrative on 365 days of music, of making sense of a whole year, is a fool's errand. Still, some years, stories and patterns and commonalities emerge. Trends cut across genre lines and become movements. New voices rise up and reshape the landscape in their image. Some years, you can start to feel like you're making sense out of all of it. This isn't one of those years.
Looking at Stereogum's list of the year's best albums, you won't find a whole lot of common threads or shared ideas. There's not one genre or aesthetic or feeling that dominates the whole thing. Instead, we've got a list that seesaws wildly between explosive joy and wizened self-aware depression and staring-out-windows indolence and feverish all-consuming rage. It's a list where the world's biggest pop star sits sandwiched between a pair of insurgent Atlanta rap bugout kings and a sharper-than-ice queer singer-songwriter expressionist, where a mob of previously-unknown crust-metal demons snuck into the top 10 ahead of many of the year's most acclaimed albums. Stereogum is a site that's known for covering indie rock, and you'll find plenty of down-the-middle guitar-driven indie on our list. But you'll also find elephantine stoner metal and slick Nashville country and disorienting future-R&B and brutishly minimal West Coast rap and splintered punk rock and shimmering retro-maniacal dance music. What I'm saying is: This list doesn't make sense. And that's a good thing. It shouldn't.
Looking for common threads, only one thing jumped out at me: There are a lot of old motherfuckers on this list. Across genres and economic strata, crusty veterans had a good year. You'll only find a small handful of debut albums on the entire top-50 list, but you will find plenty of artists who made their greatest impact a decade or more ago. For the most part, these veterans, whether we're talking about scorched-earth storyteller Sun Kil Moon or studio-pop pro Jenny Lewis or Swiss metal boundary-smasher Thomas Gabriel Fischer (of Triptykon), these veterans have found new ways to get at the heart of what everyone liked about them in the first place. In an increasingly decentralized music business, maybe there are fewer people now standing between these people and the things they want to say. These musicians are evolving, but they're also straying true to the selves we've known for a long time.
The Stereogum staff who put this list together is different from the one that put together last year's list, which was different from the one the year before. This time around, we've got Gabriela Tully Claymore and James Rettig, both champions of new strains of DIY pop, and Ryan Leas, the young classic rocker who's written so many great features for us. The list is as much about Stereogum's staff as it is about the year in music itself. These are our favorite albums, not the ones that are objectively the best. (There is no objective best in something as personal as music.) And together, we've assembled a list that's just as messy as the year it represents. We hope you find things that you haven't heard, things that move you like they moved us. Start the countdown here. –
Source: www.stereogum.com
RELATED VIDEO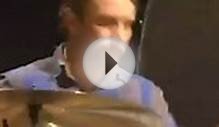 Most Anticipated Albums of 2014 | Indie88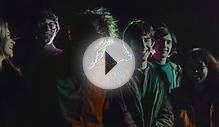 Best Indie Albums Of 2014 (So Far)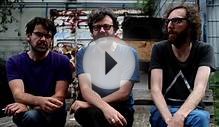 VIA! VUT Indie Awards 2014 - Kategorie: Best Album
Share this Post