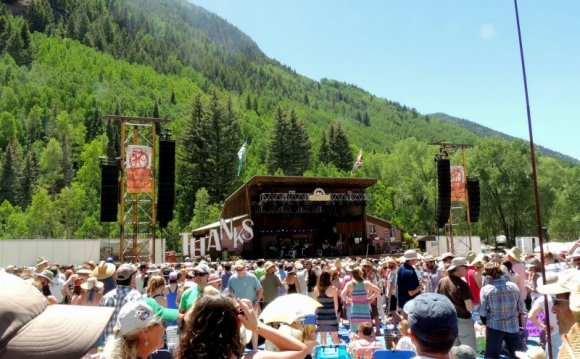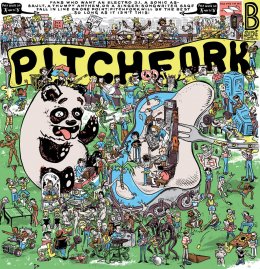 The Pitchfork Music Festival turns ten this year—or 11 if you count the Pitchfork-curated Intonation Music Festival in 2005. Intonation brought 27 acts to Union Park for two days, and a weekend pass cost $22; a three-day pass to this year's festival, which includes 45 acts, cost $150, though it did include a year's subscription to the website's new print quarterly, The Pitchfork Review. (Full disclosure: I'm one of several Reader writers who've contributed to the Review.) Despite the Pitchfork fest's grander ambitions and increased corporatization, it's maintained a relatively intimate feel, partly because it's continued to involve homegrown community organizations (the CHIRP Record Fair, the Coterie Chicago Craft Fair) alongside national advertisers.
This year's lineup displays Pitchfork's familiar brand of eclecticism, with wispy folk, paranoid party rap, nervy indie rock, anthemic hardcore, smarmy electronic pop, and a brainy young Chicago MC who's ceded top billing to his trumpet player. The festival still favors indie rock (and might seem to do so excessively if you remember 2014's cornucopia of hip-hop and R&B bookings), but guitar-centric bands are hardly ubiquitous.
For several 2015 acts—including Panda Bear, Iceage, Waxahatchee, Parquet Courts, the New Pornographers, Kurt Vile & the Violators, How to Dress Well, and Mac DeMarco—this isn't their first Pitchfork. That said, some of the schedule's highlights are new to the fest, among them shape-shifting Las Vegas pop singer Shamir, Scottish electronic-­pop act Chvrches, and hugely influential indie-­punk idols Sleater-Kinney. For the past few years Pitchfork has seemed to skew each day's lineup toward a particular genre, but it's hard to see a pattern this time—except for Friday's emphasis on indie rock and singer-­songwriters. But it is interesting to see Chance the Rapper filling the Sunday headlining slot that went to Kendrick Lamar last year—maybe that closing-night booking will become Pitchfork's way of crowning young hip-hop stars it deems ready to move to the next level.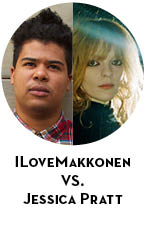 Attendees can get most of their logistical questions answered at but I think it's worth pointing out that the fest's rental lockers ( per day, for the weekend), which are big enough to hold LPs, also come with a charging pack for mobile devices in case you drain your phone battery tweeting about seapunks (and by "you" I mean "me"). It's easiest to arrive with just the bare essentials—a sealed bottle of water and another of sunscreen, for instance—but if you're wondering what else you can get away with, check the festival site for the rules.
Pitchfork provides secure bike parking at the northwest corner of Union Park by Ashland and Lake. If you're not biking, the CTA is your best bet; there's always an armada of number 9 buses on Ashland at the end of the day. If you're taking the el, you can avoid the hellacious congestion and resultant wait times at the Ashland stop right by the park by walking to the Blue Line at Grand near Halsted or all the way the Loop.
Where to head when Union Park goes dark
Pitchfork Music Festival
Fri 7/17-Sun 7/19, Fri 3:30-10 PM, Sat-Sun 1-10 PM, Union Park, Lake and Ashland, sold out, all ages
Want to win a three-day VIP pass?
Take a close look at the Reader's B Side cover and identify as many of the musicians, Chicagoans, and other notable figures as you can.
Got downtime in the park?
If you're looking to buy music, hit the CHIRP Record Fair right after the gates open or wait for a midday lull; in past years, the likes of Sub Pop and Matador have set up tables near small local labels such as Plus­tapes and 1980s Records. The Coterie craft fair showcases 40 artisans and their wares; Flatstock displays and sells prints by the country's finest gig-poster artists; and the Book Fort hosts small presses and readings, though hearing the speakers over the bands can be a challenge.
Keep up with the Reader at Pitchfork
We'll be on the ground at the festival all weekend, sharing our reactions on Twitter and Instagram (@Chicago_Reader) and at the Bleader.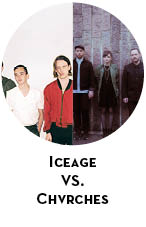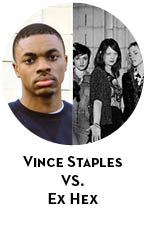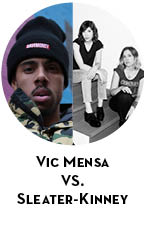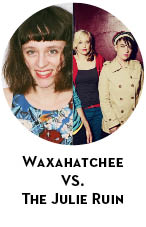 Source: www.chicagoreader.com
RELATED VIDEO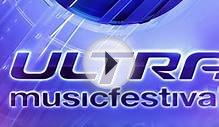 Ultra Europe 2015 | The MFJ Music Festival Guide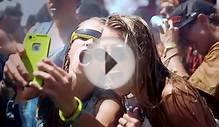 COACHELLA FEST (MUSIC FESTIVAL) 2015 SURVIVAL GUIDE + OOTD ...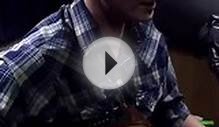 A Handy Guide To 2015 Colorado Rock Music Festivals and Shows
Share this Post