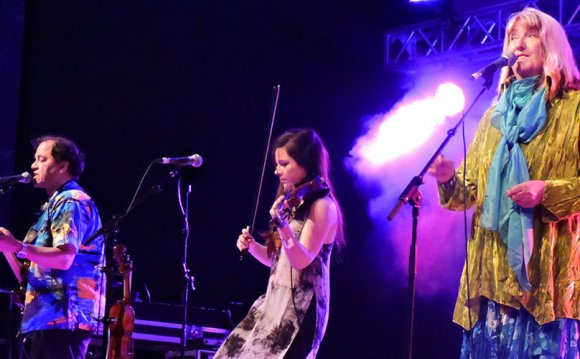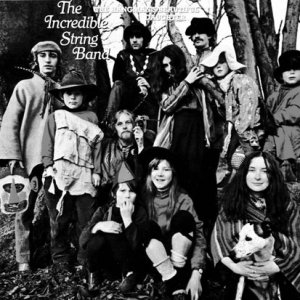 The British folk-rock boom that began in the late 1960s, in retrospect, was inevitable. You'd had American folksingers and roots bands, starting with Dylan, going electric, sifting through Folkways comps, curious about hillbilly music and the night old Dixie got driven down. You'd had Brit blues-rock bands, starting with the Stones, excavating riffs and words from the Mississippi Delta and the South Side of Chicago. Wasn't long before the Animals put those urges together and dug up an ancient brothel ballad that Dylan and other Americans had dug up first. And then more Brits — Donovan, Yardbirds, Beatles and Stones like always — got interested in Eastern modes and bought sitars. Just a short leap from there to figuring out that ye olde Isles themselves had centuries of history worth exploring. Medieval lutes, Morris dances, reels, jigs, schottisches, hornpipes, madrigals, Anglican hymns to St. George, whatever: The roots of Appalachia, some of it, but with crusading scales and minor keys mysteriously intersecting the Middle East. An explosion of pastoral, plucking, whimsical, tradition-mutating British folk rock — groups like Pentangle, Fairport Convention, and the Incredible String Band — followed. But this movement, detailed in the eight records below, would only be the first part of a long tale. This music begat Led Zeppelin and Jethro Tull's acoustic sides; Celtic rock starting with Horslips (who at their brawniest sounded exactly like Tull crossed with Thin Lizzy) and advancing in drunken punkness through the Pogues and Irish-America's Dropkick Murphys; the acid-commune freak-folk of the mid-2000s; troll-under-the-bridge folk-doom metal; platinum preach-rock hacks Mumford and Sons and their West London fellow travelers Johnny Flynn and Laura Marling. But for now, hark — Stonehenge awaits!
The Incredible String Band
The Hangman's Beautiful Daughter (Elektra, 1968)
Might not be a stretch to suggest (especially considering Donovan) that British folk rock started in Scotland at least as much as England. The Incredible String Band materialized in Edinburgh and Glasgow circa 1966. Their third and most acclaimed album, with core twosome Robin Williamson (lead vocal on his own compositions, plus guitar, gimbri, whistle percussion, pan pipe, piano, oud, jaw harp, chahani, water harp, harmonica) and Mike Heron (lead vocal on his own compositions, plus sitar, Hammond organ, guitar, hammer dulcimer, harpsichord) assisted by a few friends (including a finger-cymbalist named Licorice), reached the Top 5 in the U.K. The cover art features 11 people — including at least five children — and a dog, posing in an autumn forest in very colorful costumes, presumably celebrating some joyous sort of prehistoric harvest ritual. And that's what most of the music sounds like: whimsical odes to Minotaurs, witch hats, and the new moon, complete with nature sounds, pagan funeral chants, extended drones, and plinky-plonky ambient parts. Plus, "A Very Cellular Song" which, in just under 13 convoluted minutes, jousts backwards from a gospel spiritual to deep thoughts about the size of amoebas.
The Pentagle
Basket Of Light (Reprise, 1969)
Pentangle guitarist Bert Jansch and the Incredible String Band's Robin Williamson had both performed traditional folk as regulars in the same Edinburgh bar early on. But the Pentagle were a full quintet (hence their name), and their lineup — couple hot guitar players (who double on banjo and sitar here), woman with a beautiful voice (Jacqui McShee, in their case), and rhythm section — sort of set a Brit-folk template. Their omnivorousness also swallowed influences from baroque to blues, jazz to the Jaynetts. The Pentagle interpret that Bronx girl group's 1963 hit "Sally Go Round the Roses, " not long after both Grace Slick (in the Great Society) and Joan Baez had done it. And it fits right in, too: The lyrics obviously owe a lot to the Black Plague-inspired "Ring Around the Rosie"; another track here, "Lyke-Wake Dirge, " is said (in the liner notes) to be a pre-Chistendom English poem whose imagery lives on in "Hopscotch" and "London Bridge Is Falling Down." In at least two other instances, the Pentagle reclaim for Britain songs Americans had altered; one of those, "House Carpenter" (done on The Anthology Of American Folk Music by Clarence Ashley circa 1930), evolved out of the Satanic romance "The Daemon Lover": "My soul is bound for hell." So Brit-folk's occult obsession is hence conjured.
Source: www.spin.com
RELATED VIDEO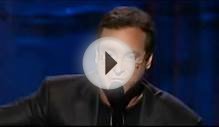 Bob Saget - Old English Folk Song (with lyrics)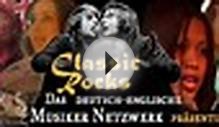 English-Irish-Folk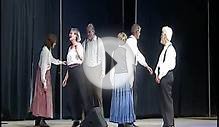 Clogging & Square Dance (English/American folk dance)
Share this Post