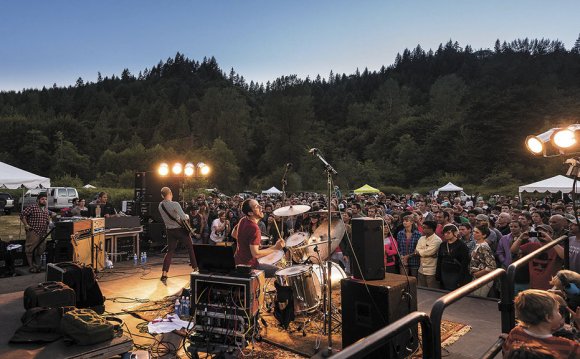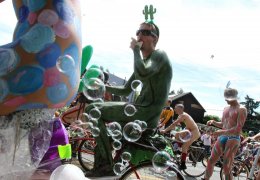 From U District street fair to Washington State Fair, here's the A list for your 'to-do' list.
• Fremont Fair and Solstice Parade: Fremont had a lot more cred as Seattle's wackiest neighborhood (welcome signs still say "set your watch ahead 5 minutes") before a big Chase Bank replaced the cozy old Greek restaurant. But free spirits still hit the streets on summer solstice weekend. While you've likely heard of the naked (body-painted) cyclists who lead the Solstice Parade (Saturday, June 20, 2015, 3 p.m.), there's lots more going on among the clothed populace, ranging from a public yoga workout to the Art Car Blowout to a dog parade. Fremont Fair, June 19-21, 2015, free; donations welcomed. Fremont neighborhood (around North 36th Street at Fremont Avenue North); fremontfair.com.
Summertime in Seattle is best known for its beauty. As an ode to the season, Seattle Times photographers seek out the elements that define its essence: earth, wind, water and fire, to pay tribute before the rain returns. Read more. (Marcus Yam, Bettina Hansen and Erika Schultz / The Seattle Times)
• Seattle Pride Parade and PrideFest: Seattle's Pride celebration turned 40 last year. With marriage equality sweeping the nation, Washington's LGBT community has even more reason to be loud and proud these days. The 2015 parade theme is "A Lifetime of Pride, " to honor all those who serve the community — regardless of age, class, sex, ability, or status. Parade, 11 a.m. June 28, 2015, on Fourth Avenue through downtown to Denny Way and Second Avenue, Seattle. PrideFest at Seattle Center follows the parade.seattlepride.org.
• Fourth of July, Seattle and Bellevue: Seattle does the Fourth up right: rockets' red glare and bombs bursting in air over Lake Union, with a view of the Space Needle. Pre-fireworks partying, with egg-and-spoon races (among other games), live music and more at Gas Works Park, continues this year under the aegis of Seafair. Seafair Summer Fourth last year expanded the event to Lake Union Park (on the lake's south end) with premium food and wine; reserved seating is available at both locations this year. Or just bring your picnic to Gas Works as always. Bellevue has its own flashy fireworks over Bellevue Downtown Park, with food, games and live music. Seafair Summer Fourth, noon-11 p.m. July 4, 2015, Gas Works Park, 2101 N. Northlake Way, and Lake Union Park, 860 Terry Ave. N., Seattle. Mostly free. The Bellevue Collection Bellevue Family 4th, events begin 2 p.m. July 4, 2015, Bellevue Downtown Park, 10201 N.E. Fourth St., Bellevue. Mostly free.
In front of Seattle Center's International Fountain, Junea Rocha takes a taste during the Bite of Seattle. (John Lok/The Seattle Times)
• Bite of Seattle: Does anybody really have to twist your arm to spend a midsummer's day noshing on good eats in the shadow of the Space Needle while taking breaks to dodge spraying nozzles of the Seattle Center's International Fountain? Participants include more than 50 Seattle-area restaurants and more than 30 food-product companies. There's craft-beer and cider tasting, and once again, $10 gets you a full multicourse "taste" meal at "The Alley." Live entertainment on five stages. July 17-19, 2015, Seattle Center. Free admission, pay for what you eat;biteofseattle.com.
Source: www.seattletimes.com
RELATED VIDEO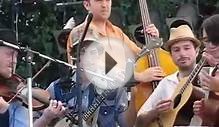 TheTallBoys at the West Seattle Summer Festival, July 15, 2006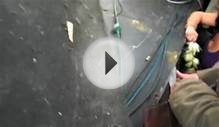 Mudhoney *you got it* live west seattle summer festival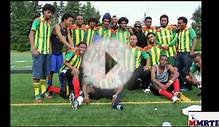 Seattle Ethiopian Summer Festival - August 23rd 2014
Share this Post