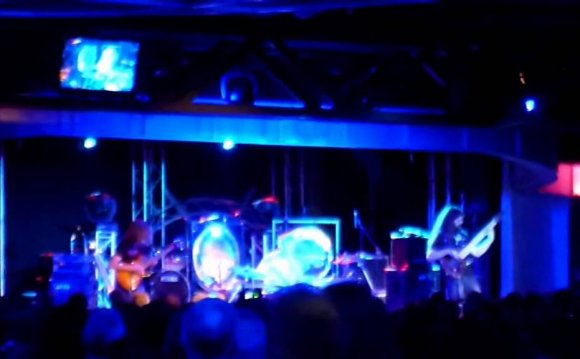 Thursday July 23

7:30 pm
Borderland Blues
9pm
The Fat Tones

Since their inception in 2002, this rockin' blues trio has enjoyed a steady stream of success. After releasing six hit albums of original music and being recognized for multiple categories of regional awards, this band is very much one of the hottest bands around! Skilled guitarist Bobby Patterson leads the band with his world class talent and versatility. Ever passionate, Bobby exudes perfection and professional musicianship in every note he strums. Next we have the backbone position of live music, bass player Bob Ehrgott. He effortlessly lays down the groove and contributes greatly to the bands' vocals and writing. Together these experienced artists create a symphony of sound that pleasure senses in every way. The Fat Tones play rockin' blues style music that is packed full of harmonic melodies and fresh lyrics. Their act is danceable and fun, perfect for any venue from private parties to regional festivals. Jump on the bandwagon and hear this fabulous group today!

Friday July 24

6pm

Sara Brown Band - The Sara Brown Band is a new and exciting local act that is guaranteed to please the audience. Drawing from their influences of blues, rock, pop and funk, the Sara Brown Band delivers an eclectic mix of sounds. Whether it's an interpretation of Adele or Beyonce, Sara's voice will capture your heart. The talented Sara Brown leads the band with her dynamic singing and songwriting. Sara is a classically trained vocalist with a love for performing and a passion for powerhouse vocals. Her style and technique have gained the respect and recognition from top recording companies such as Sony, Motown and Epic Records. In Hollywood she was given the title and trophy for "Singer of the Year" at Universal Studios in 2002. In 2012 Sara was awarded Best Female Blues Performer by the Inland Empire Blues Society. She's got an infectious smile and a voice that will excite you. Performing over 50 shows a year the band is entertainment at its best and has been attracting a loyal following.

8pm
Sugarcane Collins - Back for his fifth appearance at Rock Cut, hard traveling 2014 Australian Blues Singer of the Year Sugarcane Collins hails from the far north of Australia, but his raw intense take on the blues is right out of the Deep South of the USA. This 34 year veteran of the music business is a solo singer/songwriter/guitarist/recording artist/raconteur of the highest order, melding an acoustic rootsy style with an earthy contemporary edge. Employing a heady mixture of aggression and grace Sugarcane's feel for the blues is intrinsic, his musicianship polished, and his self penned songs authentic. It's blues like it's supposed to be: personal, powerful, and penetrating.
10pm
Eddie Turner

Saturday 25

Noon

Charlie Butts & the Filter Tips - Butts and the Filter Tips have been playing high-energy funky dancin' blues and R&B around the Inland Northwest since 1994. The Inland Empire Blues Society honored this band with the Best Blues Band award in 2012. Charlie has been nominated in 19 of the 20 years of the Empire Awards; recognized as best horn player seven times and twice for the harp.
Charlie will tell you the best part is the musicians he brings with him: "I'm just groovin' to these guys - like standing on the shoulders of giants". Like Joe Brasch, a guitar god who can squeeze your soul with a few hand-picked notes, or shred you to your knees with a raging blast. Or Mark Norton, a keyboard master who can modulate your mind while he's shaking your shoes. Or Luther Hughes and Brian McCann on drums and bass who have that funky groove locked up so tight nobody can take it from you - ever! It's what they call the Filter Tip Magic - there's nothing else like it.

2pm
Blues Edition - Blues Edition represents diverse styles of blues grooves! Missy Califano has a unique blues vocal style, and plays slide, lead, and rhythm guitar. Anthony Holmes plays 7 string solo bass and brings his funky blues style to the mic. Andrew Enz lends his smooth rockin' style on slide & lead guitar, and also puts the harp in play. Casey Wilkinson is a master at stride style piano, and blues organ. Randy Knowles puts the low line thump down on main bass. Russ Rosenbalm keeps powerful blues beats on drums. Blues Edition performs select blues classics, as well as brand new originals from their first album "Keep Stirring".
4pm
Jesse Weston Band - Jesse Weston fronts his band with vintage keyboards. Whether it's a rockin boogie piano, an edgy overdriven wurly or a screaming Hammond organ, your sure to hear an eclectic mix of styles that will take you from Muddy Waters to Hozier, all interpreted but not limited by the blues. Jesses vocals are spot on and flow seamlessly from a hard hitting high energy groove, to a drippy sensual soul tune. Jesse always has top players backing him, but one staple that is sure to always be there is guitar slinging Dennis Higgins. Dennis is an award winning musician with versatility and an intuitive creative style that blends perfectly with Westons. Jesse Weston recently picked up "best new band" by the inland empire blues society. This band loves to make people melt on the dance floor, then turn around and peel the paint from the wall.
6pm
Sugarcane Collins - (see above)
8pm

Tommy Hogan - Hailing out of the pacific North West, American, electric blues artist, Tommy Hogan is a masterfully talented and thrilling guitarist, harmonicist, prolific song writer, booming, soulful, bluesy vocalist, and without a doubt, one of the best live performing musicians and performing song writers today, who's body and soul exudes with raw and authentic, talent and heart felt soul. Since hitting the NW stages in 2011, Tommy Hogan has been electrifying and captivating audiences and building legions of devoted fans, delivering his power packed punch of award winning music mix of rockin and soulful blues, funk and Americana music in a stage burning performance that you will not forget.
Source: www.rockcutblues.com
RELATED VIDEO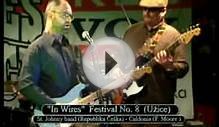 BLUES&ROCK FESTIVAL IN WIRES St.Johnny Band - Caldonia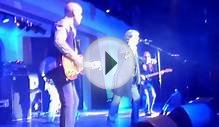 Great British Rock and Blues Festival Skegness 2014 ...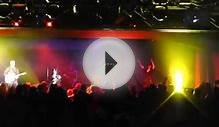 Blue Coupe - Rock and Blues Festival Butlins Skegness 2013
Share this Post