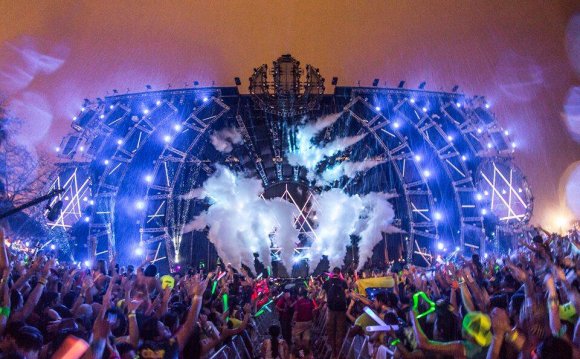 LOOE KEY, Florida Keys — Divers and snorkelers can explore the only living coral barrier reef in the continental United States while rocking to a unique sub-sea concert Saturday, July 11, during the Lower Keys Underwater Music Festival. The event is scheduled for 10 a.m. to 2 p.m. at Looe Key Reef, an area of the Florida Keys National Marine Sanctuary approximately six miles south of Big Pine Key.
Staged by Keys radio station WWUS 104.1 FM, the festival encourages coral reef protection and environmentally responsible diving. Now in its 31st year, it typically draws several hundred divers and snorkelers annually to enjoy the sound of music along the Keys' reef — the third largest in the world.
Music broadcast by the radio station is piped underwater via Lubell Laboratory speakers suspended beneath boats above the reef. Swimming among colorful tropical fish and coral formations, participants can sway to a sea-focused playlist that typically includes humpback whale songs and melodies like the Beatles' "Yellow Submarine" and Jimmy Buffett's "Fins."
Those planning to submerge themselves in the festival can stop by Looe Key Reef Resort, 27340 Overseas Highway on Ramrod Key, any time between 9 a.m. and 5 p.m. Friday, July 10, for a free dive clinic. Buoyancy tests, equipment checks and other elements are to prepare underwater enthusiasts for Saturday's fun.
All divers and snorkelers participating in the marine musical event are encouraged to wear costumes and compete for prizes awaiting the "best dressed." Some might even pretend to play "underwater instruments" sculpted by Lower Keys artist August Powers, whose creations blend elements of oceanic creatures and whimsical musical instruments.
While many participants are drawn by the unique aquatic experience, they also receive valuable insights into preserving the Keys' rich coral reef ecosystem. The broadcast incorporates diver awareness announcements emphasizing ways to enjoy the reef while minimizing environmental impacts.
Divers and snorkelers interested in joining in the Underwater Music Festival can reserve space on boats run by or launch their own boats from public ramps and marinas in the area.
Source: www.fla-keys.com
RELATED VIDEO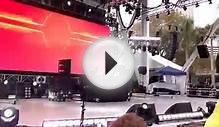 Gramatik - Live @ Ultra Music Festival 2014 - Miami, Florida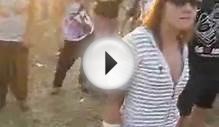 Florida Ultra Music Festival 2014 Minimal Techno Area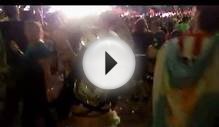 Canadians Attend Ultra Music Festival Miami Florida 2014
Share this Post